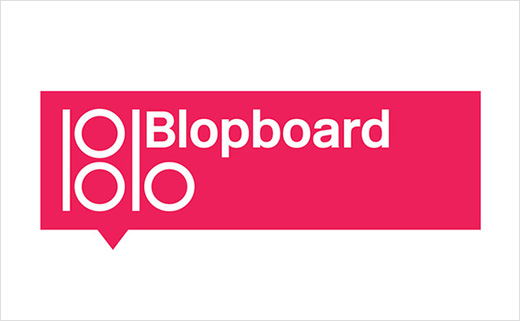 Pentagram Brands New Social Network, 'Blopboard'
Blopboard is a new social network that enables users to ask questions, share opinions, and visualise how opinions and attitudes change over time. The platform aims to use infographics to share what people are thinking—in real time, as they "think it".
Pentagram's Eddie Opara and his team have worked with Blopboard co-founder Amy Kaufman to create the structure and functionality of the platform, which is available as both a website and mobile app.
Inspired by infographics, the Blopboard UI kit features bright-coloured graphics that emphasise surface and pattern. The identity forms a pair of "B"s from lines and circles that represents a poll or form, waiting to be filled in. The letters are placed in a speech bubble that communicates the platform's emphasis on sharing opinions. In the animated version of the logo, the circular forms cycle like a loading screen, suggesting the tabulation of information. New Rail is the principal typeface.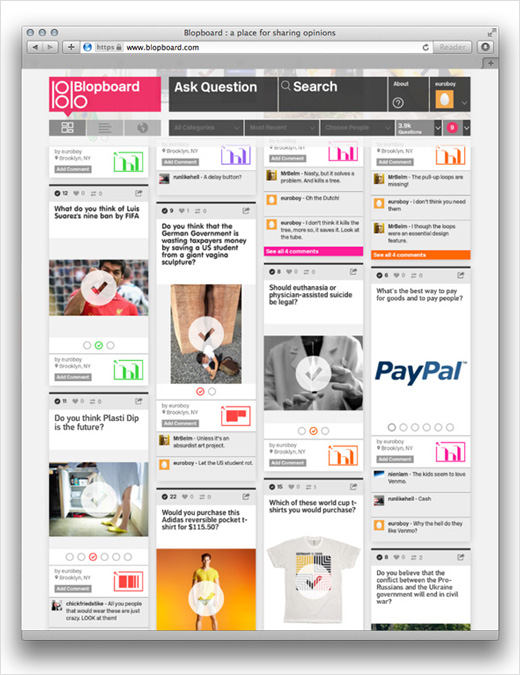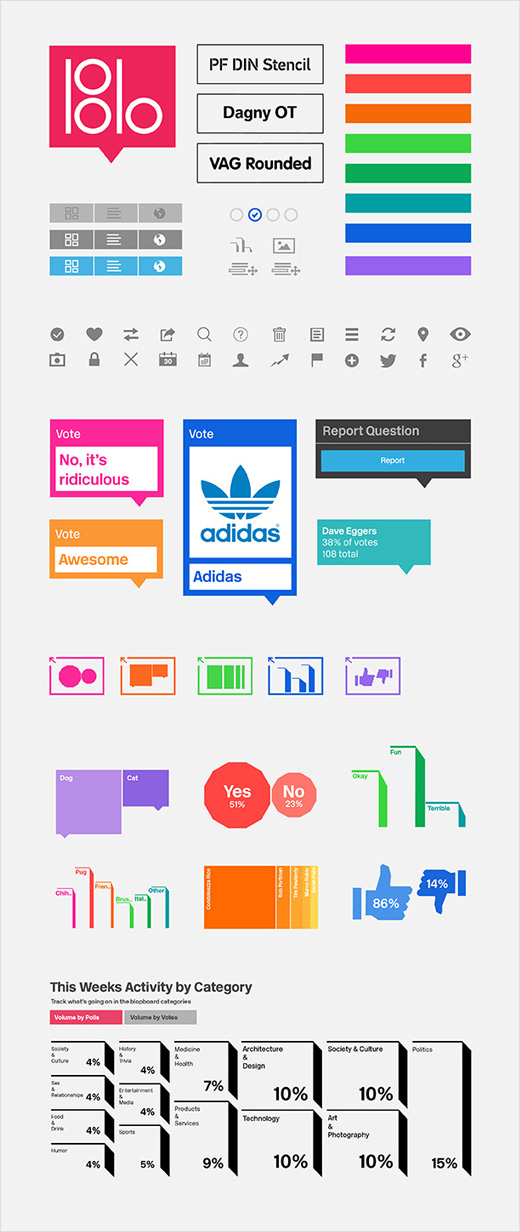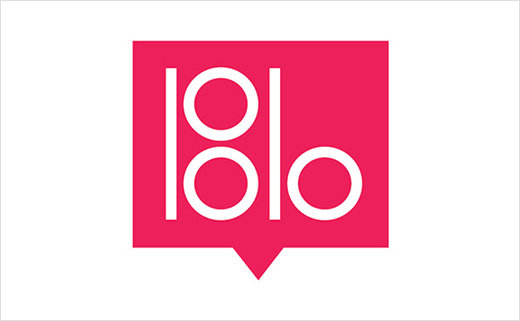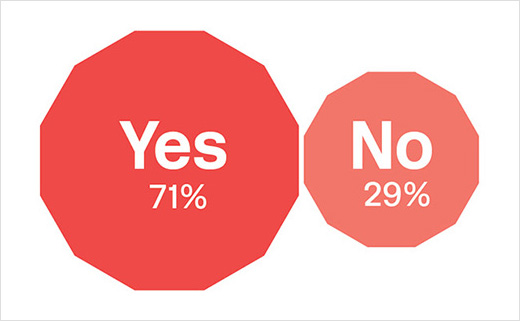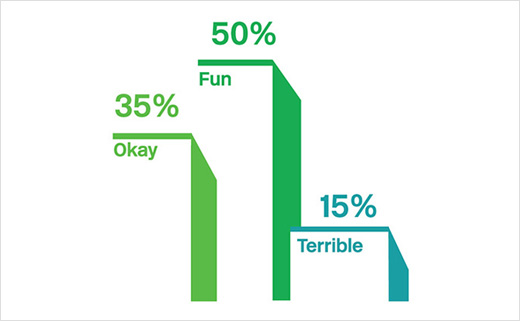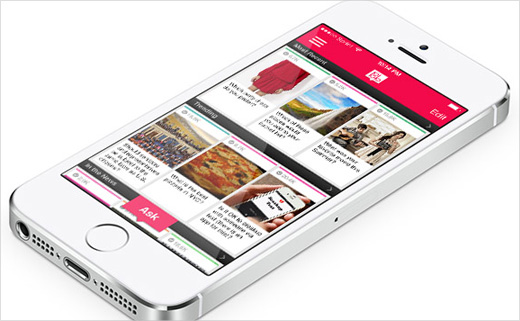 Pentagram
www.pentagram.com