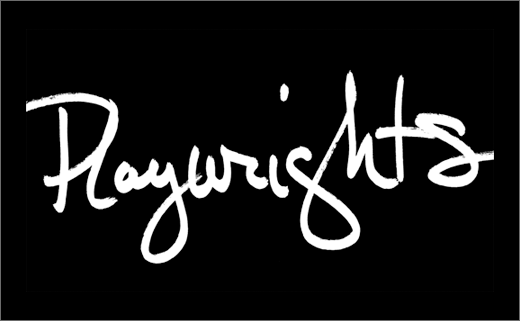 Playwrights Horizons Gets 'Handwritten' Identity by Pentagram
Pentagram's Michael Bierut and his team have designed a new identity for New York-based theatre, Playwrights Horizons.
The branding concept centres around a rotating cast of logos, all of which have been handwritten by the playwrights themselves.
Each unique logo will therefore be associated with a particular production, and each will be added to an inventory of logos that will be cycled at random on business cards, signage, advertisements, social media, and other print and digital materials.
In applications like the season brochure, the custom handwriting is further paired with the primary typeface, FF Real, designed by Erik Spiekermann and Ralph Olivier du Carrois, in one of the first branding projects to use the font since its release.
Bierut and his team say they worked closely with artistic director Tim Sanford, managing director Leslie Marcus, general manager Carol Fishman and marketing director Kyle Sircus to develop the branding.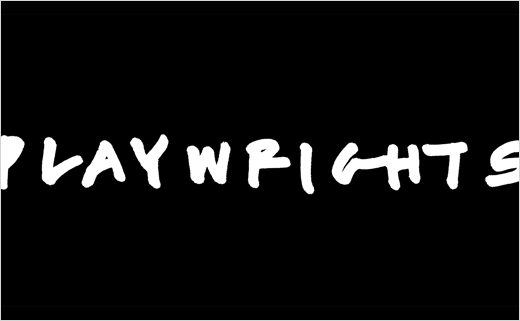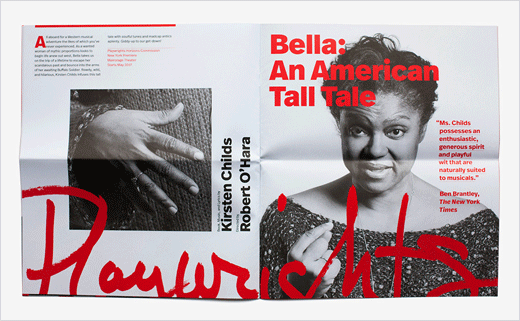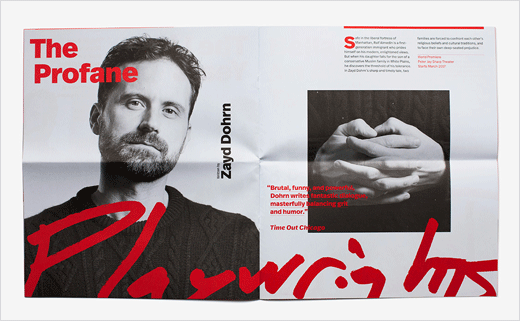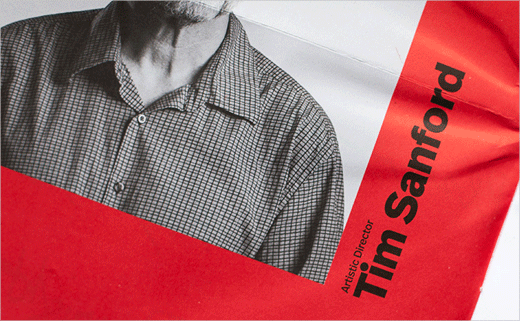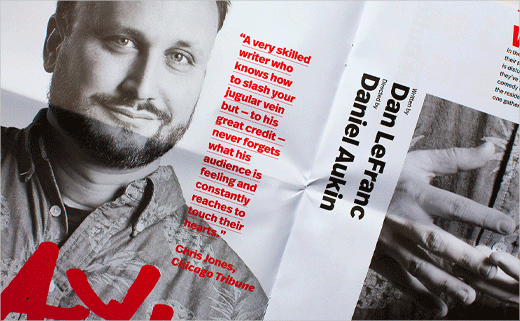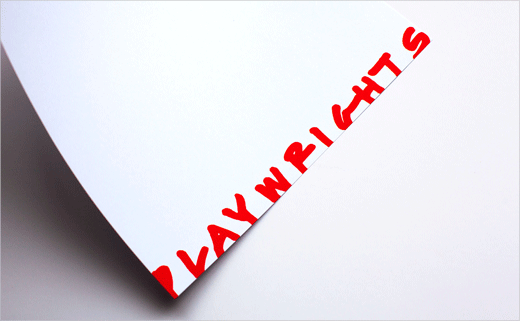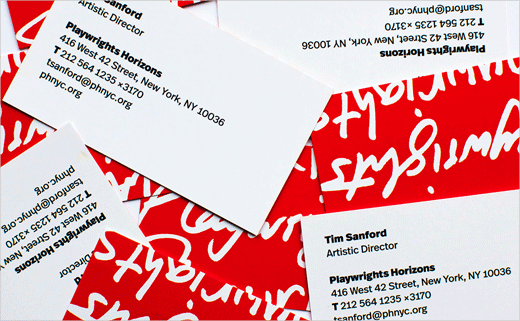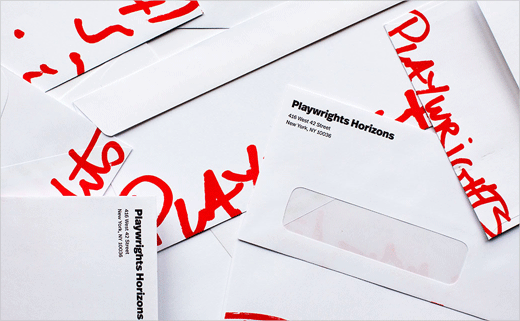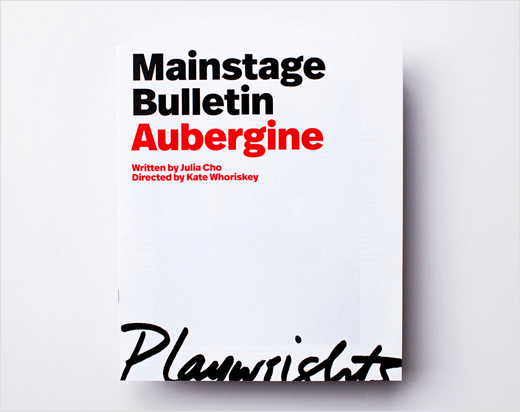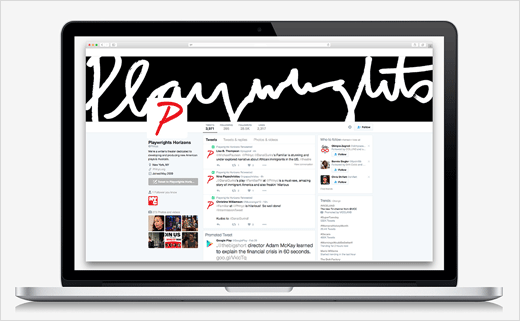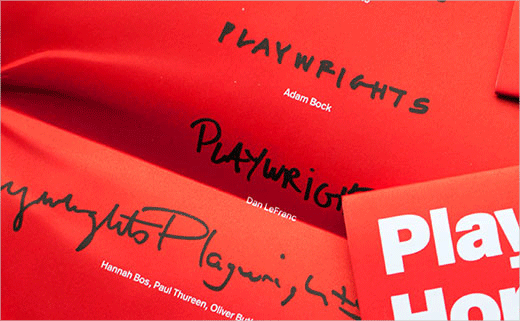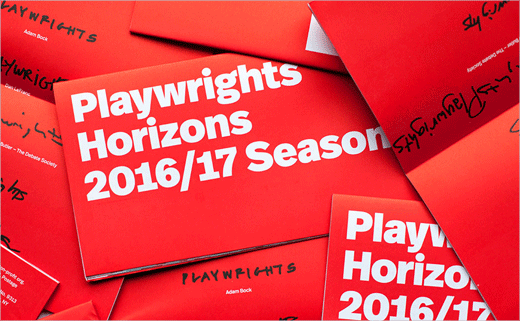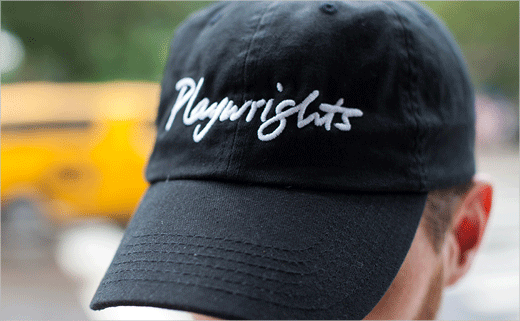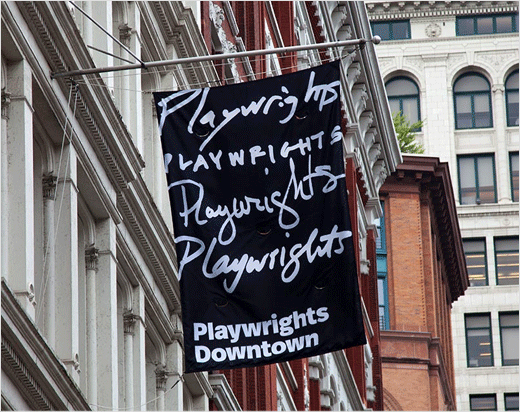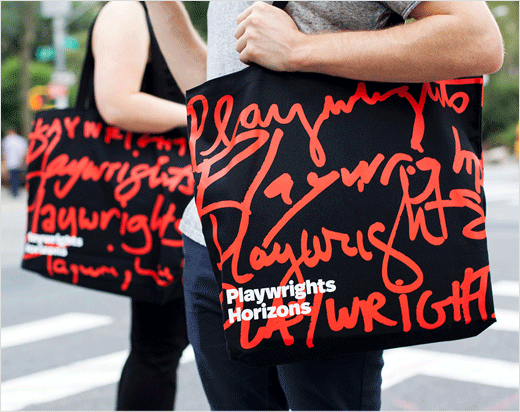 Pentagram
www.pentagram.com