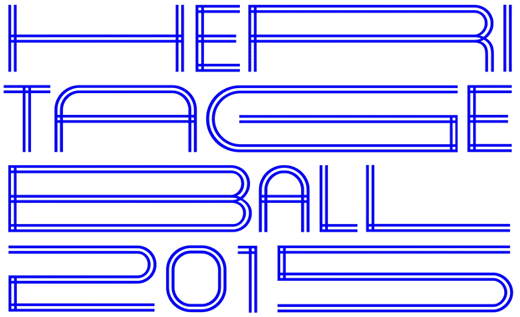 Pentagram Designs Animated Logo for Architects Ball
New York's architects, designers and other industry professionals recently came together for the Heritage Ball, an annual black tie gala to benefit the AIA New York Chapter and the Center for Architecture.
Pentagram's Natasha Jen and her team designed the graphics for the event, which feature custom typography that symbolises the "adaptable quality of architecture".
The designers created a typographic system based on the idea of reconfiguration of space. "Expanding and contracting, the typography visually echoes the way buildings and structures adapt to fill available area, especially in cities and urban environments," explain the designers.
The custom typeface, named Herita-Geo, is composed of letterforms that horizontally scale between regular and extended widths of the font, which are used all at once.
The approach dynamically comes to life in animations where the letters squeeze in or stretch out as needed to fill the space. A double line was used to emphasise the architectural quality of the typeface, while the color blue is claimed to reference blueprint sheets.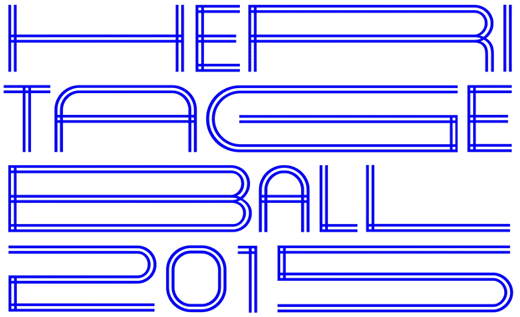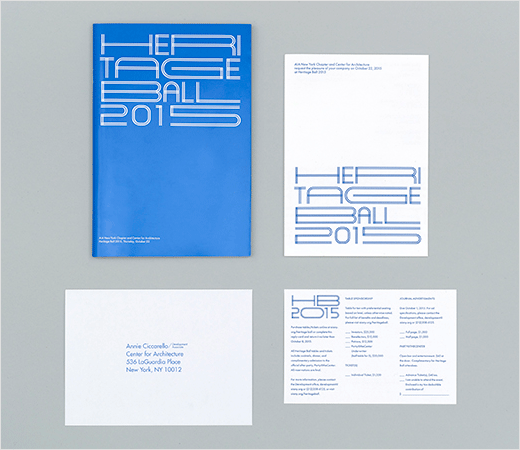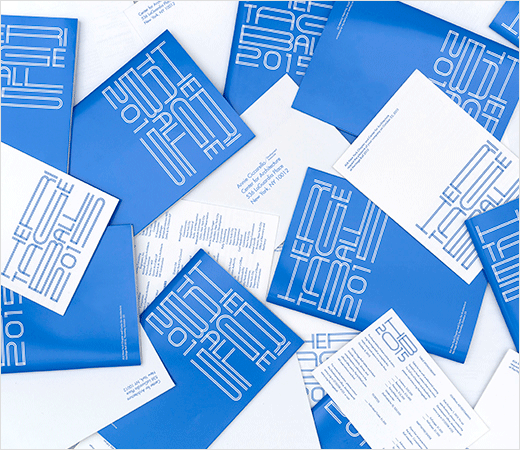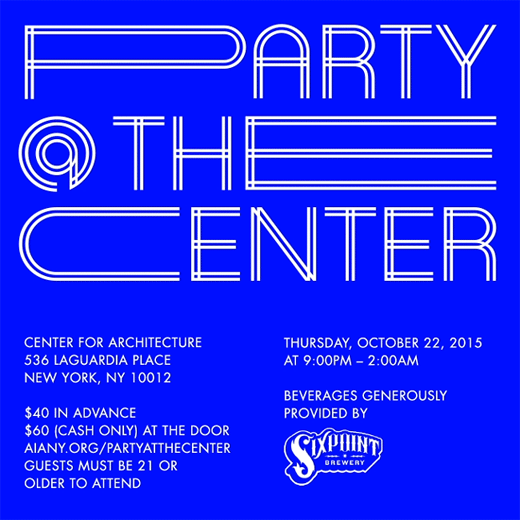 Pentagram
www.pentagram.com