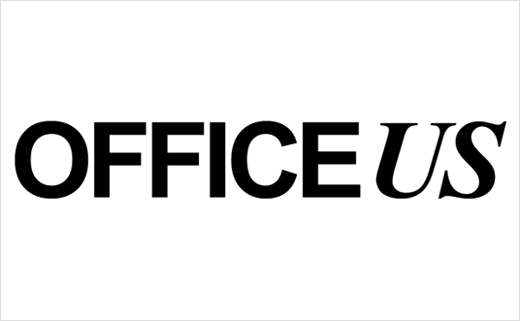 Pentagram Designs Identity for U.S. Pavilion at the 2014 Venice Architecture Biennale
Pentagram's Natasha Jen has designed the identity, environmental graphics and publications for the U.S. Pavilion at the 14th International Architecture Exhibition—la Biennale di Venezia, which opens in Venice on June 7.
Titled OfficeUS, the U.S. Pavilion is a working architecture office that explores 1,000 projects designed by 200 U.S. offices working abroad. Jen is part of a collaborative team—organised by Storefront for Art and Architecture, in collaboration with PRAXIS Journal, and with research lead by the MIT Department of Architecture—that were selected by the U.S. Department of State to represent the U.S. at the Biennale. This edition of the Biennale is directed by the architect Rem Koolhaas and centres on the theme "Fundamentals."
Designed by the New York-based architecture firm Leong Leong, the U.S. Pavilion is conceived as a prototype workspace that will research and remake architectural projects from an onsite repository of 1,000 export projects conceived by 200 U.S.-based offices in the last 100 years. Investigating, dissecting, and reconstructing these projects over the course of the five-month Biennale, OfficeUS will use 25 critical "issues" as a lens to look at the ways in which U.S. architectural practice has influenced architecture worldwide, and conversely, how international events have shaped this history of architecture as an American export.
Jen has created a graphic identity for the U.S. Pavilion that aims to provide a dynamic visual language built out of the simple efficiency of office culture. The system utilises the ubiquitous typefaces Times New Roman and Arial, a black-and-white color palette, infographics, and architectural photography. The program includes the design of a series of four publications for the exhibition—Agenda, Atlas, Manual, and New World—published by Lars Müller Publishers, as well as the system of custom-designed binders that will display the 1,000 projects on the walls of the U.S. Pavilion. As part of the exhibition, Jen and her team have created a series of detailed infographics, maps and timelines that reveal patterns and trends of U.S. export architecture over the past century.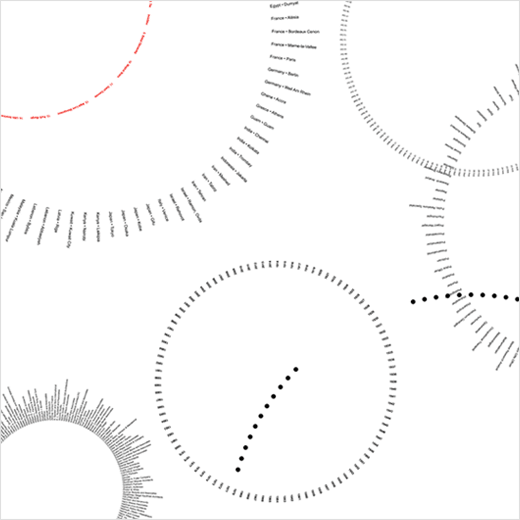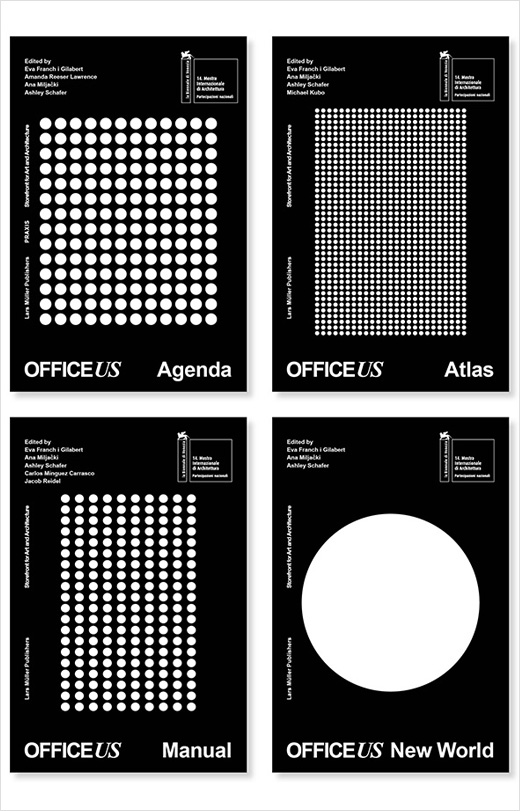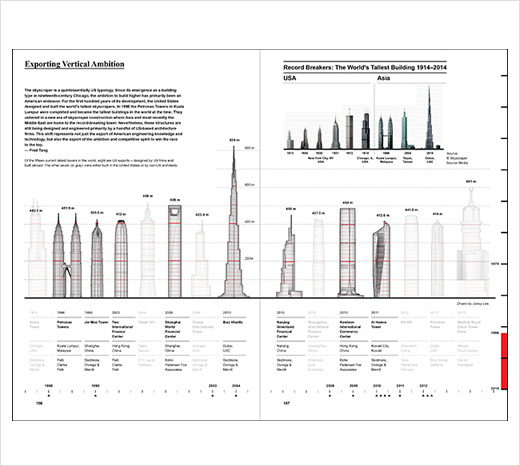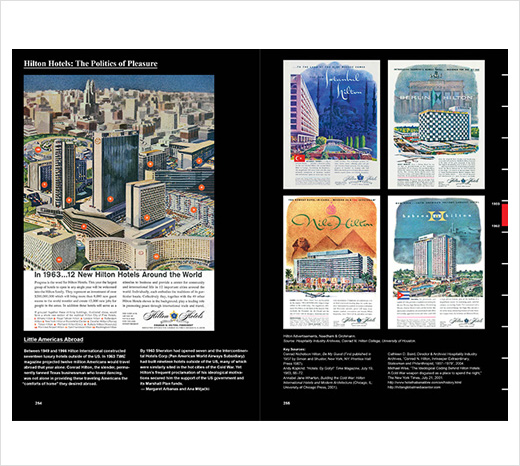 Pentagram
www.pentagram.com