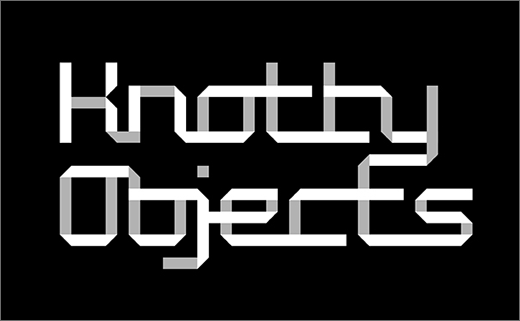 Pentagram Designs Identity for MIT's 'Knotty Objects'
The first MIT Media Lab Summit devoted to design, Knotty Objects brought together designers, scientists, engineers, curators and scholars to explore the "chimeric nature" of contemporary design and how it is said to defy a discipline-specific approach.
Organised by Paola Antonelli, senior curator of architecture and design at MoMA, and Neri Oxman and Kevin Slavin, professors at the MIT Media Lab, the conference explored the theme through four "archetypal objects" for which conception, design, manufacturing and use are deemed to be "non-linear", or "knotty": the brick, the bitcoin, the steak, and the phone.
Pentagram's Michael Bierut and Aron Fay designed an identity for Knotty Objects that plays off the Summit title and theme with twisting and turning typography that builds on their identity for the MIT Media Lab. The type was applied to a full program of event collateral, including a title sequence that played before the start of the conference and environmental graphics for the Institute of Contemporary Art, Boston, and the MIT Media Lab, where the Summit was held on July 15-16.
The custom typography was designed using an expanded seven-by-seven grid, the same grid used in the Lab's identity. The grid forms the basis for a typeface design in which the letters are connected with crossbars and curves that look like folds. The Knotty Objects logo is also built on the expanded grid. For the Summit, the designers created a series of posters, motion graphics for the presentations and digital displays at the ICA and at the Media Lab, and a 30-foot-long, 8-foot-tall installation of the word "knotty" at the Summit entrance.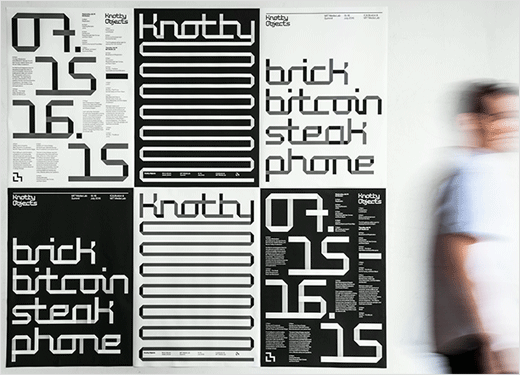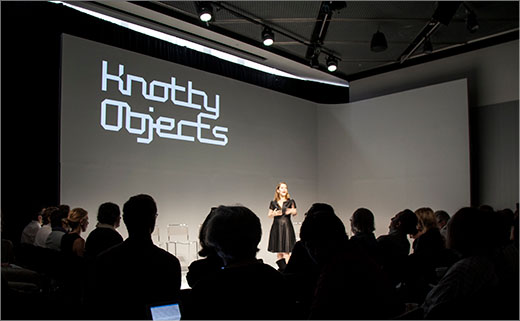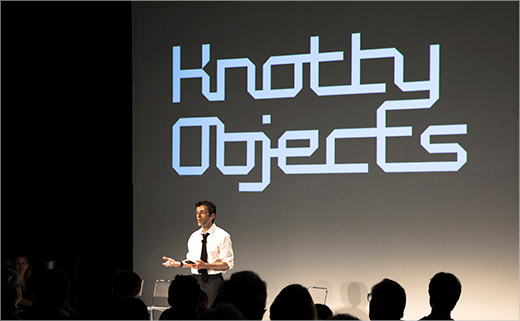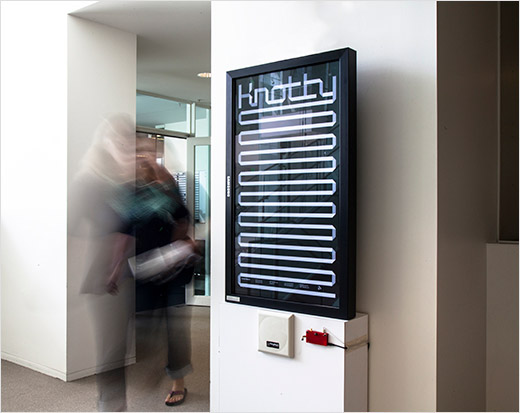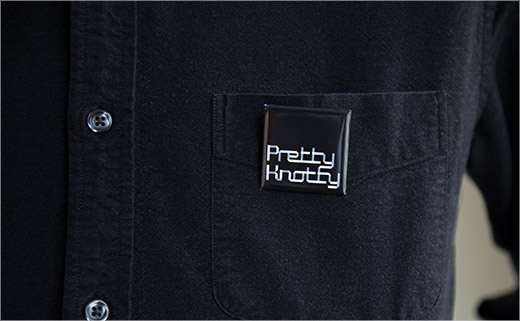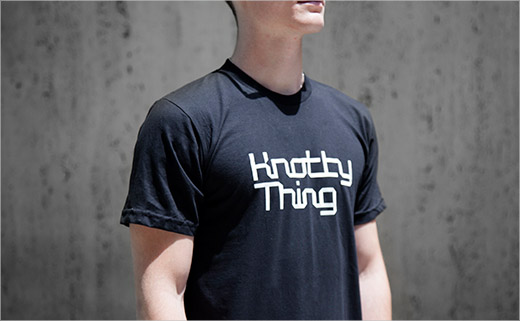 Pentagram
www.pentagram.com