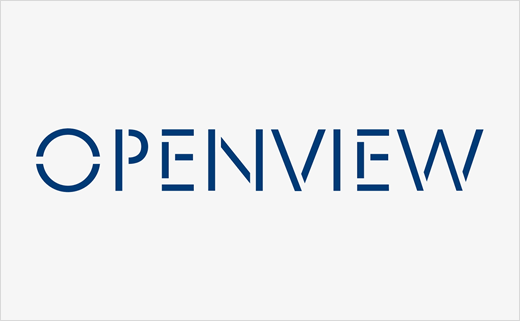 Pentagram Creates 'Utilitarian' Identity for OpenView
Pentagram's Natasha Jen and her team have developed a new brand strategy and identity for OpenView, a Boston-based venture capital firm that exclusively invests in emerging software companies.
The designers worked with the company to develop everything from their brand positioning and tone of voice, to a new wordmark and custom fonts, to the website and physical spaces.
As a result of this process, the designers say they identified five key brand attributes: "constructive," "agile," "honest," "rigorous," and "personable."
"We didn't invent any brand attributes for OpenView, we just helped OpenView unearth them by articulating who they are, what they do, and how they do it," says Jen. "Identifying the attributes was just the beginning. The next step was to help OpenView 'live' and animate these traits, to express them in the messaging, the strategy, and visuals."
The team subsequently developed a custom stencil typeface called OpenView Stencil.
"Built of simple geometric forms, the stencil font is literally open, illustrating the name of the company while also suggesting the agile, honest and constructive brand attributes," explain the designers.
The logotype is accompanied by a secondary logo, an abbreviated version of the full wordmark that functions as a monogram with "OV." The custom stencil typeface has been extended into two additional weights, regular and bold, which are used for text and secondary typography.
The geometry and openness of the typography has further been expanded into a system of custom icons, while the primary brand colour is deep blue, accented by a palette of bright secondary colours.
The branding extends to a full program of environmental graphics for the OpenView offices in Boston. Staff and visitors are greeted by the "OV" logo rendered in bright blue neon, which the designers say echoes the company's new tagline, "We Power Expansion."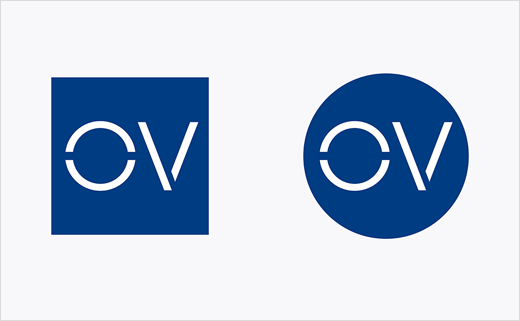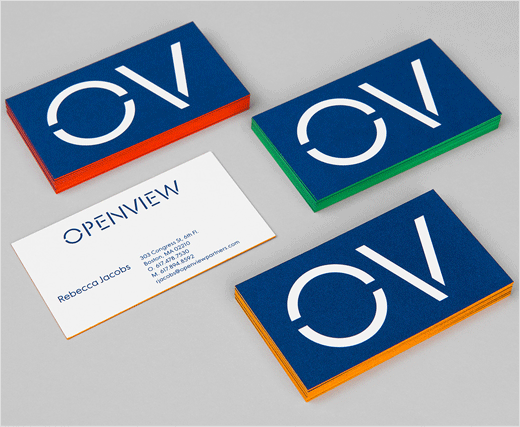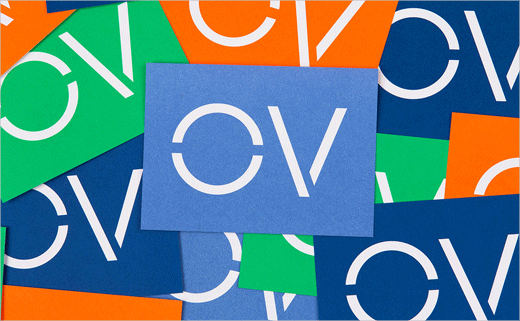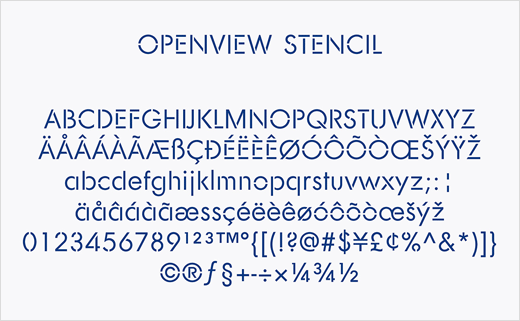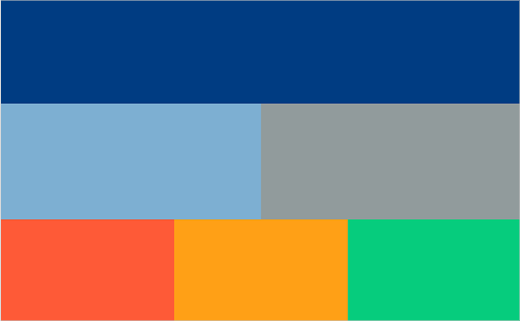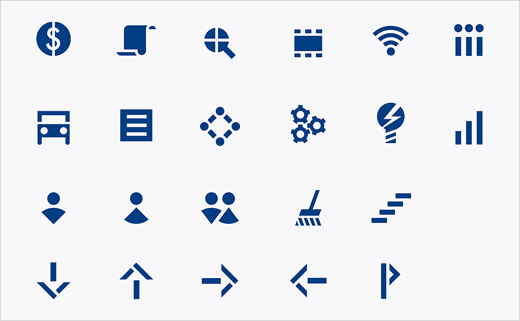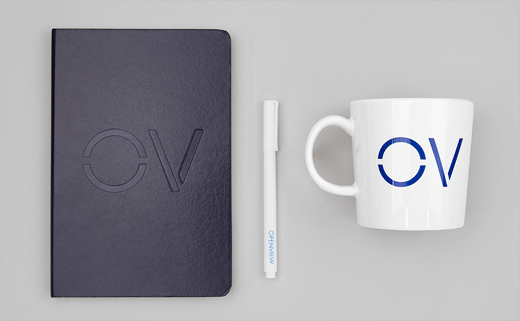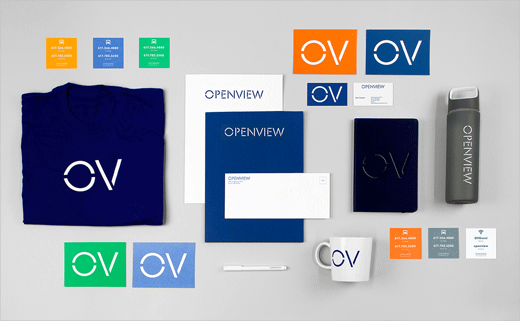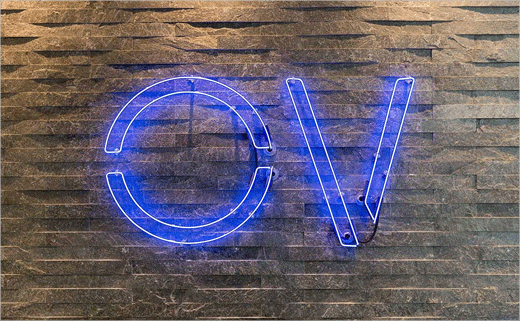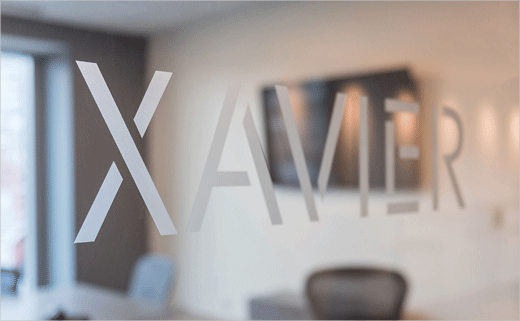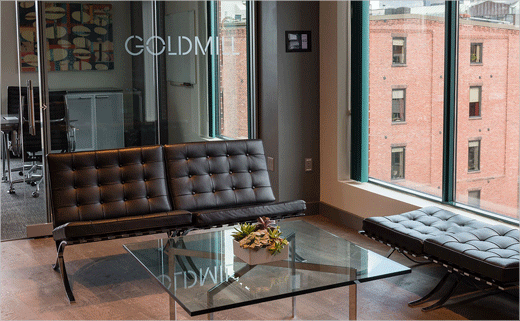 Pentagram
www.pentagram.com