Purdue University Fort Wayne Unveils New Logo Design
Purdue University Fort Wayne (IPFW) has unveiled a refreshed logo design as part of a new branding effort that will be managed by SME – a New York-headquartered agency that specialises in higher education.
Since its founding in 1964, IPFW has been co-managed by Indiana University and Purdue University. However, plans are currently afoot to separate the two universities and create Purdue University Fort Wayne starting from July of this year.
IPFW's marketing communications department says it worked closely with marketing officials at Purdue University's main campus in West Lafayette to develop the new signature logo.
The latter adopts a basic wordmark style, and as a result does away with the previous symbol that represented the Wabash River. The colours also change from blue and white to black and gold.
The revamped design, which has received mixed reviews from students, effectively sees Purdue University's existing logo sit atop the name 'FORT WAYNE'.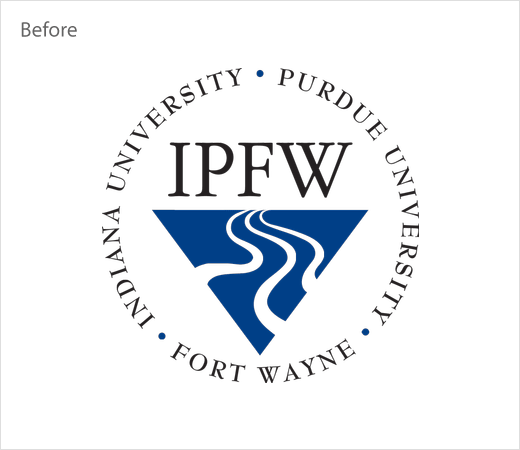 Source: IPFW