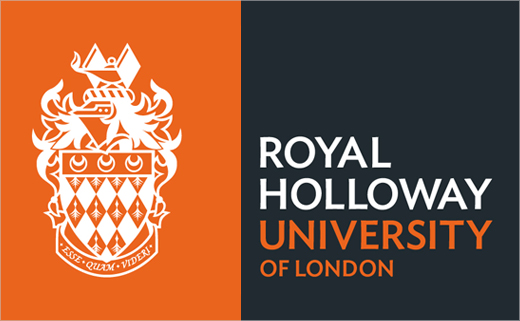 Royal Holloway University Rebranding by The Team
Borough Market based brand and communications agency The Team has unveiled Royal Holloway University's new visual identity.
Royal Holloway is one of the UK's leading universities, with 19 academic departments spanning the arts and humanities, sciences, social sciences, management and economics. Working with The Team since May this year, the identity refresh was a collaborative branding exercise – engaging at every stage with the University's multiple stakeholders, including current staff, students and alumni.
The Team's creative lead on the project, Aidan Brennan said:
"What emerged from our research was a desire to present Royal Holloway as a memorable place to study. We wanted to create an identity that is an honest representation of the institution that also challenges some popular misconceptions. The new brand provides a revived sense of place, balancing the reality of its inspirational close community and the University's rich heritage."
The Team was inspired by the Victorian architecture of Royal Holloway's campus, in particular the grandeur of the Gothic Revival Founder's Building that was designed by 19th century architect William Henry Crossland. The building is highly regarded by staff and fondly remembered by former students alike.
The result of the brand redesign is a new colour scheme combining the brick red of the Founder's building with a solid slate grey. The University's coat of arms is the main motif of the logo, representing the heritage and legacy of the institution. The Team also took inspiration from some of the traditional patterns discovered around the campus, and through the design have aimed to give them a contemporary look and feel.
Helen Coleman, Director of External Relations and Communications at Royal Holloway said:
"The purpose of this project was to clarify and strengthen our position as one of the world's best universities. We are delighted with the new design. Our new brand will help us to clearly communicate the key strengths that make us stand out, including our outstanding campus, a first-class, personalised education and an unbeatable student experience."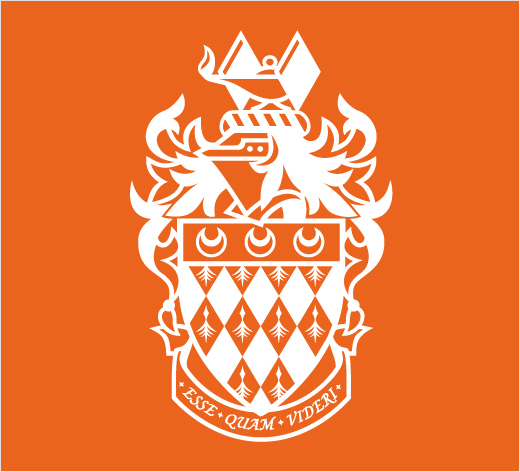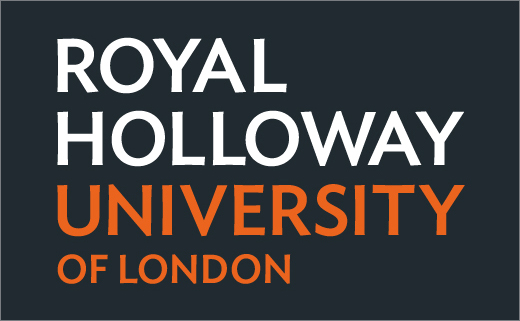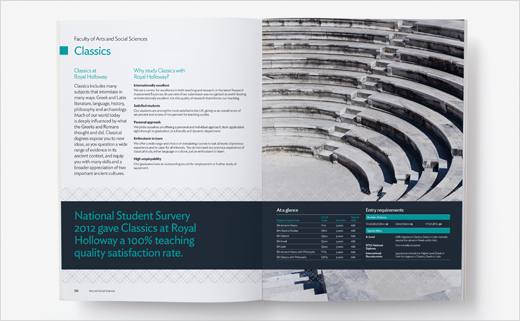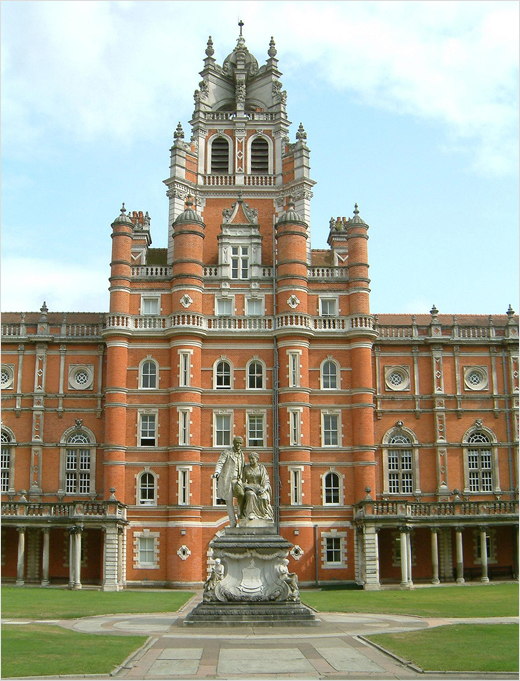 The Team www.theteam.co.uk
Photo: Mark Tollerman