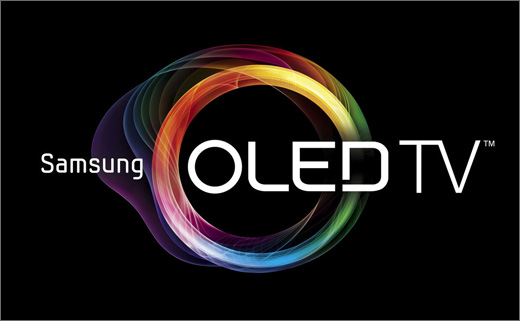 Samsung OLED TV Logo Wins iF Design Award
Samsung's OLED TV logo design has been recognised with a 2013 iF communication design award.
Created by the electronics giant's own in-house design team of Min-sung Kim and Tae-gyu Kim, the design is based around the concept of showing light as being full of life and vitality, reflecting the characteristics of OLED (Organic Light Emitting Diodes).
The "o" stands for both "organic" in OLED and also the "o" in "originality of the design," explain the designers. This originality is revealed by a non-standardised, flexible form.
The product's characteristics are emphasised in order to visualise the new concept-based OLED TV.