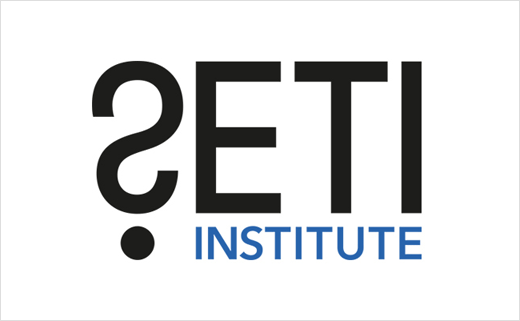 SETI Institute Reveals New Logo Design
The SETI Institute has unveiled a new logo and brand mark that it says better reflects its mission to search for, and understand, life beyond Earth.
The new logo was designed by Trevor Beattie, founder and chairman of London's BMB advertising agency.
Beattie is a self-confessed space fanatic, and says that the opportunity to reshape the Institute's graphical brand was both a challenge and a privilege.
"SETI is all about answering a profoundly important question: Are we alone?" he says. "There's already a question mark hidden in the 'S' of SETI. In designing this new logo, we simply freed it up."
"As we embark on a new chapter in our 32-year history of exploration and discovery, our new logo is a fitting and compelling icon for our quest," adds SETI Institute CEO Bill Diamond. "With this symbol, we embrace the essence of science's mission – to be curious, and to seek understanding through groundbreaking research."
The Institute currently employs more than 120 scientists, technicians and staff, with their chief goal being to find life in outer space.
"No-one has a better claim on ownership of the question mark than the SETI Institute," says Beattie (pictured below).
Source: SETI Institute