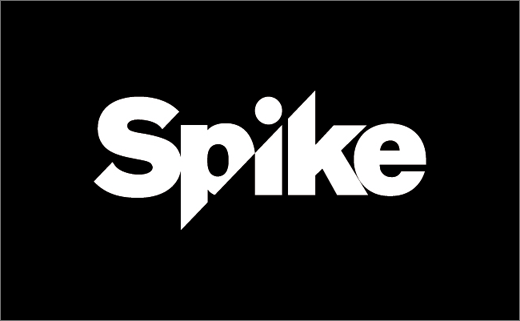 Spike Debuts New Identity Designed by bluemarlin
Integrated brand design agency bluemarlin has created a new identity for U.S. entertainment network, Spike, which debuted across platforms earlier this month.
The Viacom-owned entertainment network says it is trying to shift from a male-centric brand positioning to one that appeals to a wider audience. This transformation is being driven by a new brand directive dubbed "Broad with Edge".
The new brandmark is a visual representation of "approachable edginess" according to bluemarlin. A diagonal 'edge' therefore runs through the full visual identity, becoming the key element in the design. Contrasting imagery and colour are both divided and connected at the same 46.11-degree angle. A B&W primary colour palette goes with the high contrast identity system.
The agency worked with Brooklyn-based creative agency and production company Juniper Jones to complete the animated on-air identity.
"As the concept came to life, we knew it had the potential to be a great fit for Spike," comments Marcus Hewitt, executive creative director of bluemarlin New York. "The cut across the letterforms reinforces the name and encapsulates the energy of Spike, but it's still a simple iconic mark that will appeal to a new generation of viewers. The mark is able to communicate so much with minimal means, which is the mark of a successful identity."
Bluemarlin has previously worked with Spike creating the identity for its Hire a Veteran campaign.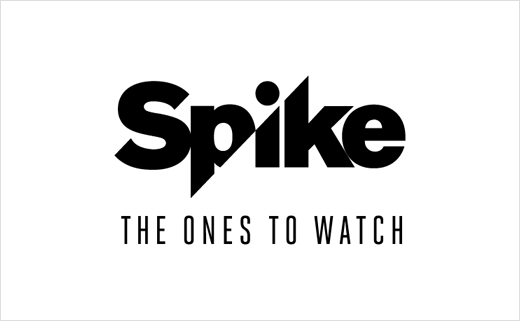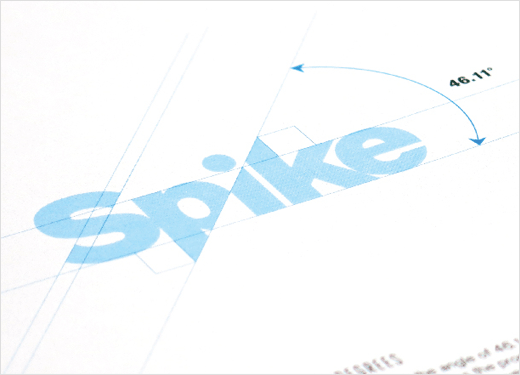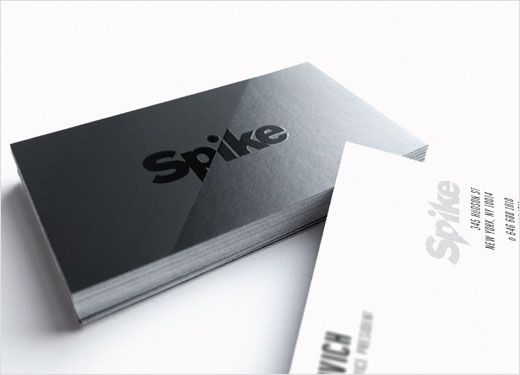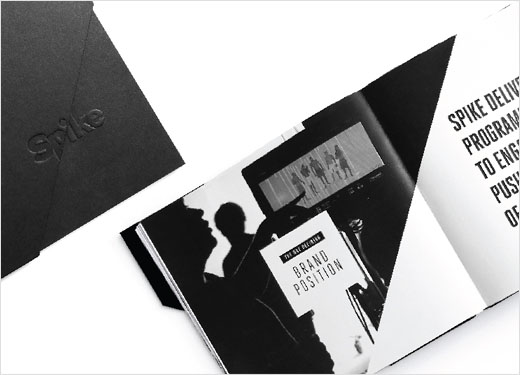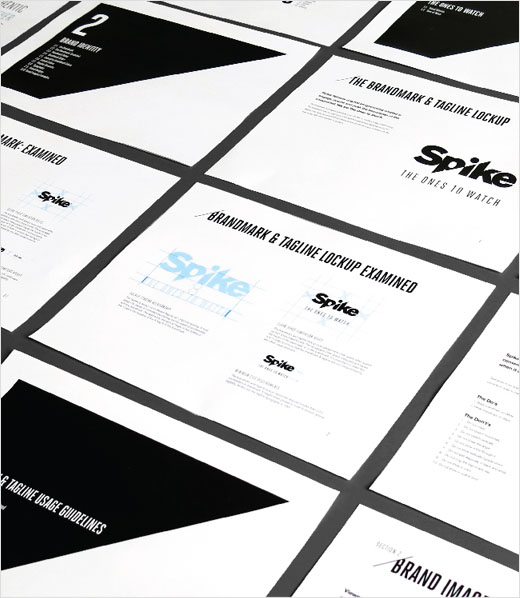 bluemarlin
www.bluemarlinbd.com