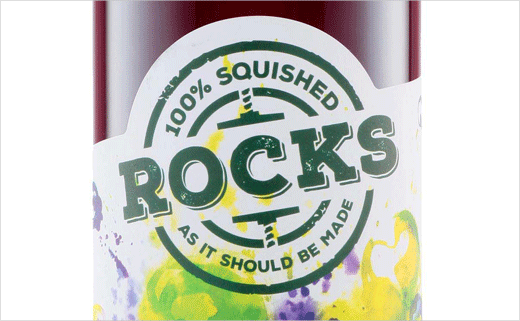 May 11, 2015
Categories:
Food
Bluemarlin Unveils New Design for 'Rocks' Drinks
International brand design agency bluemarlin has rolled in a new design for Rocks range of squashes. The concept encompasses the brand's entire identity, including packaging, communications and digital, and will support the brand's plans for growth as it stretches into the competitive 'Ready to Drink' category.
Bluemarlin says it was charged with discovering a brand new position for Rocks as a "mature, premium squash that is good for the whole family whilst maintaining its authentic British spirit." The idea of 'Rocks Your World' was developed as the design concept to re-establish Rocks within the market.
"The Rocks logo features prominently on the design as a stamp of authenticity – it conveys the spontaneous energy of the brand while affirming a strong and confident brand voice. The colourful splat of squashed fruit communicates the energy of the brand and the product truth of it being packed full of flavour," explain the designers.
Norma Gray, account director at bluemarlin Bath comments, "We've balanced the natural, no-additives message with the energy and vibrancy of the fruit to create a design that really jumps off the shelf in a very busy category. This new brand identity will allow Rocks to occupy a broader territory in the market, while consumers will continue to enjoy Rocks' drinks that are bursting with natural flavour."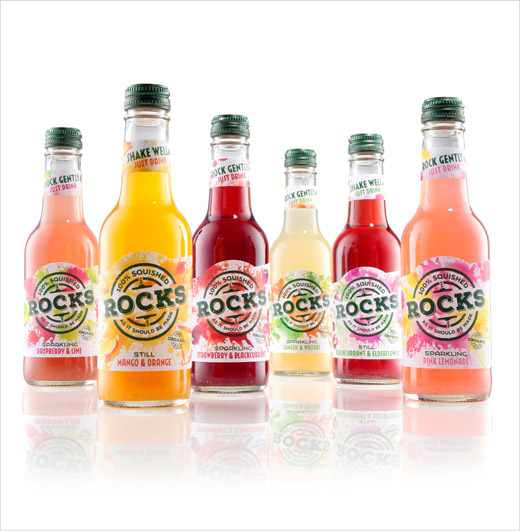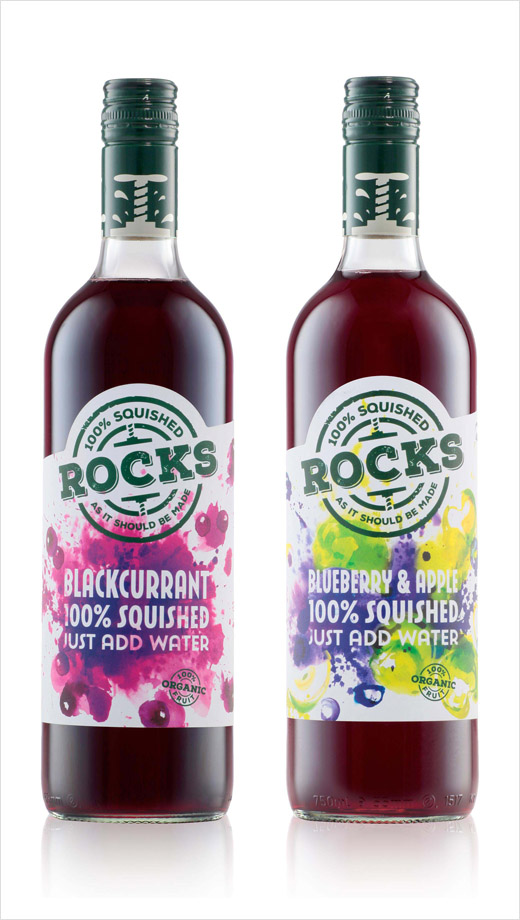 bluemarlin
www.bluemarlinbd.com