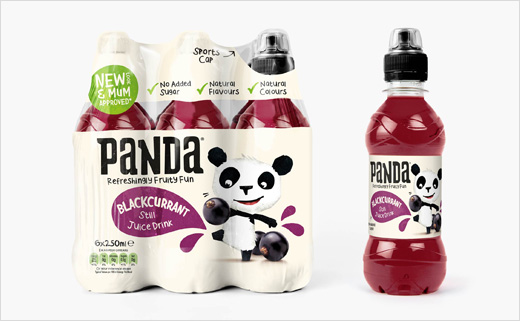 May 7, 2014
Categories:
Food
Robot Food Rebrands Panda Drinks
Children's soft drink brand Panda has unveiled a fresh new brand and packaging design scheme, created by specialist branding and packaging agency, Robot Food.
Well known in the past for their fizzy, artificially colourful products, Panda asked Robot Food to help reposition the brand and articulate their new range of naturally flavoured waters, still juices and squash. Panda says the aim was to appeal to 'health-conscious' mums.
Robot Food used their 'RAD process' (Research, Analyse, Define) to maximise opportunities and identify a suitable design positioning. The agency introduced 'Refreshingly Fruity Fun' as a strapline and the sub-brand 'Splash' to distinguish the flavoured waters from the still juices on shelf.
Invoking nostalgia, Robot Food developed a new playful personality around a panda character named 'Melvin'. Each flavour variant (blackcurrant and orange & pineapple for Splash; blackcurrant and raspberry for still juices; Tropical Fruits and Summer Fruits for squash) was given its own individual illustration, set against a natural cream backdrop for greater shelf-shout.
"Melvin is much friendlier, more animated and real than the previous brand character. Active and fun-loving, he interacts directly with the fruit on pack. Around him, we created credible messaging and honest claims in an approachable tone of voice. We were lucky enough to witness consumer feedback and our work has unanimously changed mums' perceptions nationwide," said Robot Food's client director, Mike Shaw.
"Retail customers loved Panda's new direction and we are gaining new listings as a direct result. Panda will now be available in Tesco, Asda, Ocado and Booths within grocery from the 1st of June, and in selected wholesalers nationwide from July. We have no doubt that the new design will help drive trial and penetration, allowing us to build on the brands +6.1% YOY value growth we're seeing at the moment," said Panda brand manager, Nina Utley.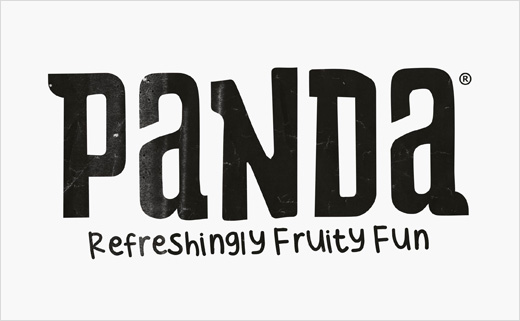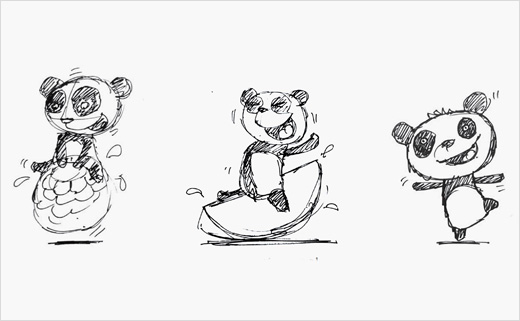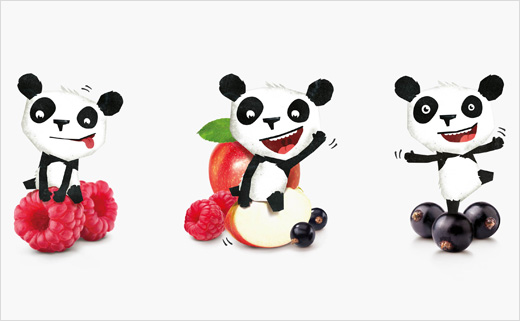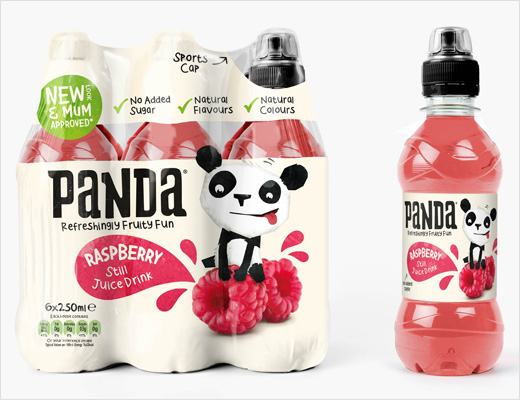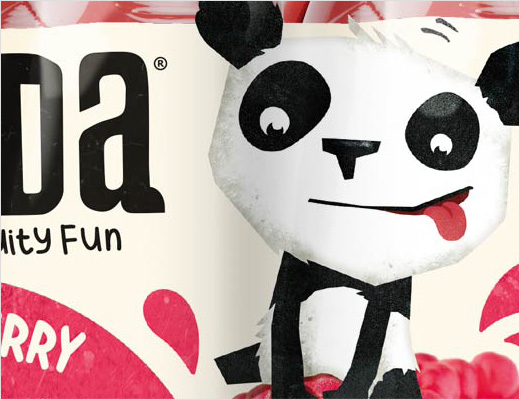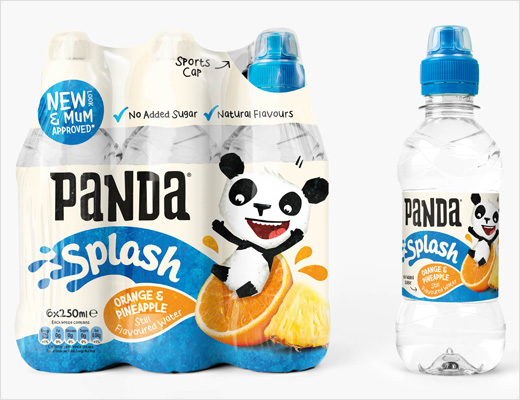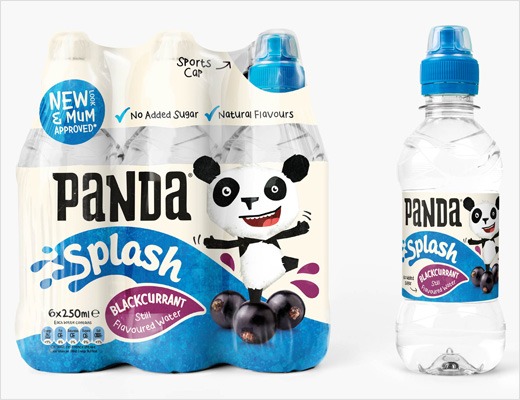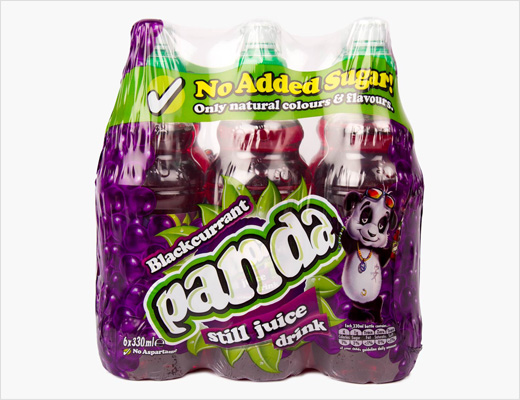 Robot Food
www.robot-food.com