October 6, 2017
Categories:
Other
Robot Food Rebrands TOMY's Infant and Toddler Toys
Branding agency Robot Food has unveiled an all-new look for the infant and toddler product ranges from global toy company, TOMY.
Following an internal review, bosses at Japanese-headquartered TOMY felt the brand needed to stand out more, especially in an effort to win over a new millennial audience.
Robot Food was therefore asked to carry out a full reposition and rebrand, with the aim being to encourage reappraisal from modern parents.
The agency subsequently hosted a brand workshop involving TOMY's global team that included both key territory representatives and toy designers.
"The group uncovered that while most competitors were moving into digital, many new parents – the vast majority of whom are millennial – still held value in analogue toys," says Robot Food.
As a result, the team defined a new strategy and positioning for the brand founded on the strapline 'Hands on Fun', and established infant and toddler as a sub-brand in its own right by unifying the ranges under the name 'Toomies'.
With a new name also came a new, more uniform pack structure, developed in collaboration with TOMY's in-house packaging team.
"A stroll down the toy aisle found shelves packed with cluttered design, filled with claims and call-outs. Robot Food wanted to create a moment of calm for busy parents, choosing to instead hero the product as the main point of focus together with one primary product USP, for front of pack, consistently shown in the top-left corner," explain the designers.
On-pack product descriptors have been paired back too, adopting a simple and child-friendly tone of voice that speaks from a 'first-toy' perspective.
Illustration has also been heavily used in the final design. For example, the team have introduced backdrops of spikey grass and flowing waves for easier range navigation.
"The toddler and infant toy category had become very me-too and nobody was standing out or doing anything different," comments Dave Timothy, client director at Robot Food. "Our work sets a new benchmark for toys in this age range and puts TOMY back in favour with new generations on a global scale."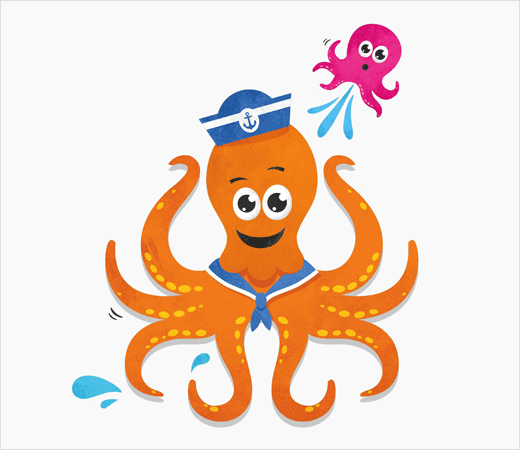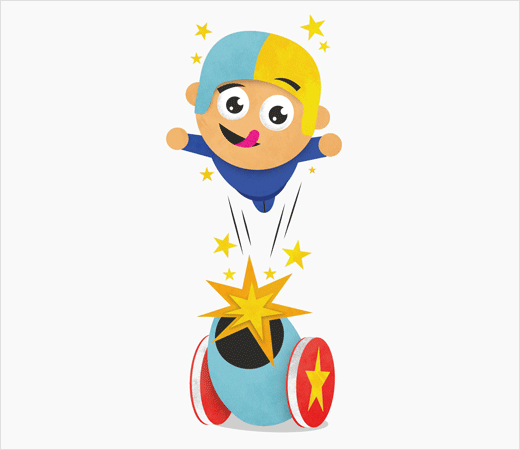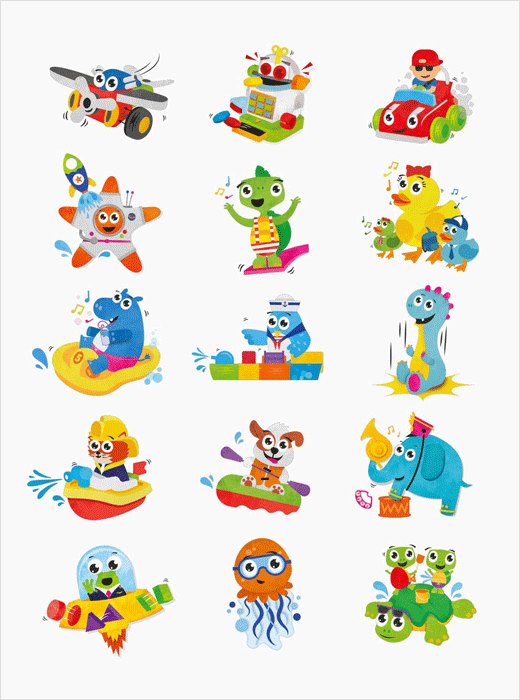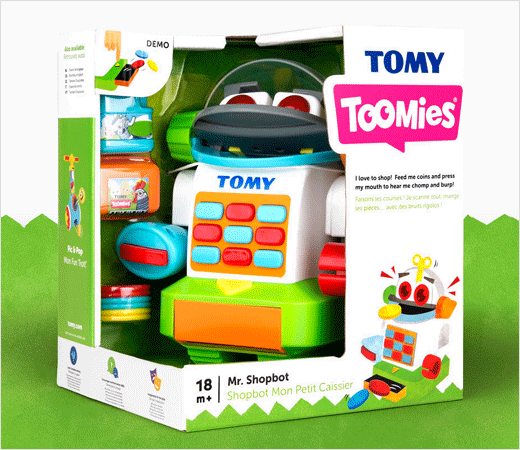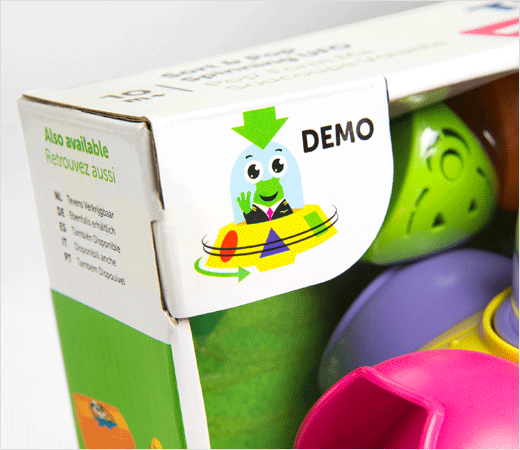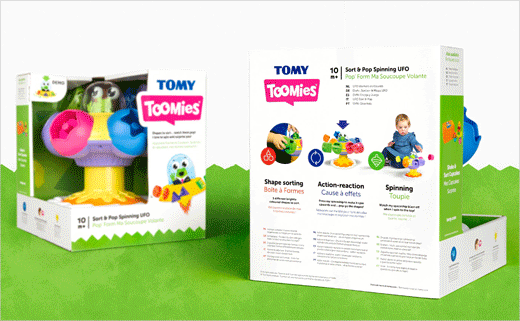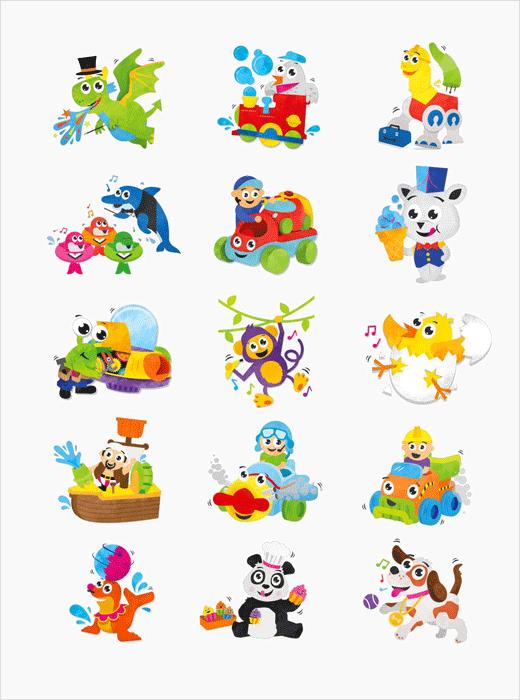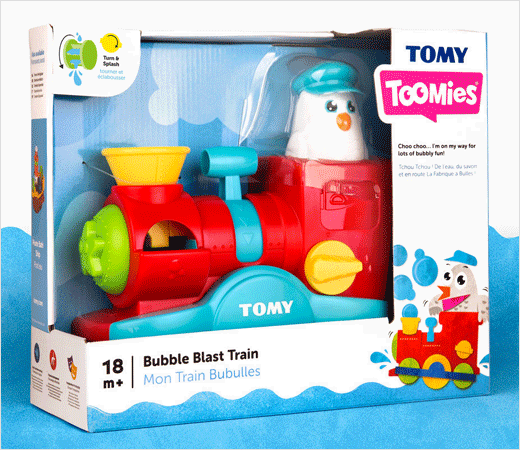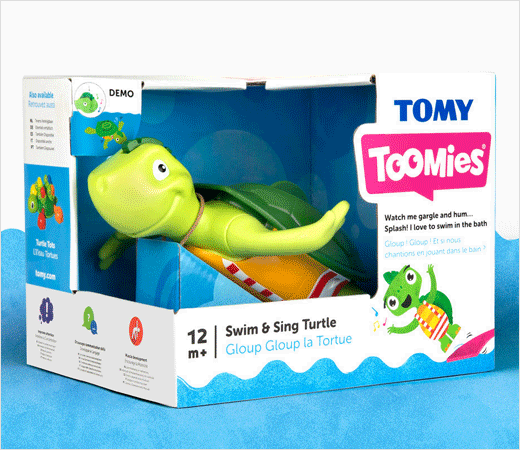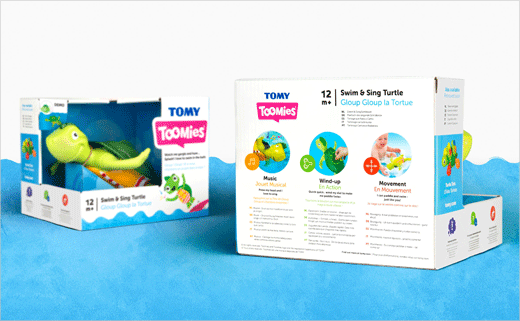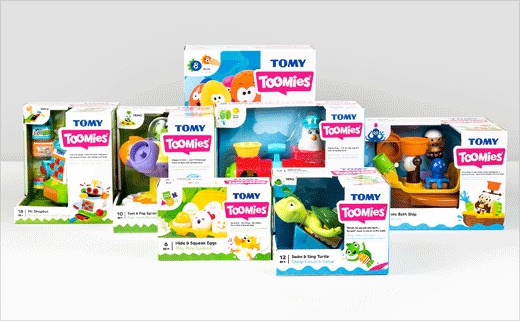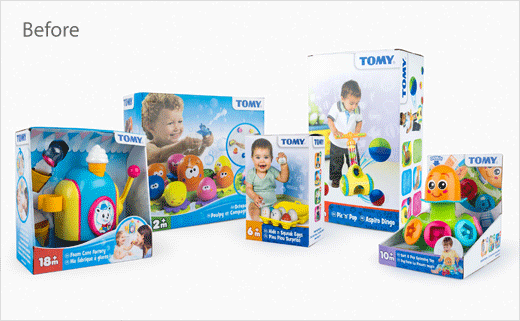 Robot Food
www.robot-food.com