Robot Food Rebrands Scandi Board Game – 'Klask'
Created by Danish carpenter, Mikkel Bertelsen, Klask is said to have grown from being just a garage project to a full-on 'cult classic' in the space of only 4 years.
With over 500,000 units sold to date, the magnetic two-player table top game even boasts its own annual world championship held in a different city each year.
The team behind Klask approached Leeds-based branding agency Robot Food with a brief for a brand redesign, as well as with plans to launch a new 4-player version of the product.
"Robot Food chose to play with the brand's existing equity and developed the hand-drawn logo as a natural progression, ensuring greater stand out and legibility. A subtle update in respect of inked Klaskers everywhere. Klask is a game of quick hands and quicker thinking but the previous design wasn't doing enough to capture the fun and energy of gameplay" explain the designers. "With tactility and movement so inherent in the brand, the hand-drawn feel of the logo was instilled across all assets and photography was introduced to bring the game to life on pack."
"There was a disconnect between the hands-on fun of the game and the functional packaging and communication, so the team had a lot of fun in immersing themselves in the game and the world that surrounds it, and bringing it to life," adds Martin Widdowfield, creative director at Robot Food.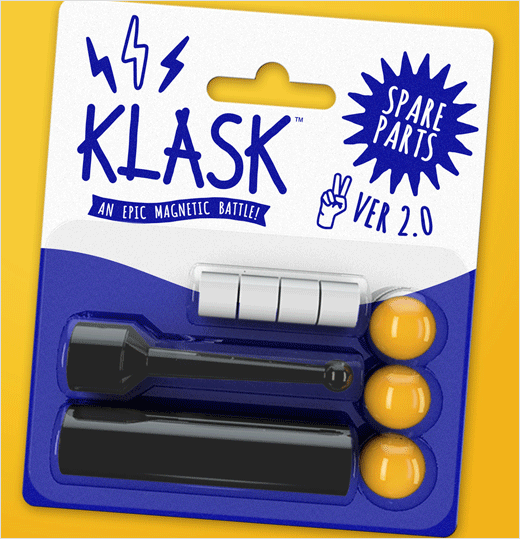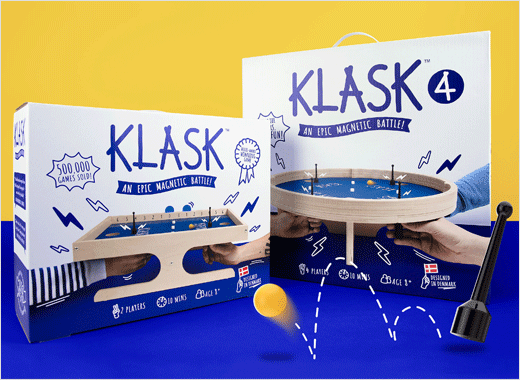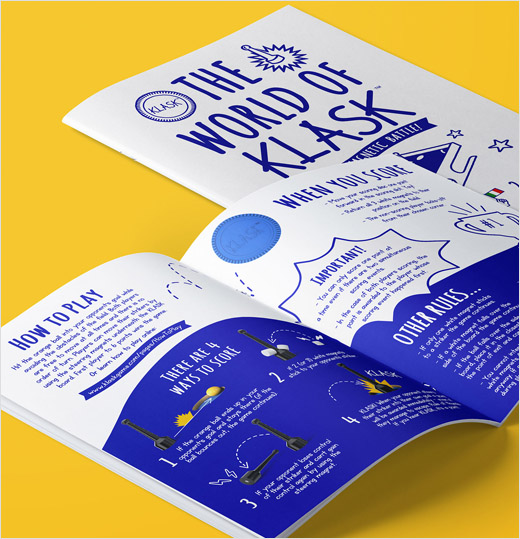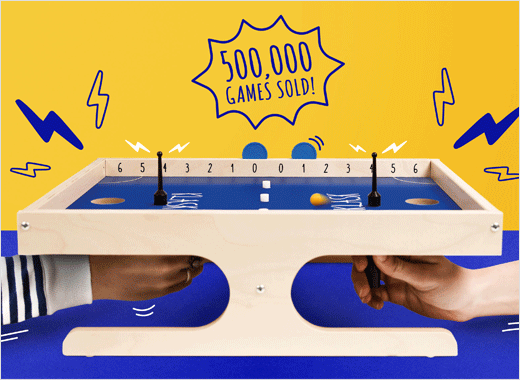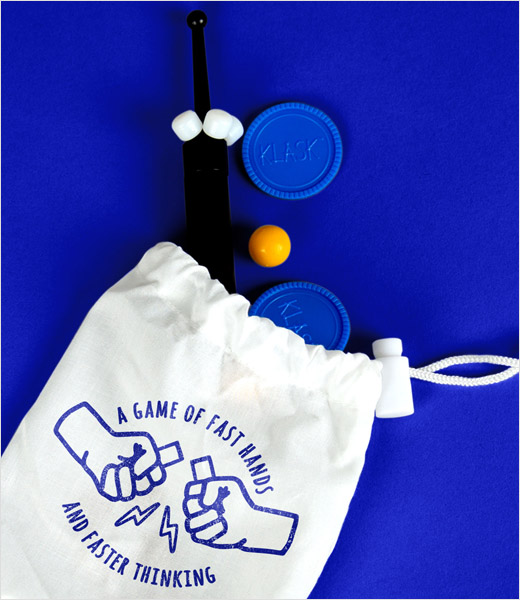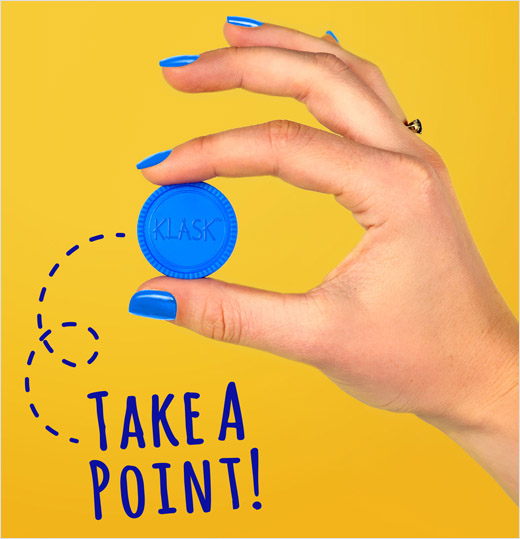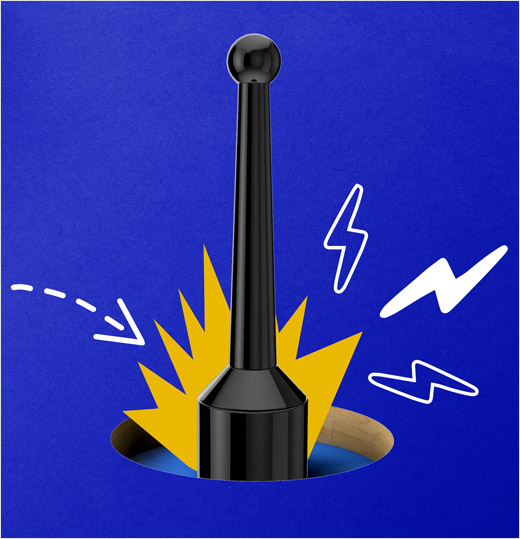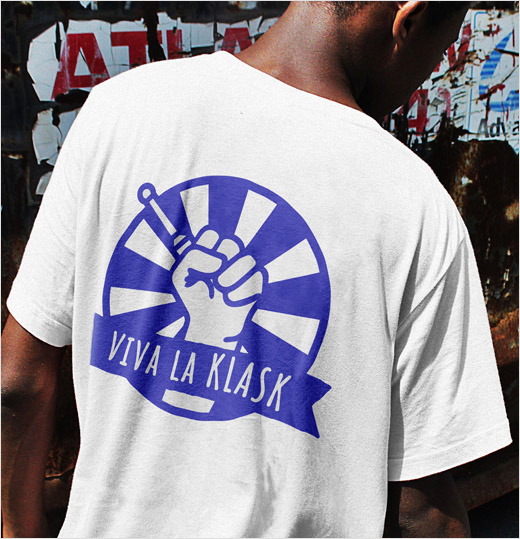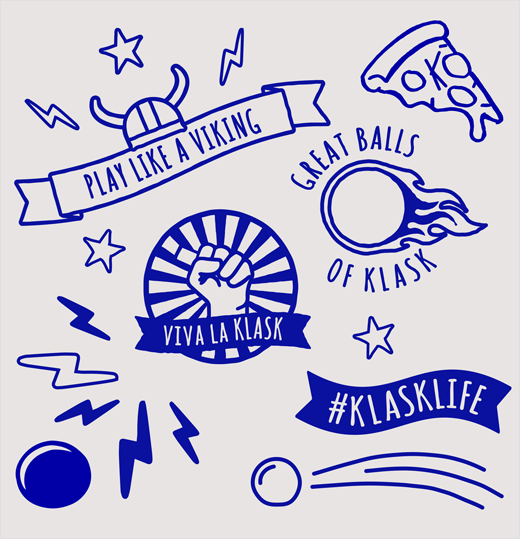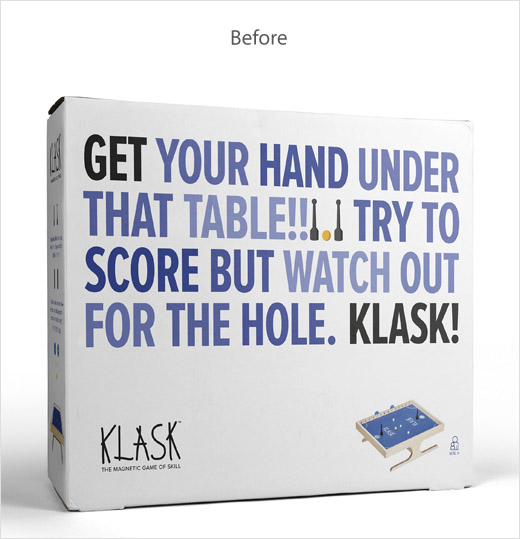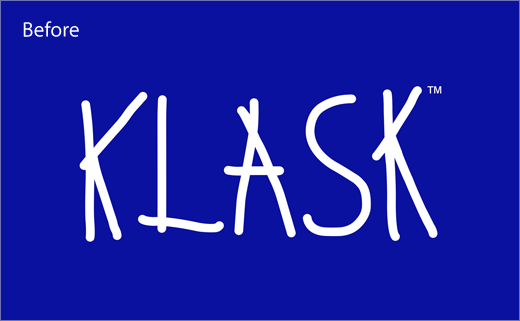 Robot Food
www.robot-food.com