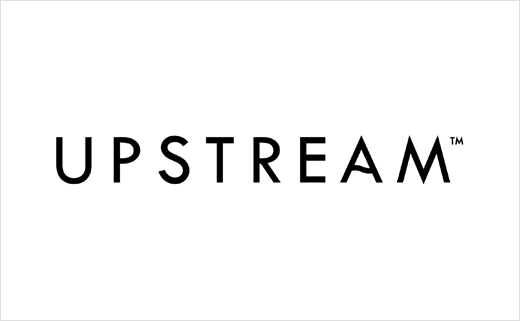 April 8, 2019
Categories:
Food
New 'Upstream' Sparkling Water Gets Branded by Robot Food
Brand design agency Robot Food has created the logo and packaging for a new beverage from Sunderland-headquartered soft drinks manufacturer, Clearly Drinks.
The latter came to Robot Food with a new 'premium' offering, namely, a flavoured sparkling water with an affordable price tag.
In what is reportedly a booming category, the drinks manufacturer aimed to set their offering apart with "complex flavours at a refreshing price point".
Robot Food were therefore asked to come up with a brand positioning, name, tone of voice and brand identity.
The designers claim to have developed a "spirited personality" with a "laidback attitude" for the new product.
"We wanted to position Upstream as aspirational but accessible to everyone. Premium doesn't have to come with a price tag so the aim was to show how these drinks can bring a little sparkle to anyone, anytime, inviting people into the escapism of a taste that can transport you somewhere else," says Simon Forster, founder and ECD at Robot Food.
"Contained within a distinctive U-shape the illustrations serve as a window into another world. Each landscape is intriguing and descriptive of the flavours within, promising a moment of serenity and calm – a little respite from busy daily life," adds Robot Food's creative director, Martin Widdowfield.
Upstream has already launched in the UK, both on retailer shelves and in restaurants, cafes and delis.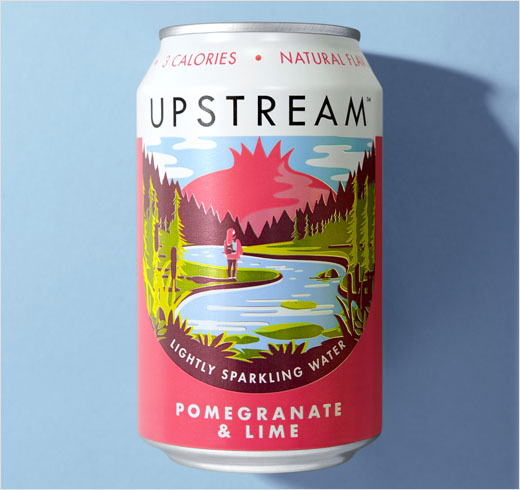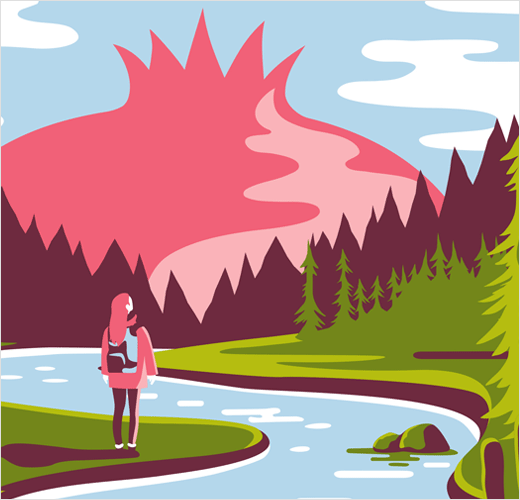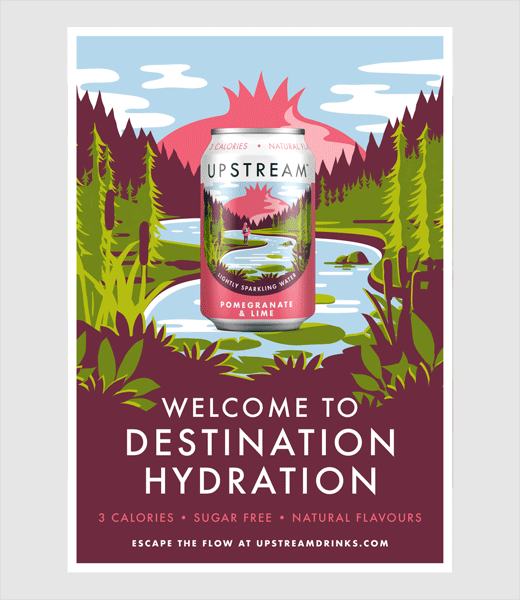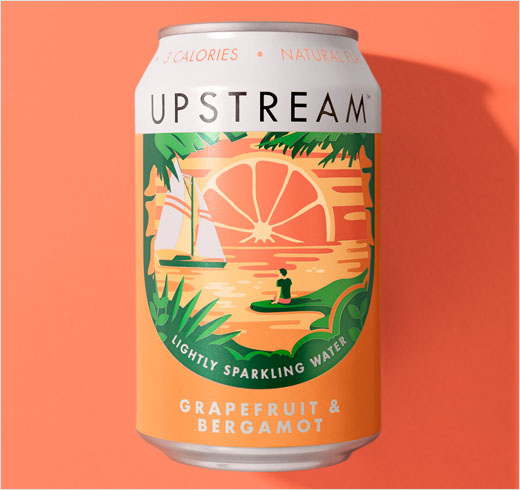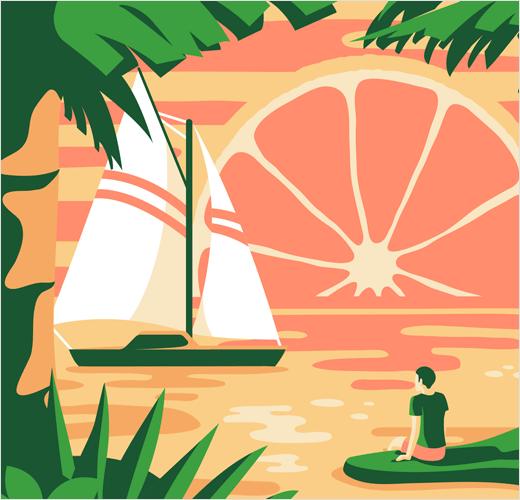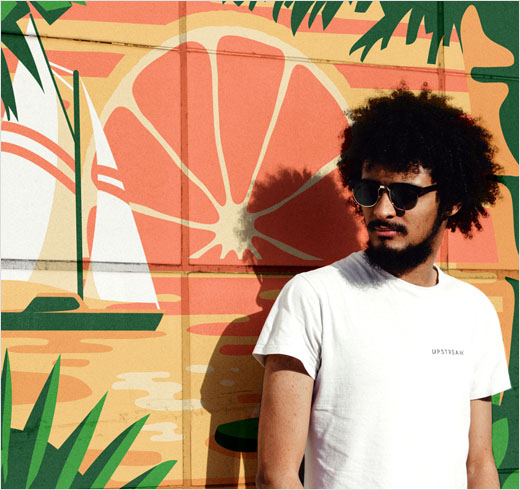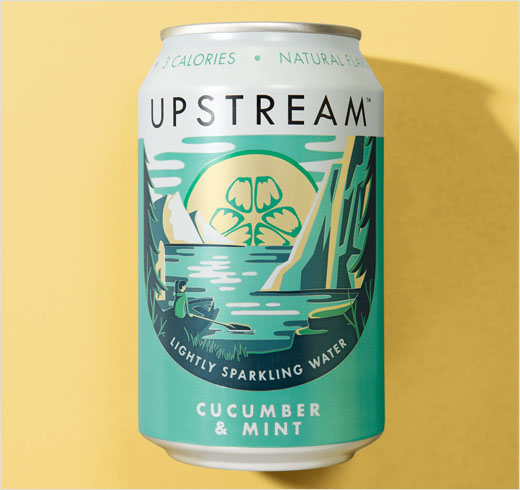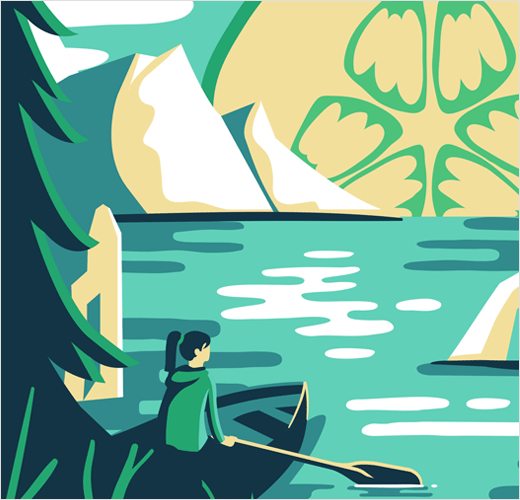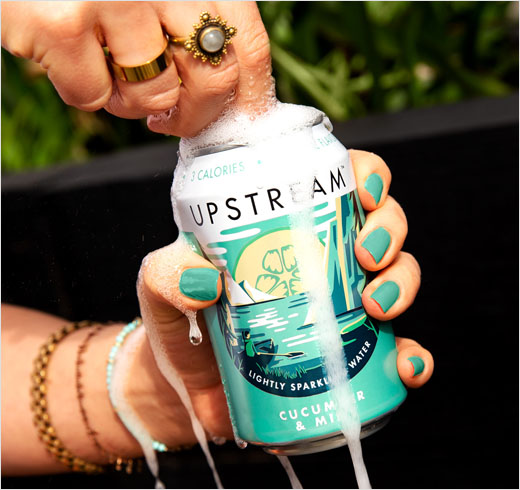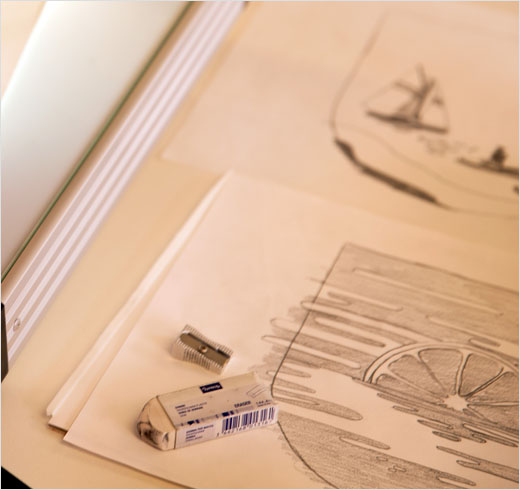 Robot Food
www.robot-food.com