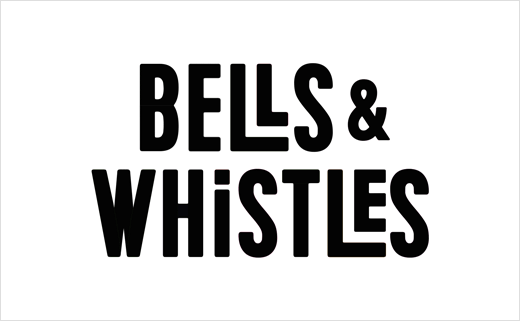 June 14, 2019
Categories:
Food
New Vegan Cake Brand 'Bells & Whistles' Gets Logo and Packaging by Robot Food
Robot Food has designed the logo and packaging for a new range of free-from cake slices from family bakers, Bells of Lazonby.
Established over 70 years ago in 1946, the Cumbria-headquartered business claims to have not only been the first purpose built free-from bakery in the UK but also the first to have supplied own label brands with free-from treats.
When it recently decided to launch its own range of cake slices, company bosses turned to Leeds-based agency Robot Food to help create the look for the new sub-brand.
Natalie Redford, brand planner and copywriter at Robot Food explains the brand strategy: "After meeting the Bells of Lazonby team, what really resonated with us was the knowledge and passion that's packed into the products, so it seemed silly to focus on what's left out. Aimed at a generation that's increasingly conscious of what it consumes, we didn't want to create another worthy brand that doesn't deliver on taste. We positioned Bells & Whistles as experts of the extraordinary, with buckets of personality all bursting from this sensational slice."
"From the get-go, we knew that this brand had to live on Instagram, it needed to be too good not to share so, the ideation went way beyond packaging," continues Redford. "Small but mighty, the unexpected indulgence of these slices permeates the brand at every touchpoint. We built layers on layers of too good to be true-ness into an expressive world of flavour that balances the expertise and creativity of the people behind it. The black and white packs have a clean confidence that break free from category norms and act as a canvas to explore the layered characteristics of each product."
Three flavours, Ginger & Apricot, Berry & Cashew, and Nut Truffle, in both four and two packs, have already launched this week in UK Sainsbury's stores.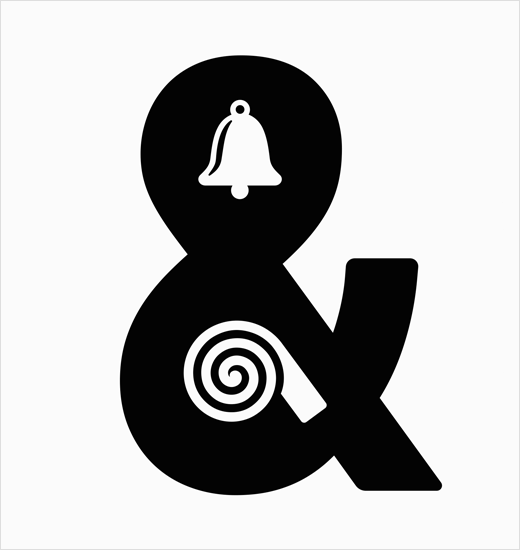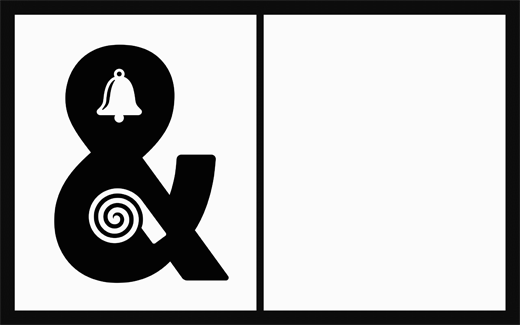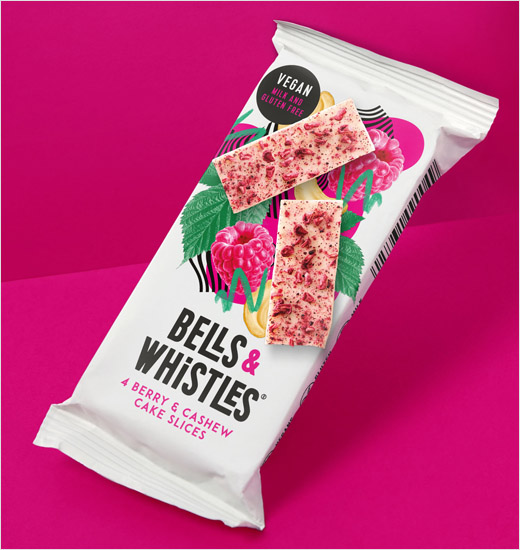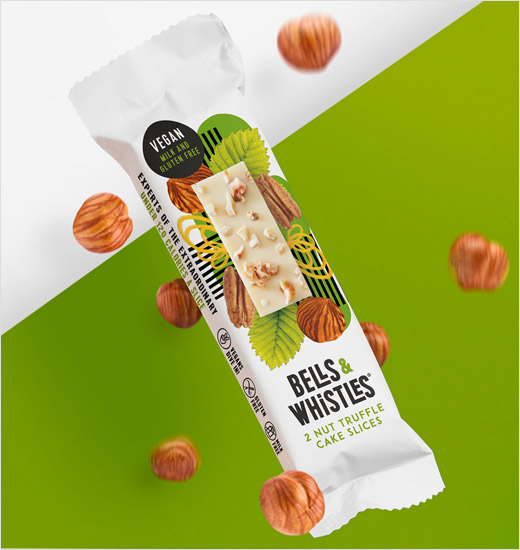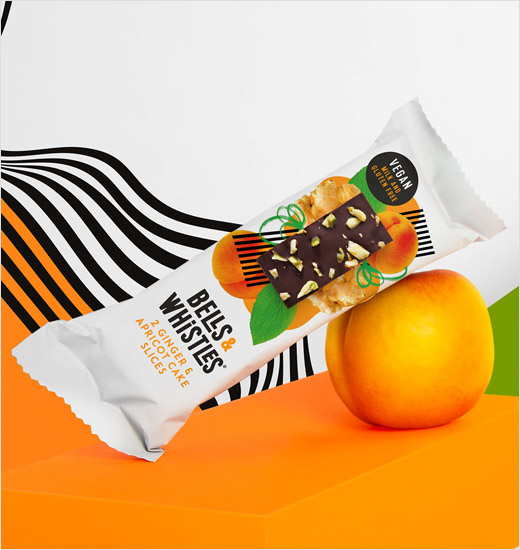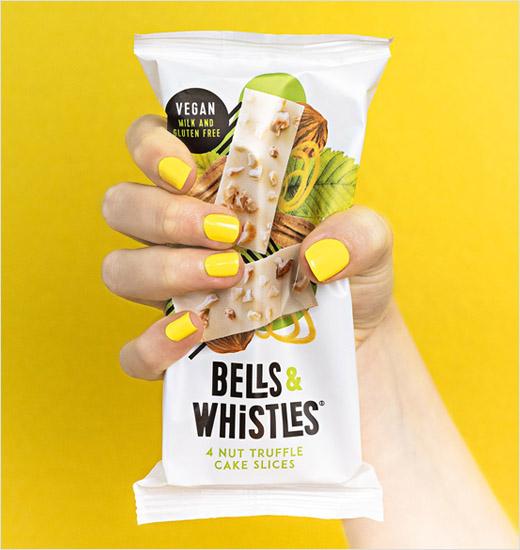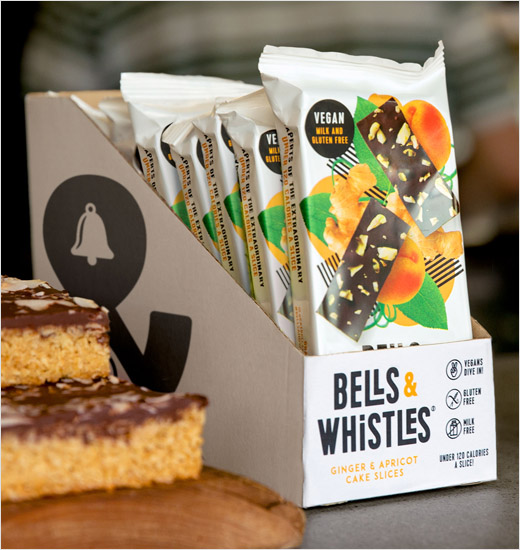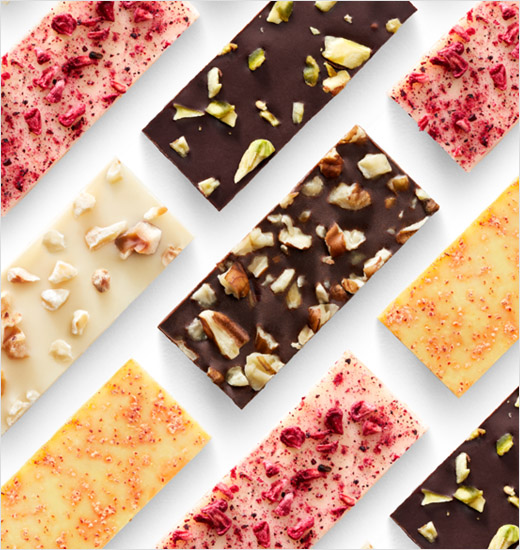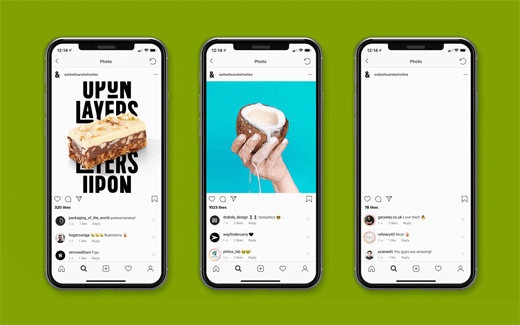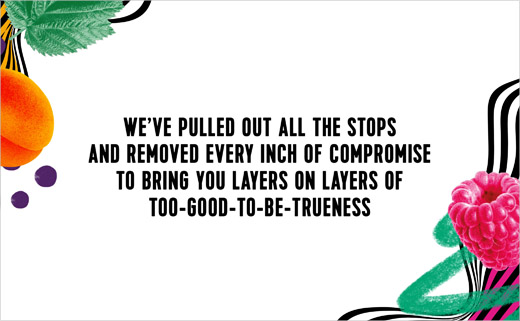 Robot Food
www.robot-food.com