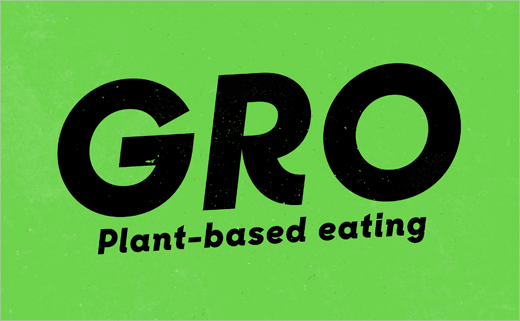 January 14, 2020
Categories:
Food
Robot Food Creates New Vegan Brand 'GRO' for Co-op
Leeds-based branding agency Robot Food has created the logo and branding for Co-op's new plant-based food range.
Aiming to take a bite out of the £1bn vegan market, the British retailer's new "GRO" brand is reportedly the largest ever vegan product rollout by a supermarket.
Robot Food was tasked with developing the new offering's strategy, identity, name, tone of voice and packaging designs.
"We wanted to signal the shifting attitude towards plant-based food and its appetite appeal. Inspiration came from the digital graphic style of contemporary food delivery services, as well as pop ups and street food. This led to a bold and vibrant creative direction that felt fresh, foodie and really confident. Our celebratory tone of voice brings this to life verbally as well, using expressive language to champion ingredients, flavours and textures," explains Julia Allan, senior designer at Robot Food.
She continues, "Such an extensive range of various products and formats across multiple locations in store meant convenience and stand-out was key. GRO's distinct identity and architecture not only makes the range easy to shop but creates a strong visual impact. Whether it's a singular product or a dedicated merchandised area – you can't miss it."
The new range is being stocked in 2,000 Co-op stores as well as 4,000 independent retailers through Co-op's wholesale operation, NISA.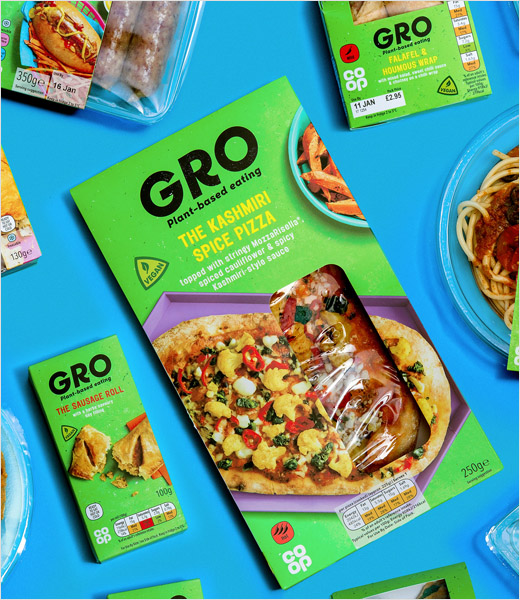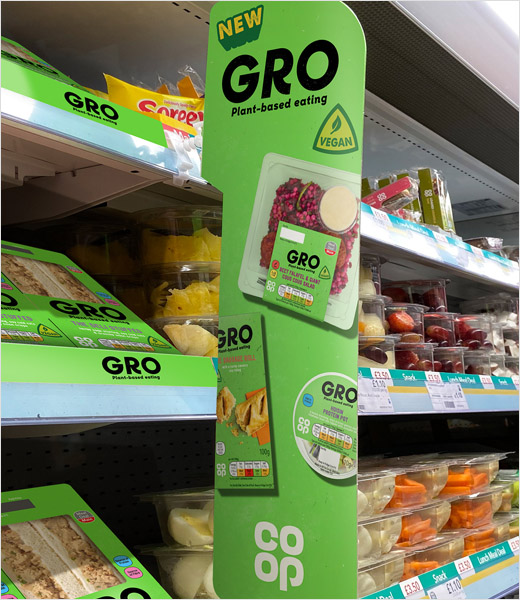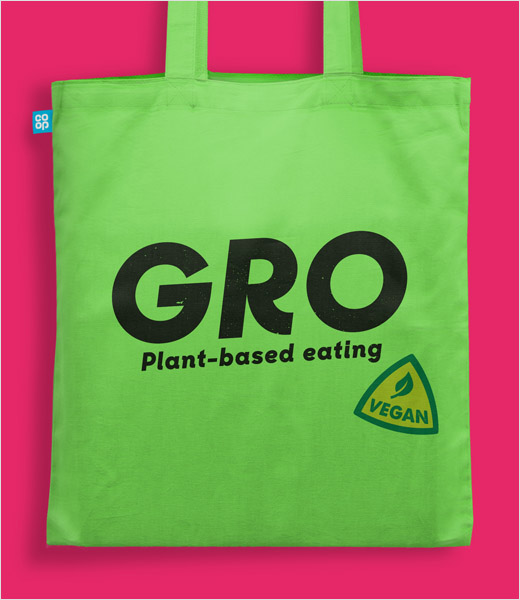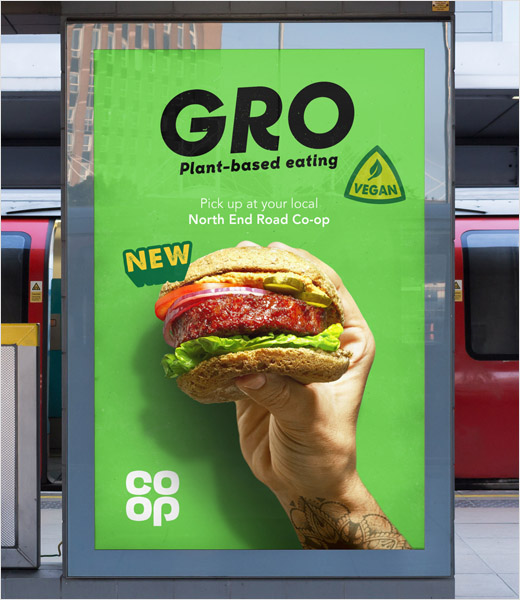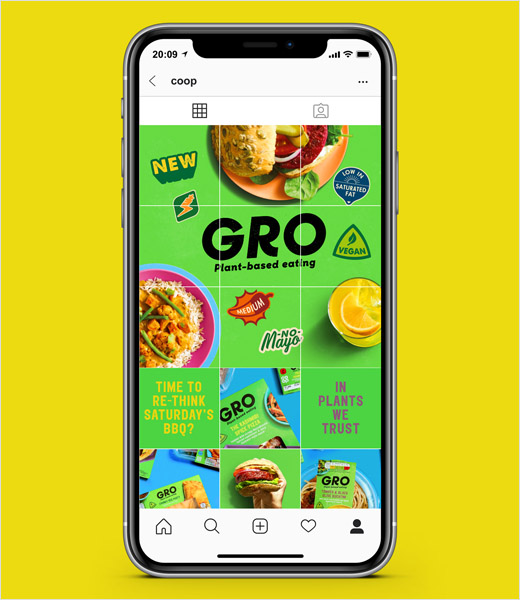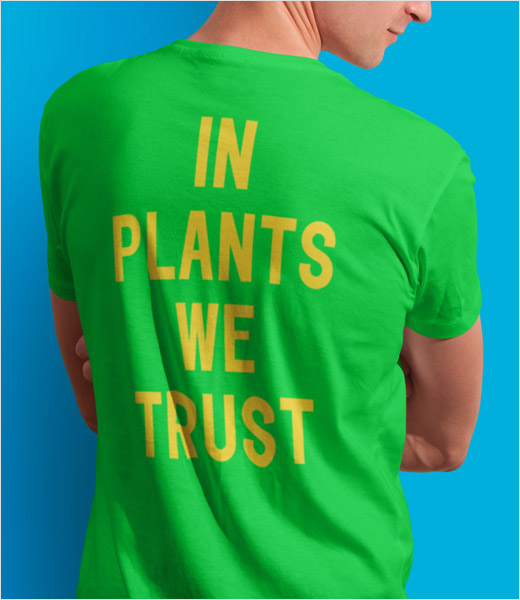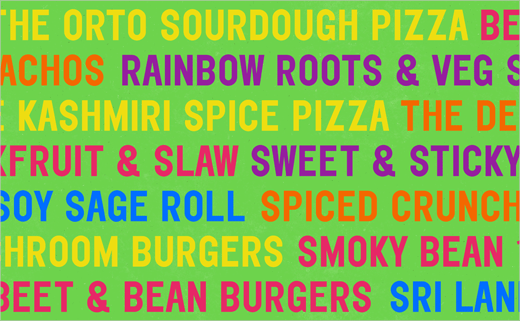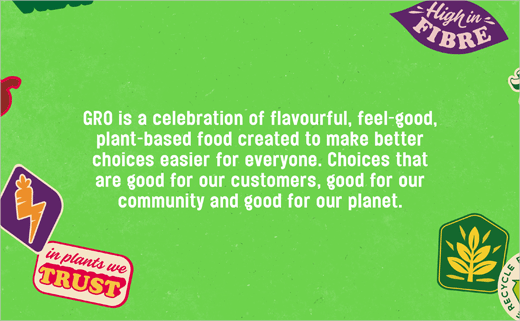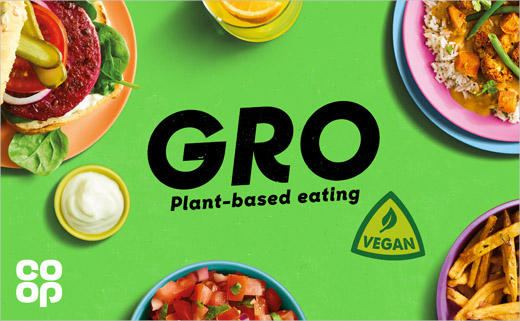 Robot Food
www.robot-food.com