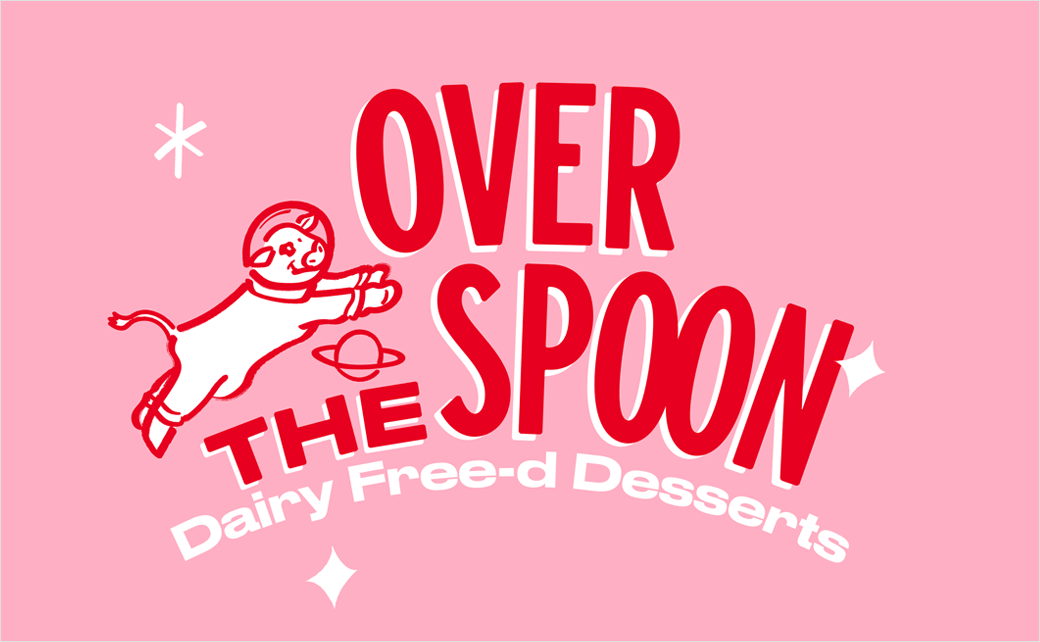 July 8, 2021
Categories:
Food
Robot Food Rebrands Freaks of Nature to 'Over The Spoon'
British free-from pudding brand Freaks of Nature has re-launched as "Over The Spoon", with the new look created by Robot Food.
Originally launched in 2017 by Cardium Products as the UK's only dedicated manufacturer of free-from puddings, Freaks of Nature was created in response to the growing opportunity in the plant-based and free-from space.
In the years since, plant-based has become increasingly mainstream. But under the label Freaks of Nature, the dessert brand found itself stuck in the minority free-from section of supermarkets, catering to specific dietary needs rather than a growing broader lifestyle.
"Following over three years in market and a substantial amount of investment in the existing brand, the biggest challenge for us was acknowledging that we needed to re-invent ourselves to optimise our appeal to this fast changing consumer landscape," explains Over The Spoon's managing director, Tim Wild.
The transformation from Freaks of Nature to Over The Spoon therefore started with a complete overhaul of the brand positioning to attract the mainstream consumer.
"Plant-based works for sausages but seemed to jar with what people expect from a dessert. And when we looked at the growth in demand in the adjacent non-dairy milk category, it became clear to us that 'dairy-free' was a stronger starting point," comments Robot Food's founder and executive creative director, Simon Forster.
Adding: "The 'dairy-free' position led to the idea of freeing dairy. What would Daisy the cow be doing if she wasn't being milked all day?"
This concept ultimately led Robot Food to create the new brand name "Over The Spoon" and to craft the leading pack call-out: "Dairy Free-d".
"Through cheerful colours, modern typography, and an accessible, up-beat tone of voice, Over The Spoon invites consumers into a fun brand world with strong underlying cause-driven implications around sustainability and animal welfare," says the design team at Robot Food.
On-pack the identity, illustrated in-house by Robot Food junior designer Ryley Devine, changes from product to product, depicting Daisy the cow "ticking off her bucket list".
"The brand is now what you want from an everyday treat," asserts Forster. "It's bright and fun, but also showcases appetising product photography, missing from the previous brand, so you know exactly what you're getting."
Over The Spoon products have already reached stores, with the refreshed branding featuring across all physical and digital touchpoints.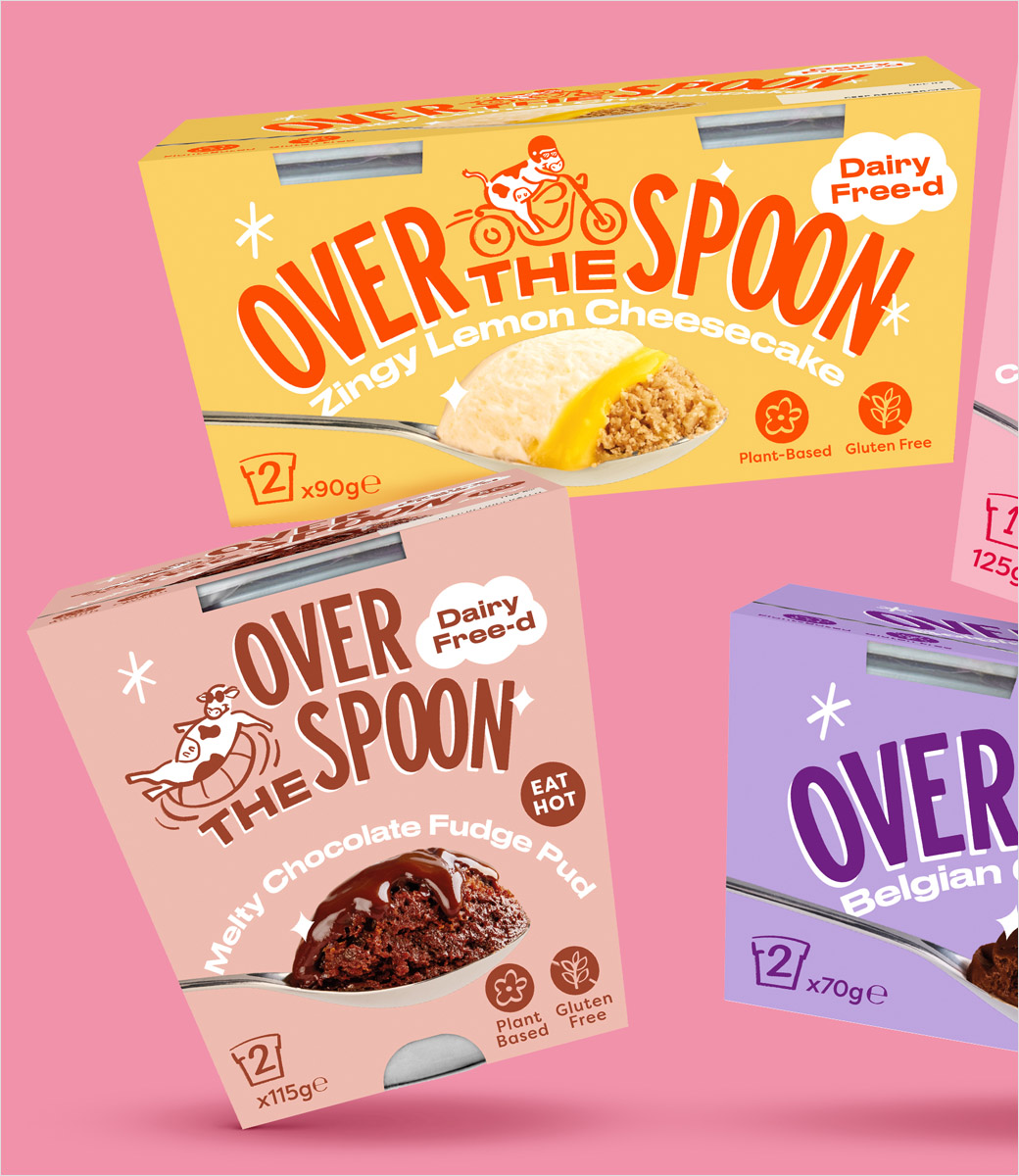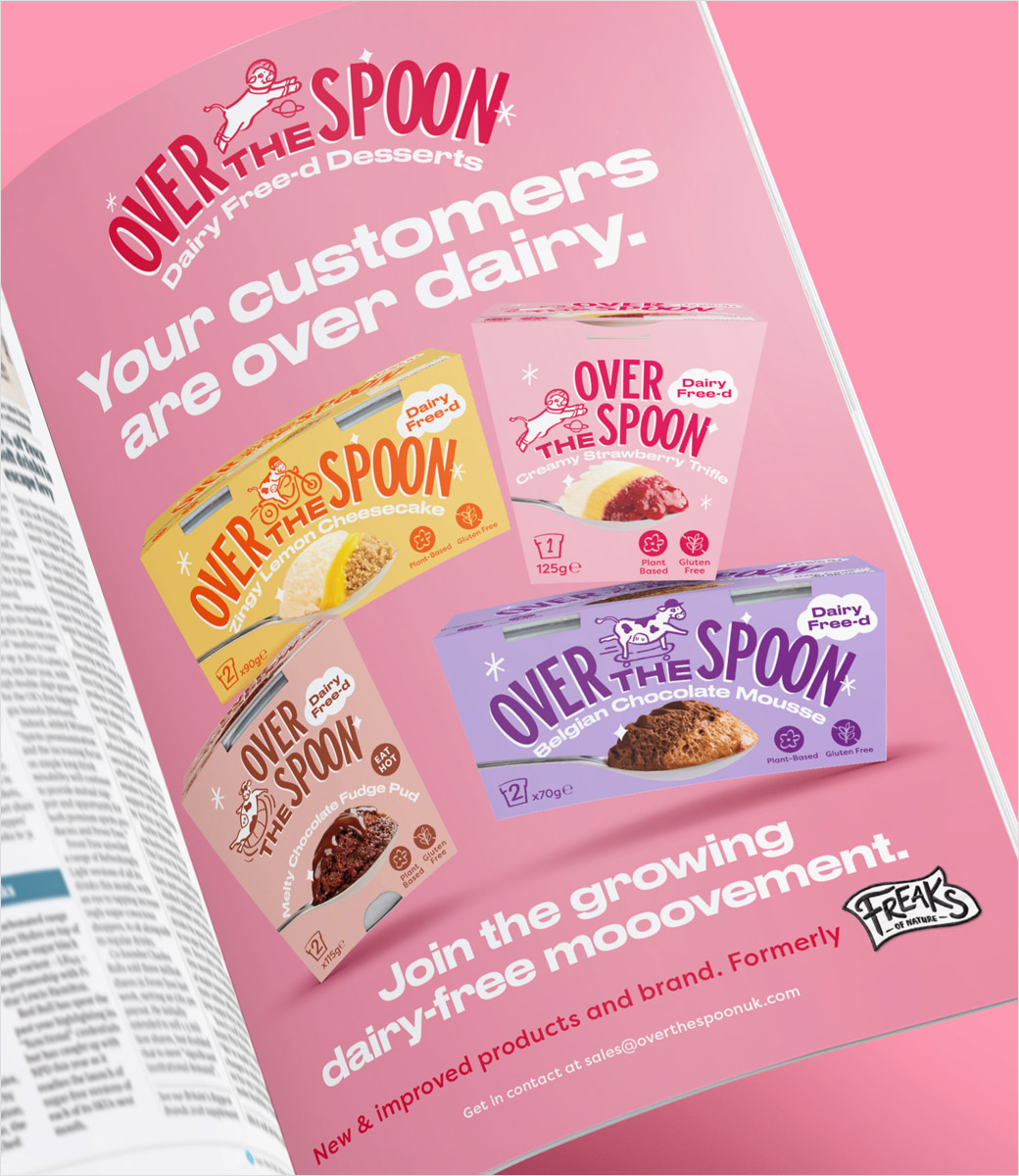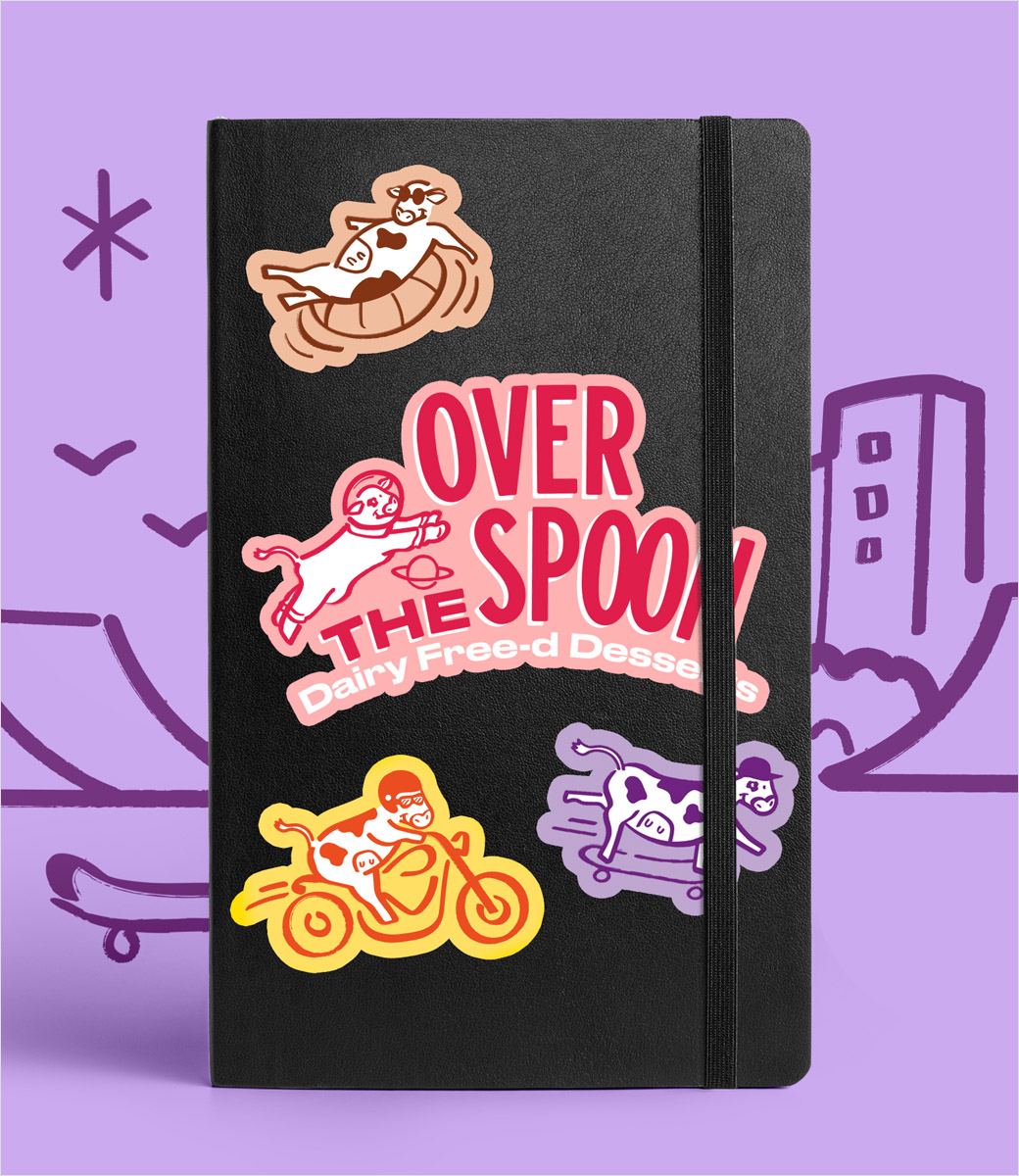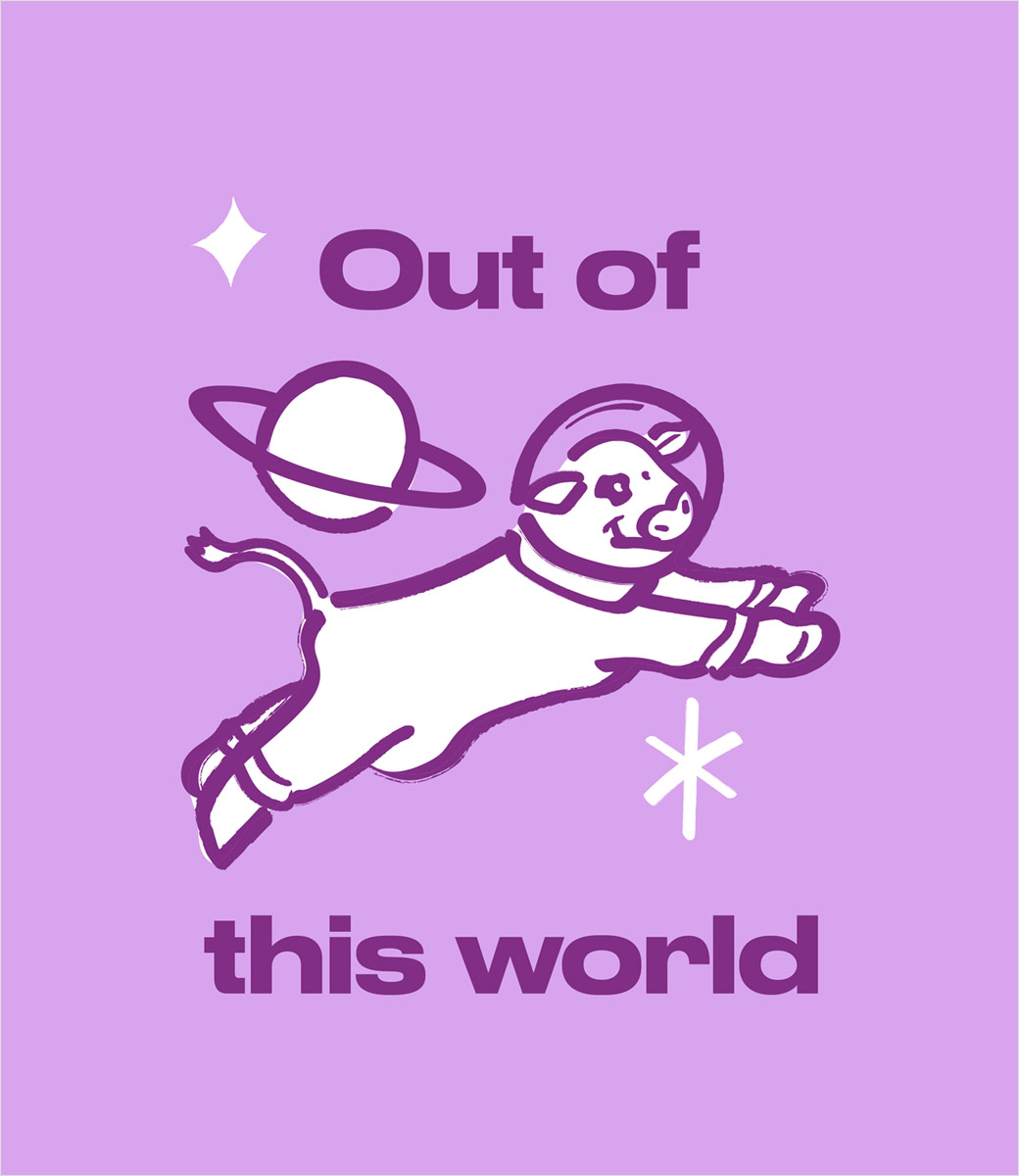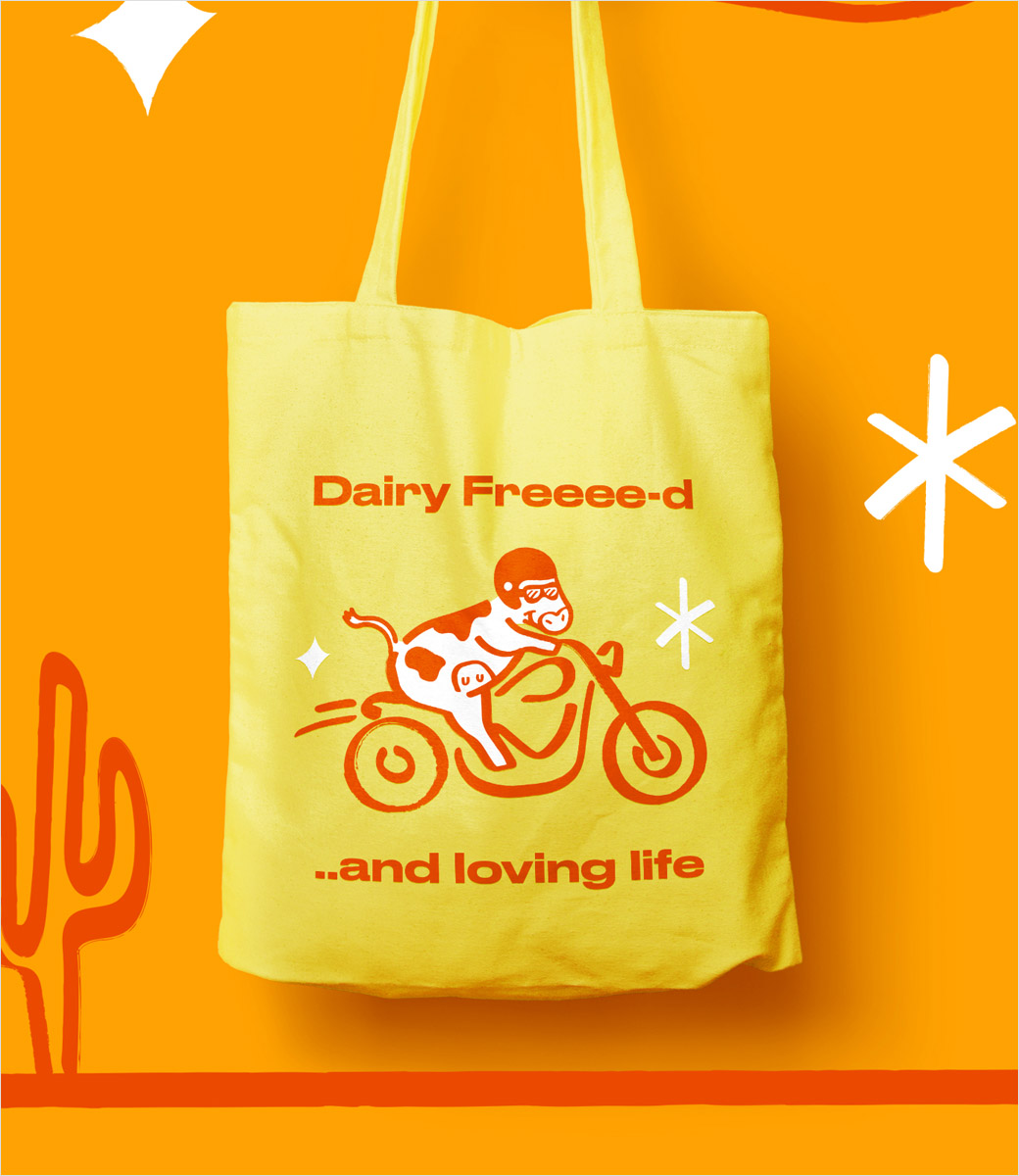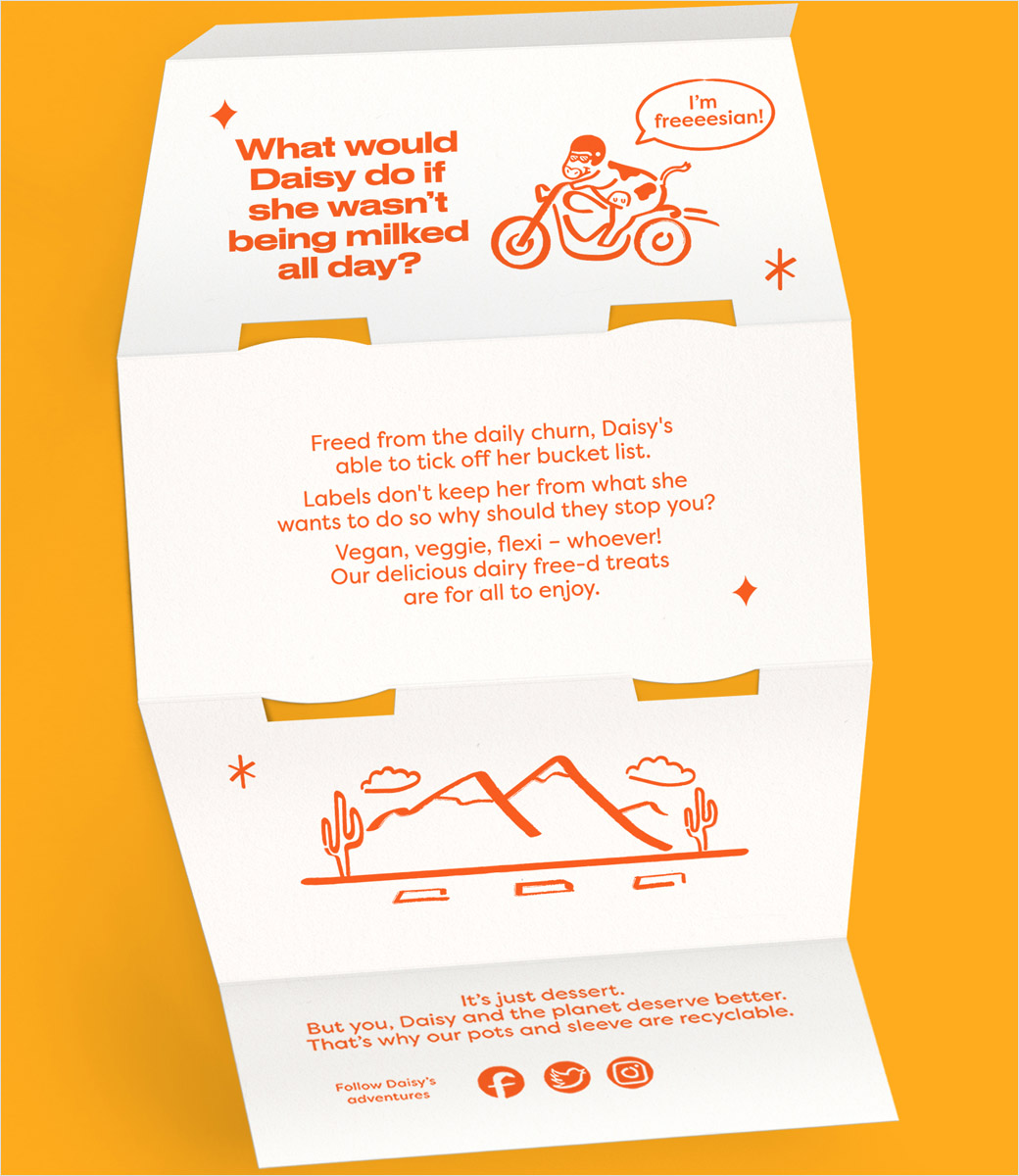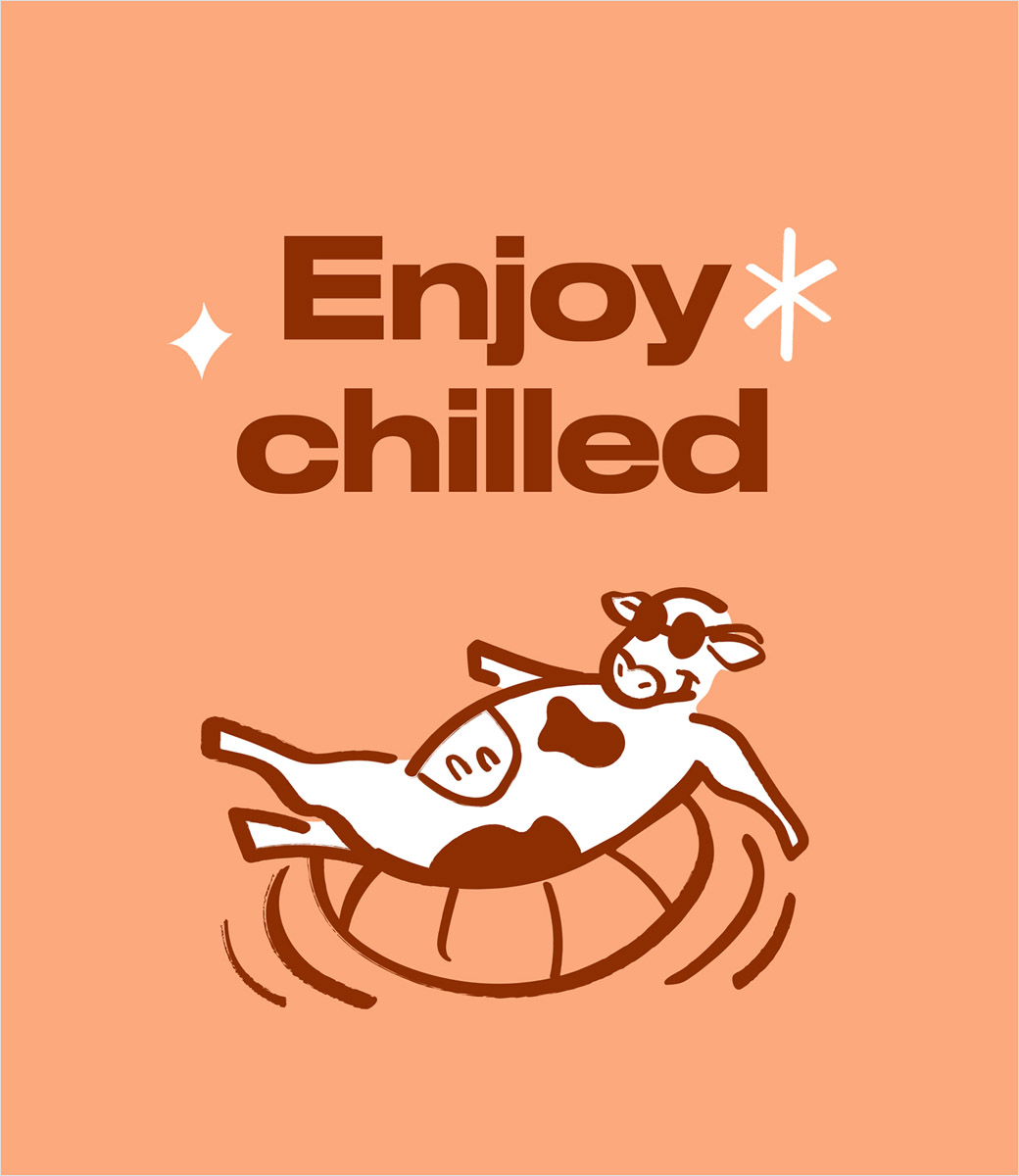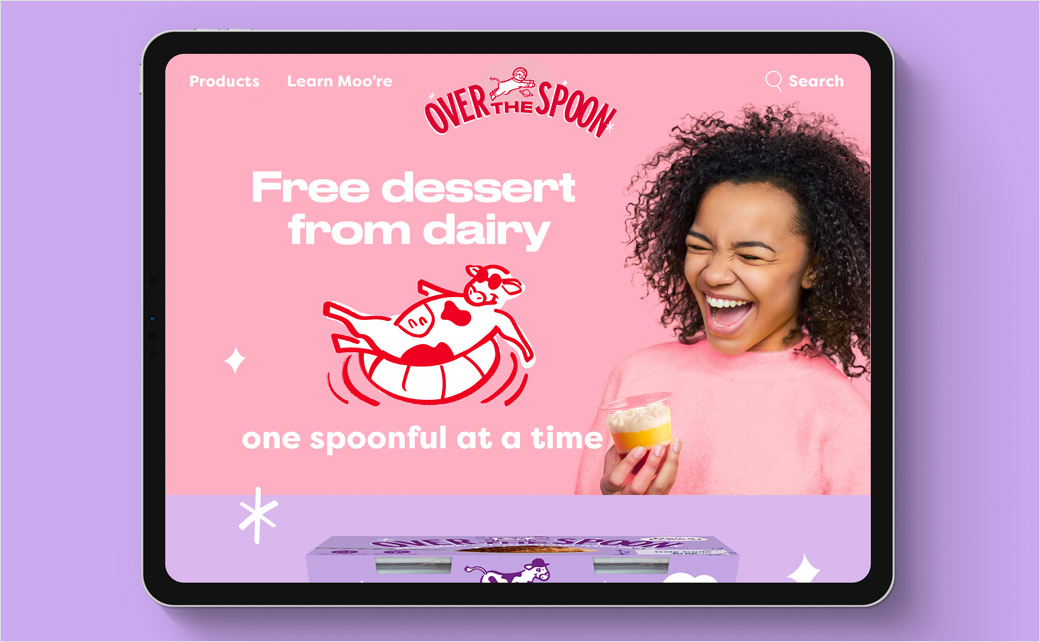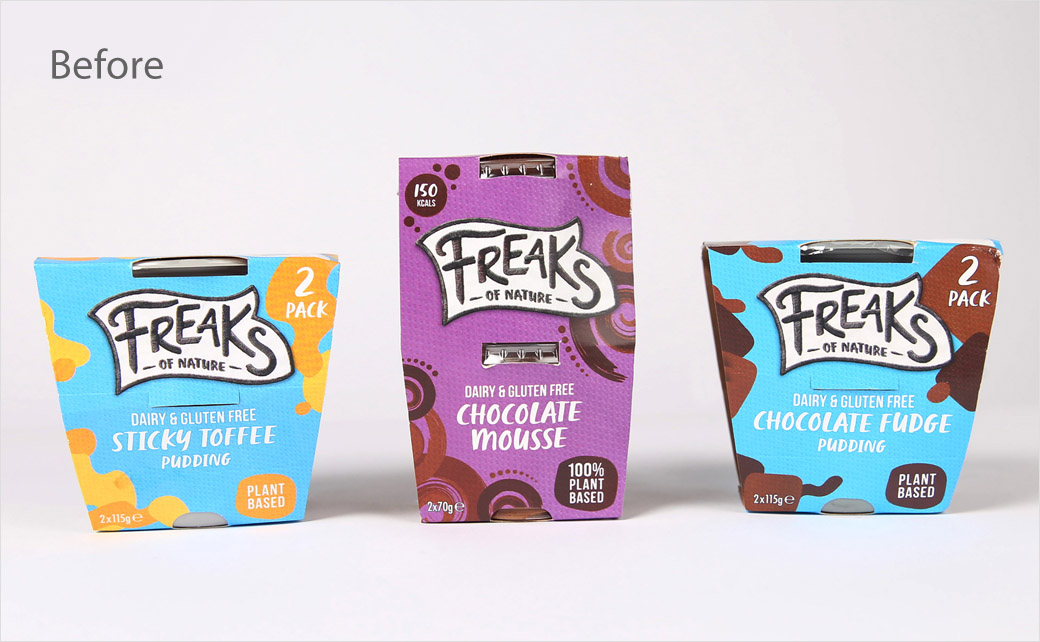 Robot Food
www.robot-food.com