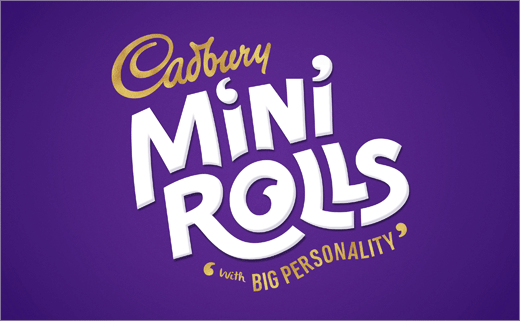 May 18, 2015
Categories:
Food
Robot Food Unveils New Look for Cadbury Mini Rolls
Cadbury Mini Rolls are said to be the original Mini Roll and have been featured on supermarket shelves since 1962.
However, dozens of copycat brands have jumped on the success of the vanilla crème-centred Cadbury Mini Rolls and followed with their own variants.
Premier Foods say they wanted to make Cadbury Mini Rolls more impactful on shelf, making it more modern, relevant and in keeping with the master brand of Cadbury confectionery.
To help deliver this, Premier Foods assigned the project to Leeds-based design agency Robot Food to bring their expertise on making this step change re-design for the brand.
Robot Food completely overhauled the visual identity and on pack hierarchy to hero the Mini Rolls themselves.
"By taking advantage of the speech mark shape created by the swirled crème filling, the new identity is as bold and fun as the product offering itself. Oozing with character and cheeky tone of voice, Robot Food created the positioning 'with BIG personality' to modernise Cadbury Mini Rolls and have a clear advantage over of the own-label offerings," explain the deisgners.
This new pack design is also fits in with the current "Joy" positioning that the parent brand Cadbury hold.
On pack communication has been ramped up with a series of tongue in cheek slogans that are intended to give each flavour literal shelf shout. In keeping with the big personality proposition, each individual Mini Roll has a fun message on the outer wrapper.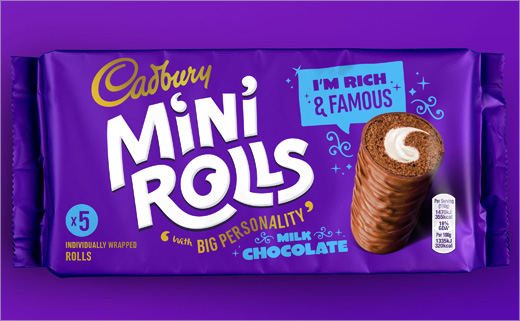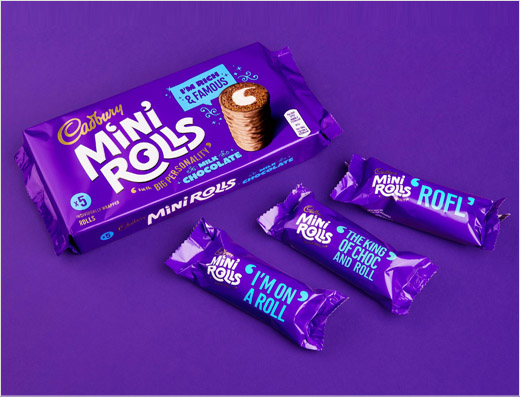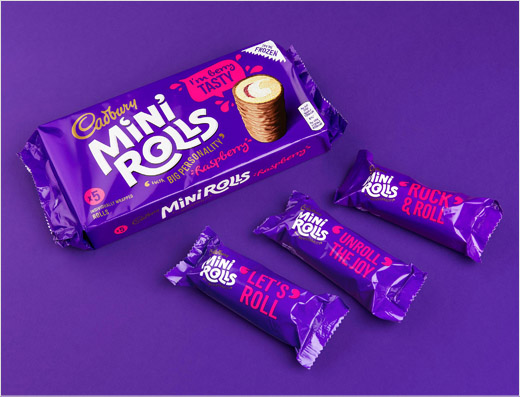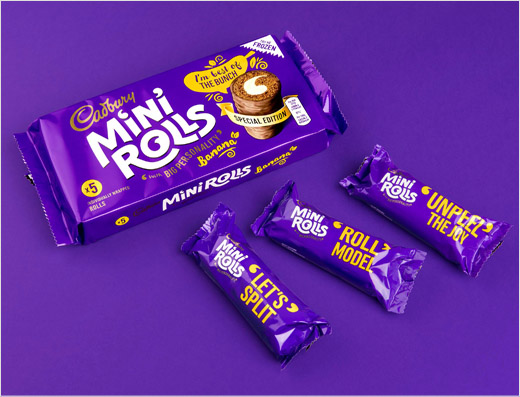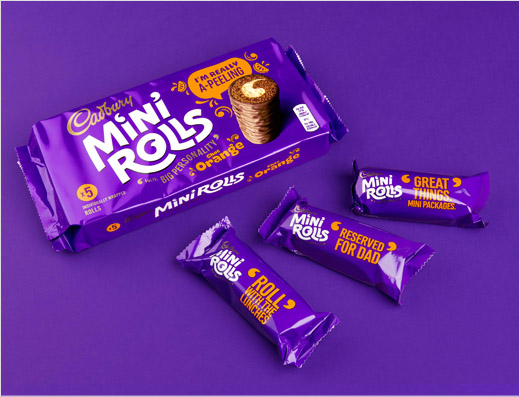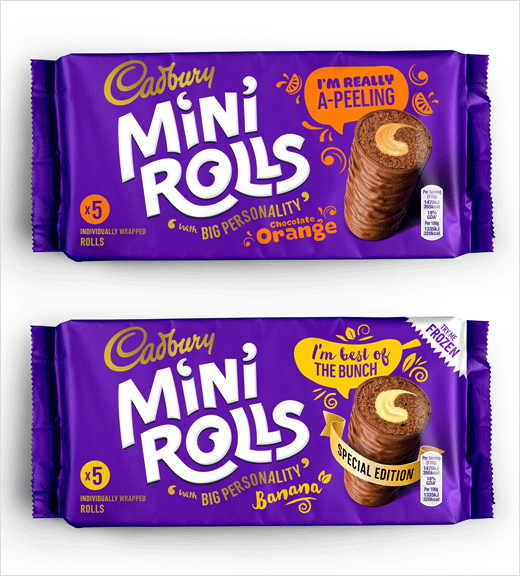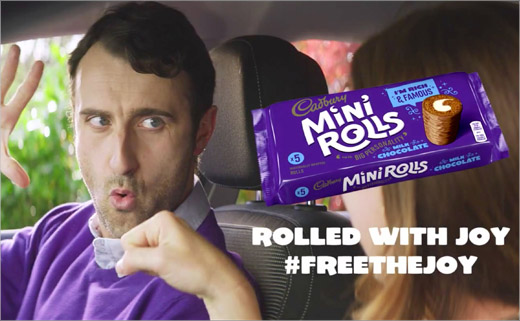 Robot Food
www.robot-food.com