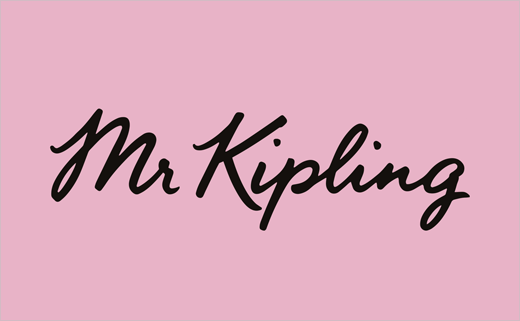 October 15, 2018
Categories:
Food
Mr Kipling Gets Redesigned by Robot Food
Leeds-based branding agency Robot Food has tweaked the logo and packaging for cake manufacturer, Mr Kipling.
Although a household name in the UK as a result of its famous "exceedingly good cakes" television adverts, Mr Kipling is relatively unknown internationally.
"It was clear there was a great opportunity in both the US and Australia for Mr Kipling to provide a sophisticated, high-quality packaged cake, but entering as a challenger brand, Mr Kipling would need a bold new presence to compete," explains Kimberley Tonge, a senior brand manager at Premier Foods – the British company that owns the Mr Kipling trademark.
With no strong existing equity in the international market, the team at Robot Food says it was therefore able to "reinvent" Mr Kipling with a design that is "exciting and premium".
"We found most popular US products were actually pre-packed with super long shelf lives, but Australian consumers almost always preferred 'just baked'. 'Fresh quality' was our common ground to work from and key to communicate," says Martin Widdowfield, creative director at Robot Food. "We drew inspiration from European patisseries and chose bright pastels for a fresh, contemporary aesthetic over stronger bold colours that risked feeling artificial."
The refreshed Mr Kipling wordmark, which is now released from its crest, is also positioned front and centre on pack while "straight-talking" language aims to add "younger confidence" to the brand.
Somewhat controversially, the team also chosen to replace the famous "exceedingly good cakes" strapline with a completely new one, namely, "Make every day delicious".
However, both the revised logo and packaging are set to be only used for the international market and not in the UK; the latter will retain the existing design created by branding consultancy Coley Porter Bell.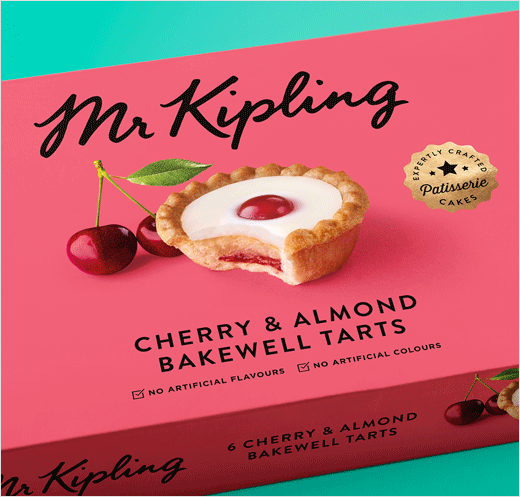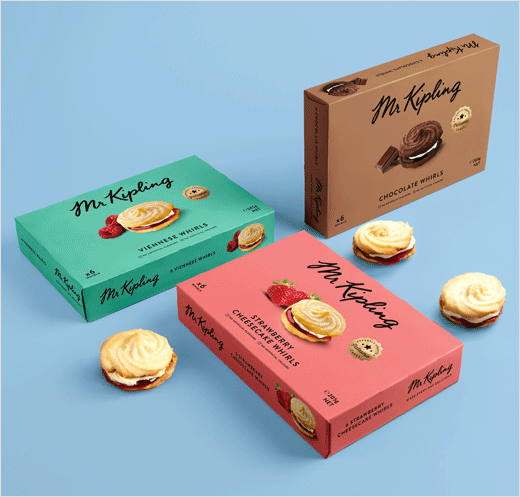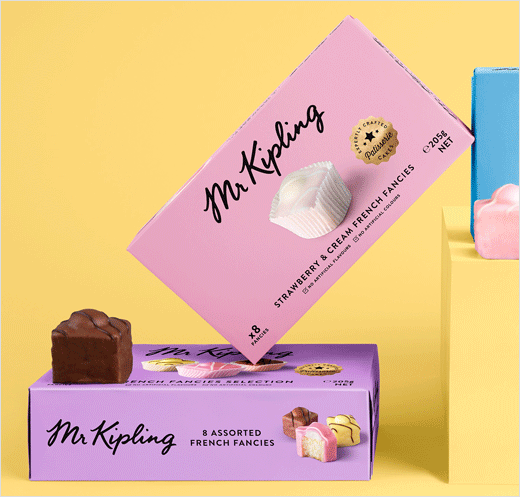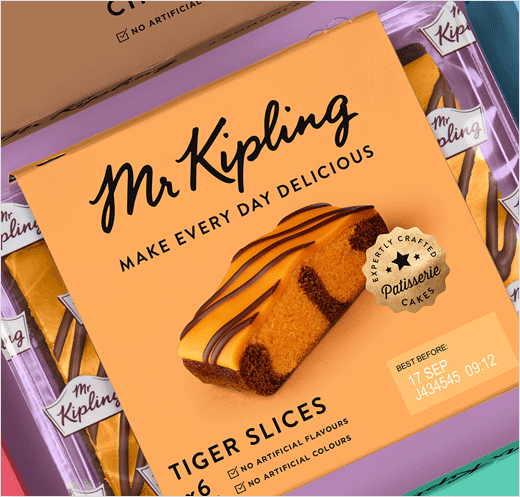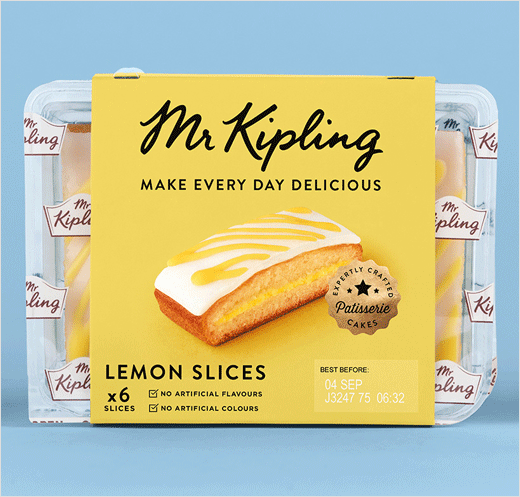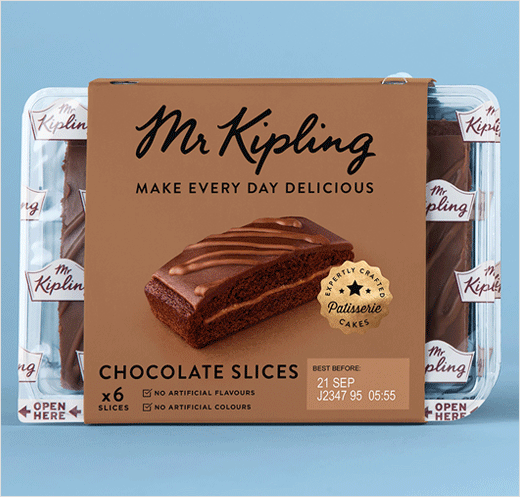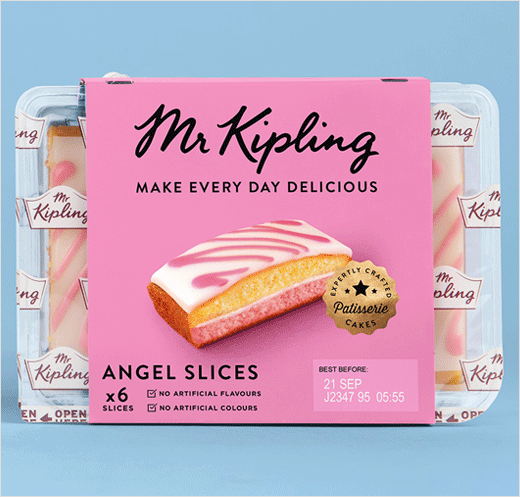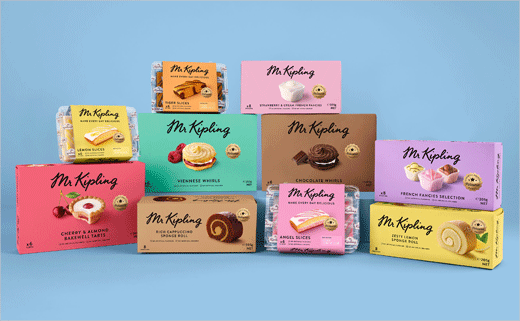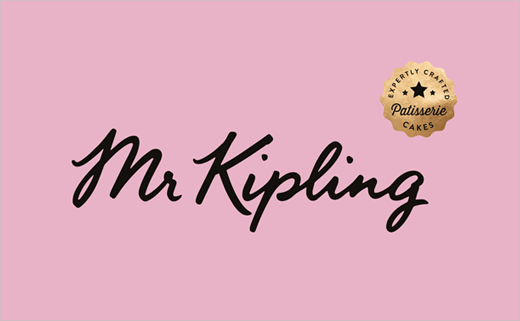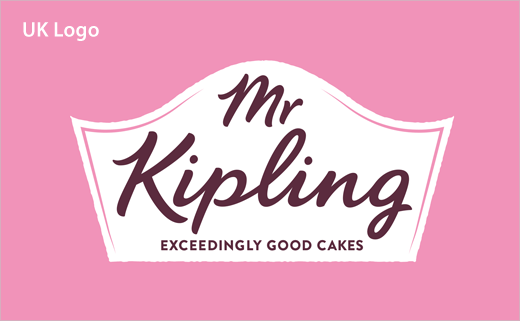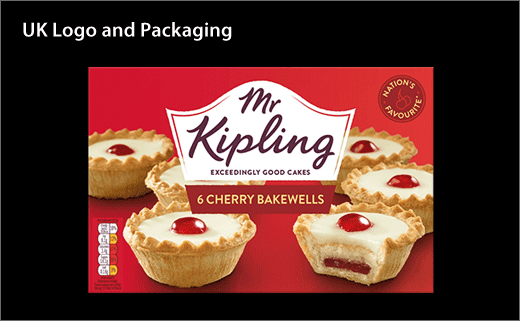 Robot Food
www.robot-food.com