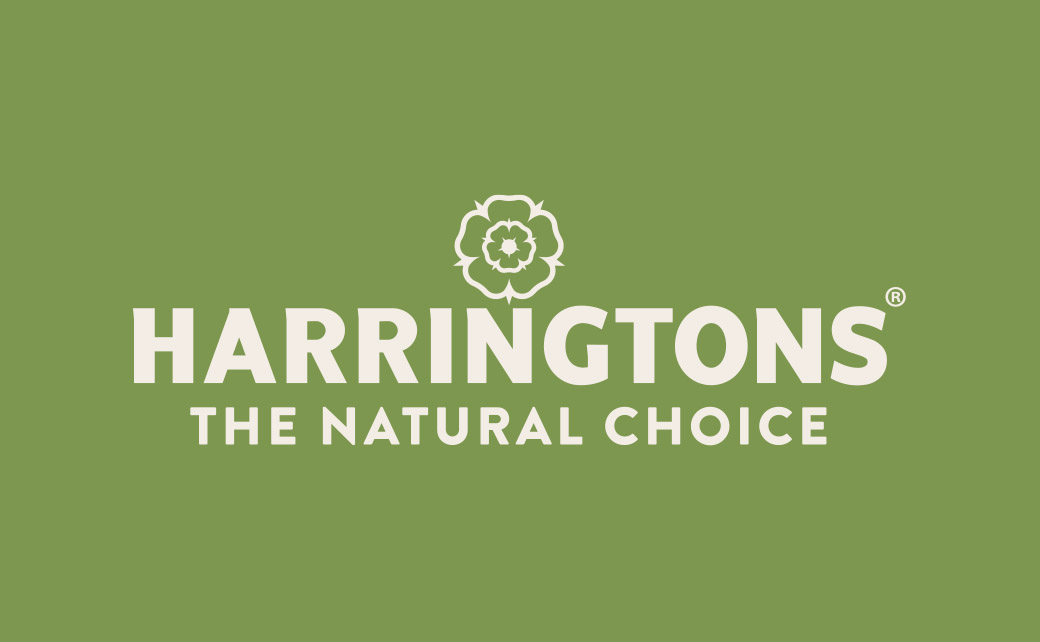 January 12, 2023
Categories:
Other
Harringtons Pet Food Unveils New Logo and Packaging by Robot Food
Robot Food has rebranded Harringtons pet food, updating the brand's logo and packaging design.
The new look encompasses wet and dry food and treats for both dogs and cats.
"Harringtons was the most overtly natural product in the category in mainstream retail, but the boom in dog ownership has meant that the consumer landscape has changed and Harringtons wanted to make sure they remain ahead of the competition," says Jess Cook, Robot Food client director.
"It needed to evolve with customers' needs, finding relevancy with the new audience of pet owners with more of an emotional hook. They'd relied on trading on quality and price, but that only scratched the surface of the brand – we needed more for people to connect with."
Robot Food's design team says it tried to eradicate what was perceived as a lack of clarity across the brand's numerous products and sub-brands, in an effort to create "a stronger, more unified look".
"It was all about real food, real choice, and real pets, because previously it had been a bit disconnected," explains Cook. "In terms of the design, everything was about clarity and impact – we had to look at how we unified the full portfolio of products so that the brand appeared stronger."
One problem was the height of the former packs that resulted in them often being folded over on shelves, thereby making the brand name difficult to see.
With the new design, the tweaked logo sits lower down the pack, below a 'horizon of grass' that features across dog and cat products.
"These are relatively simple design updates, but they were essential to create a much prouder, more united brand, with greater impact on-shelf," comments Simon Forster, Robot Food founder and executive creative director.
Additional details include new photography, art directed by Robot Food of both the pets and the products, with the animals' faces taking centre stage.
"That's what draws people in and creates a much quicker connection," reckons Forster.
The new designs have already started rolling out across stores in the UK.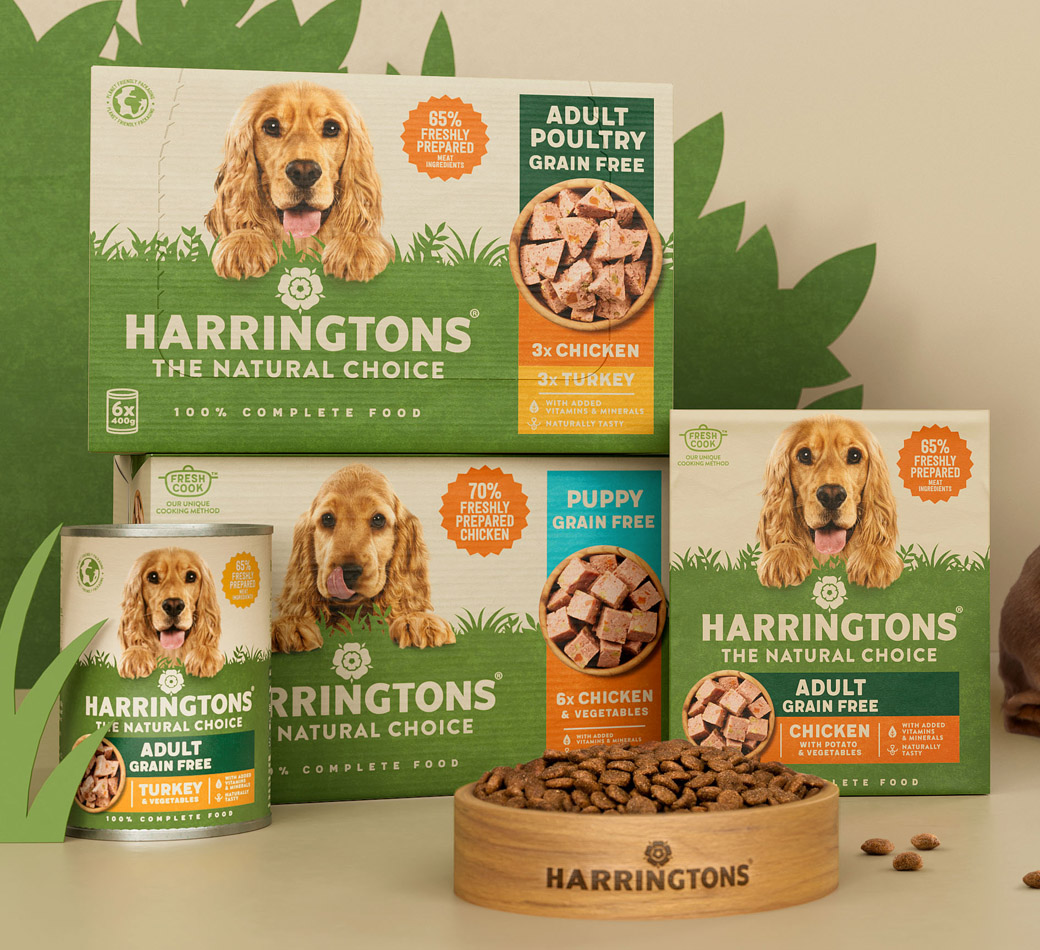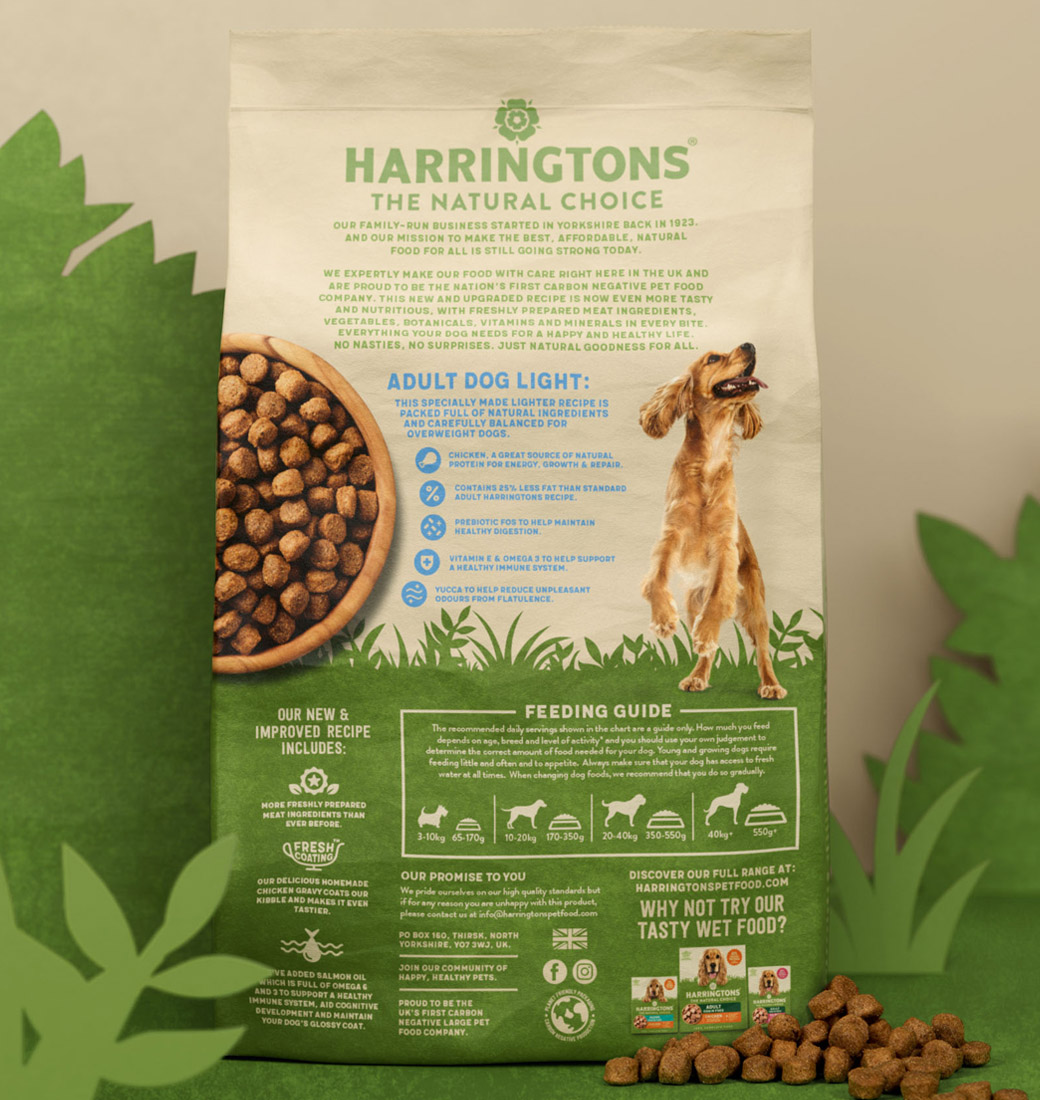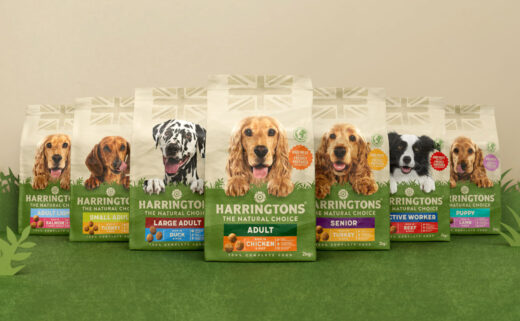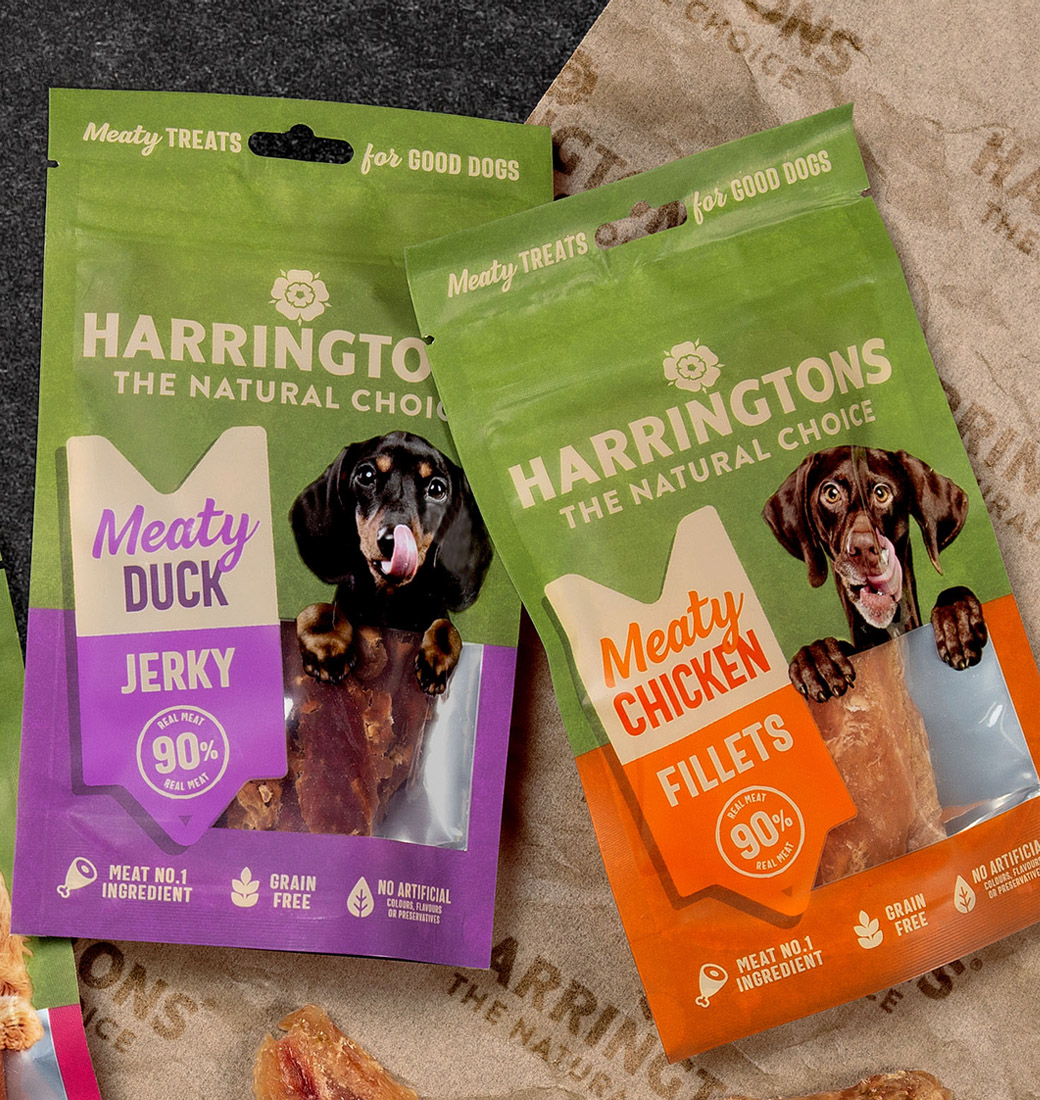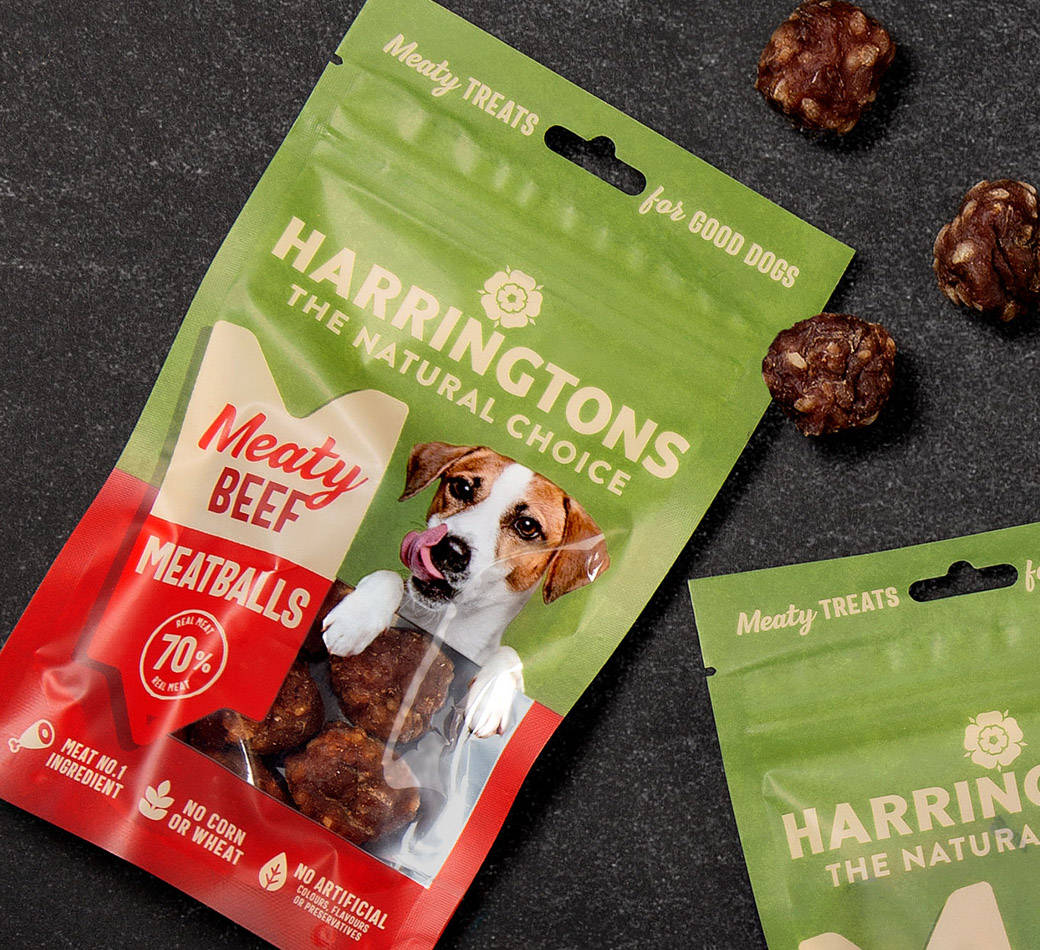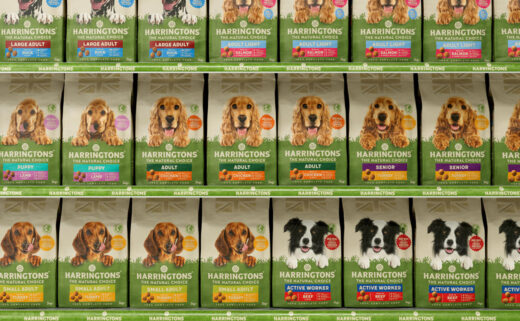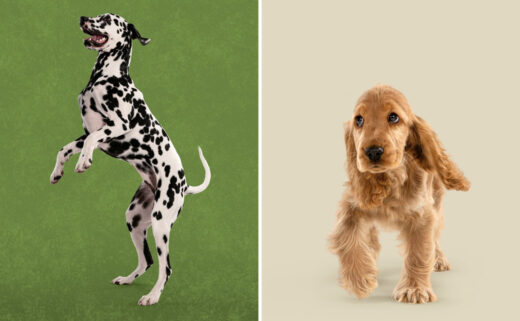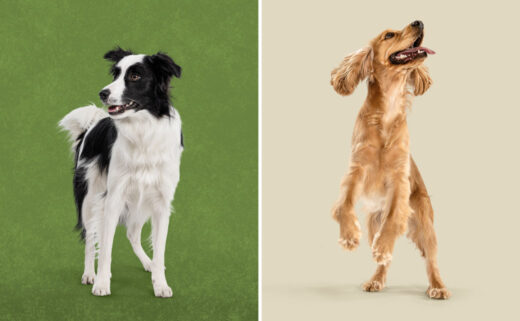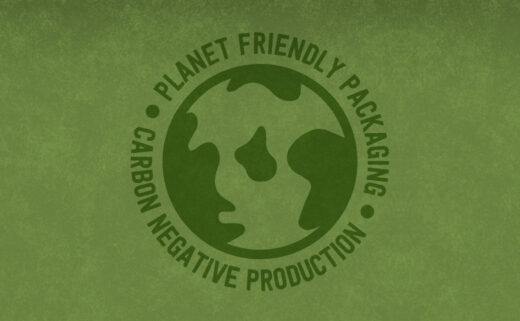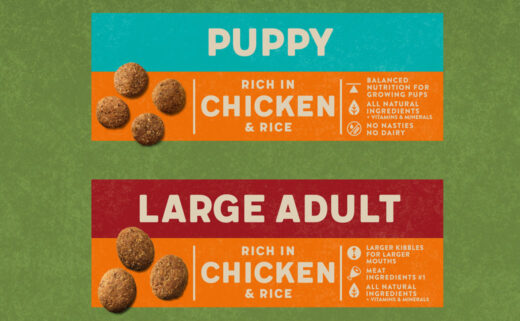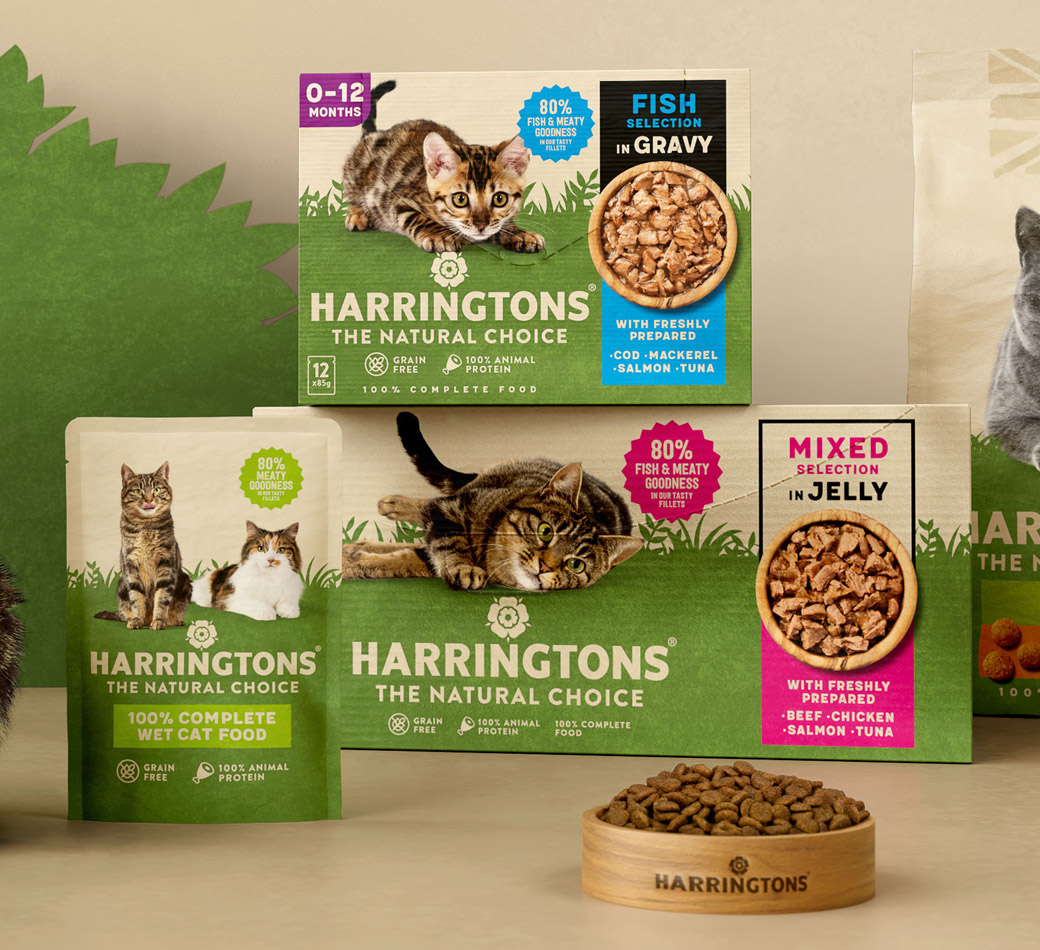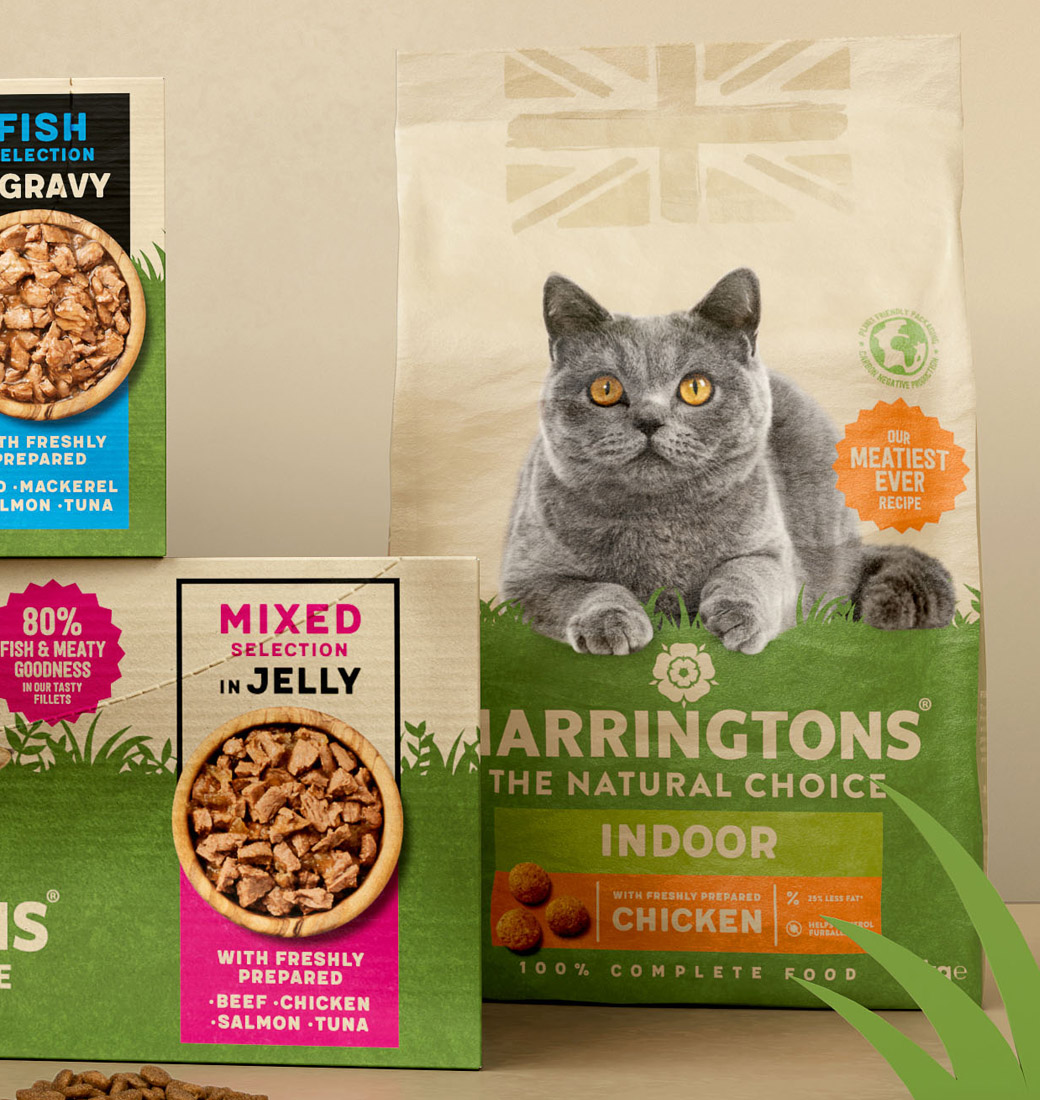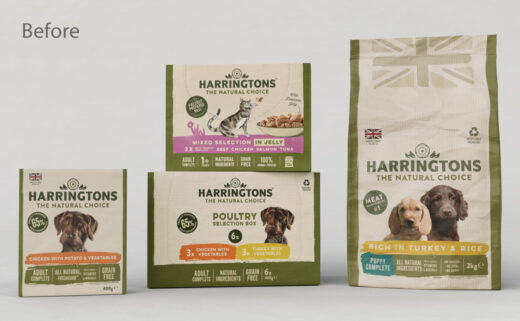 Robot Food
www.robot-food.com