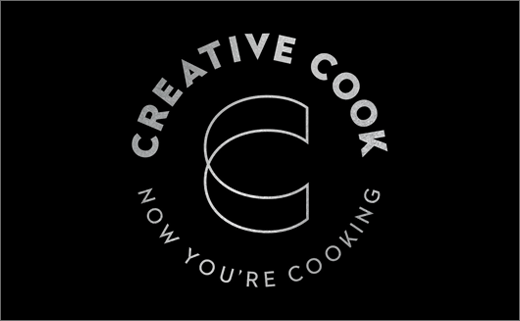 April 13, 2017
Categories:
Food
Robot Food Brands New Sauce Range for Creative Cook
British Pepper & Spice is said to be one of the UK's leading herbs and spices manufacturer.
Known for supplying own-label products to some of the nation's major retailers, the company recently decided to launch its own food range dubbed "Creative Cook".
Company bosses therefore approached Robot Food to help them position and brand their new own-label offering, with target audiences being described as aspirational and time-poor creative cooks.
After putting the category under the microscope and developing a brand platform, Robot Food subsequently came up with the 'Now you're cooking' strapline, as well as developing product names such as Creole Jambalaya Paste, Moroccan Ras El Hanout paste and Yakitori marinade among others.
For the design, matte black was chosen for its stripped-back 'professional cook' feel, while bright accent colours differentiate the products and hint at the flavours, supported by product descriptors written in a 'punchy' tone of voice. Additional details such as foils give the logo and strapline increased standout.
"By combining confident colourways, eye-catching foodie cues, and a sense of discovery and provenance, the range gives consumers the freedom to enjoy fantastic food that's easy to prepare, in a fraction of the time," says senior designer at Robot Food, Ben Brears.
Creative Cook launched late last year, exclusively to Sainsbury's.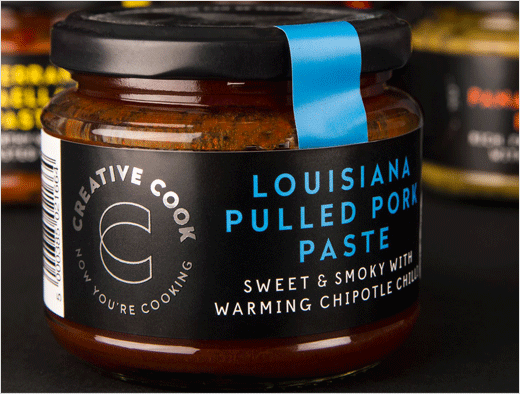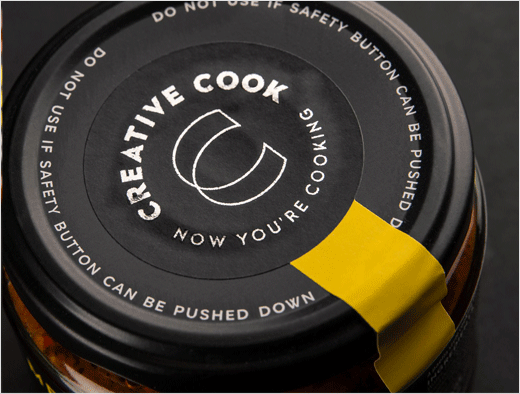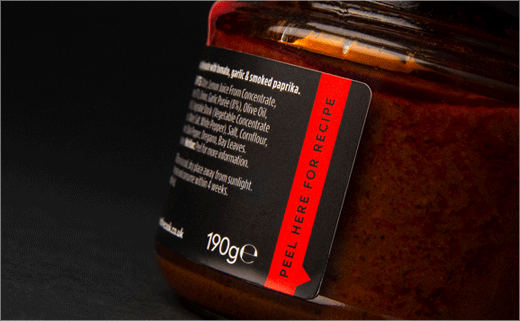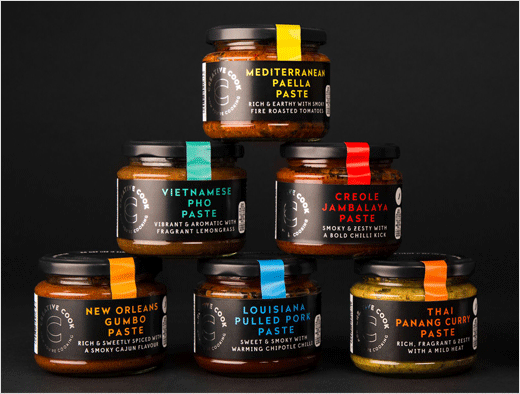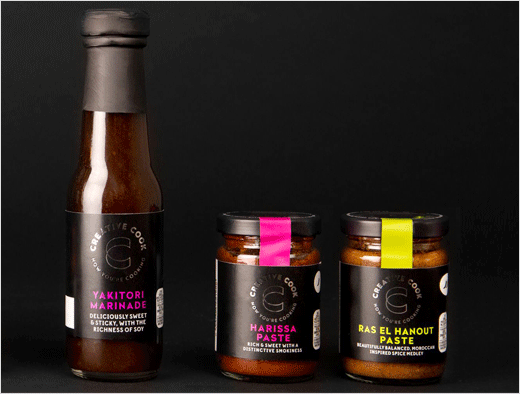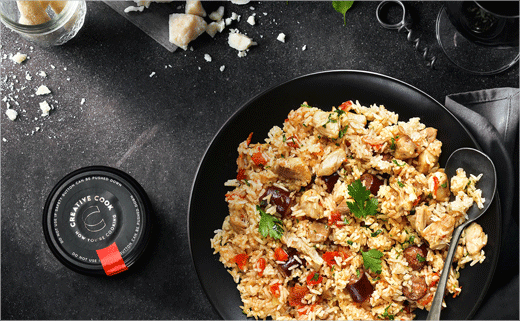 Robot Food
www.robot-food.com