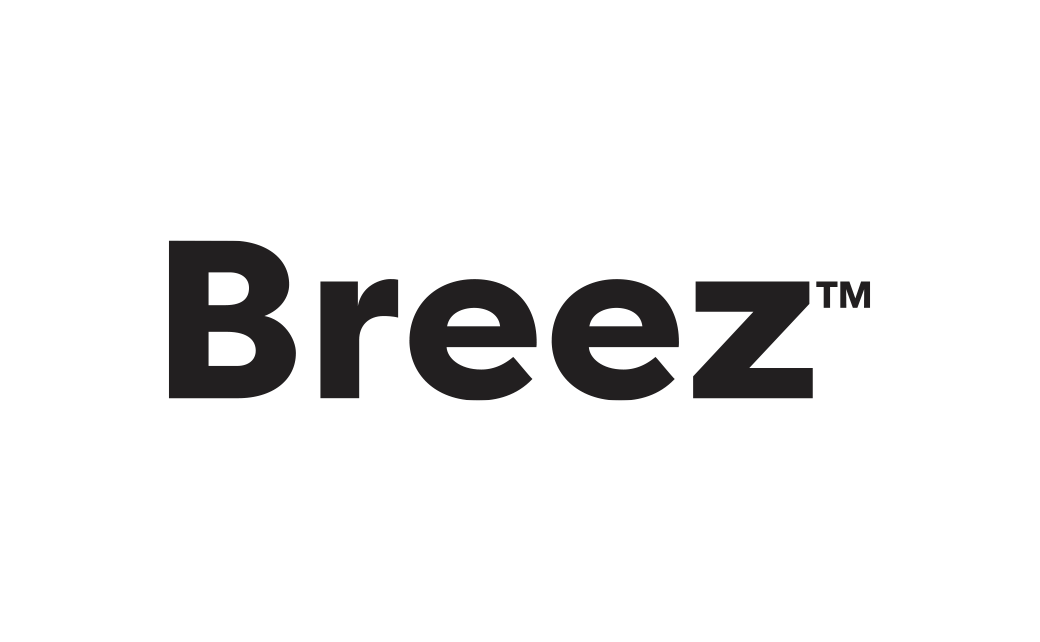 Breez Aims to 'Mainstream Weed' with New Logo and Packaging by Robot Food
Leeds-based strategic brand design agency Robot Food has refreshed the logo and packaging design for California-based cannabis brand, Breez.
Originally founded in 2015, Breez offers a range of THC and CBD-infused mints, tincture sprays, and tablets. In more recent times, with the cannabis industry starting to go mainstream as a result of changes in legislation across the USA, Breez experienced a boom in sales.
While this rapid growth made Breez the #1 cannabis pill in California, and the #1 non-gummy edible, it also resulted in the company facing a branding challenge, especially with the emergence of rival brands.
"These changes excelled at market, but the expansions have been ad-hoc and rushed," says Anna Walters, CMO at Breez. "As a result, the design and brand identity had grown a bit feral."
Robot Food was subsequently tasked with helping Breez transition into a full-on global brand, including opening up its wholesale-only model to direct-to-consumer sales, and expanding both in North America and around the world.
"Robot Food's strategic and design work centred on positioning Breez as a functional and utilitarian lifestyle product – an essential ritual in daily routine – by empowering everyone to unlock the benefits of cannabis from an easy, reliable, and trusted source," says the agency.
"We referred to Breez almost like a Swiss Army Knife. It has a utilitarian feel, but it still feels friendly, and our positioning is all about unlocking your potential," adds Robot Food founder and executive creative director, Simon Forster.
Although the new design keeps the gold of Breez's old branding, the previous blocky typography has been evolved, as has the tone of voice and visual identity, all of which the designers hope will help open up the brand to newer would-be cannabis product consumers.
"A lot of consumers in California are very aware of the category and they know what they're looking for. But for a lot of people, it's still quite scary if you don't know anything about it. Breez's new branding feel a lot more accessible: not this closed off cannabis 'club.' If it's the easiest to read and get to grips with, then you're on to a winner," claims Forster.
Despite being experts in food-related branding, the Breez project also marked the first time that Robot Food had actually worked on a cannabis product.
"We were quite naïve about the category until we started working on it," says Forster. "That was a real benefit because it meant we could look across the existing brands and ask, 'why does it all look the same?' There's no reason for it."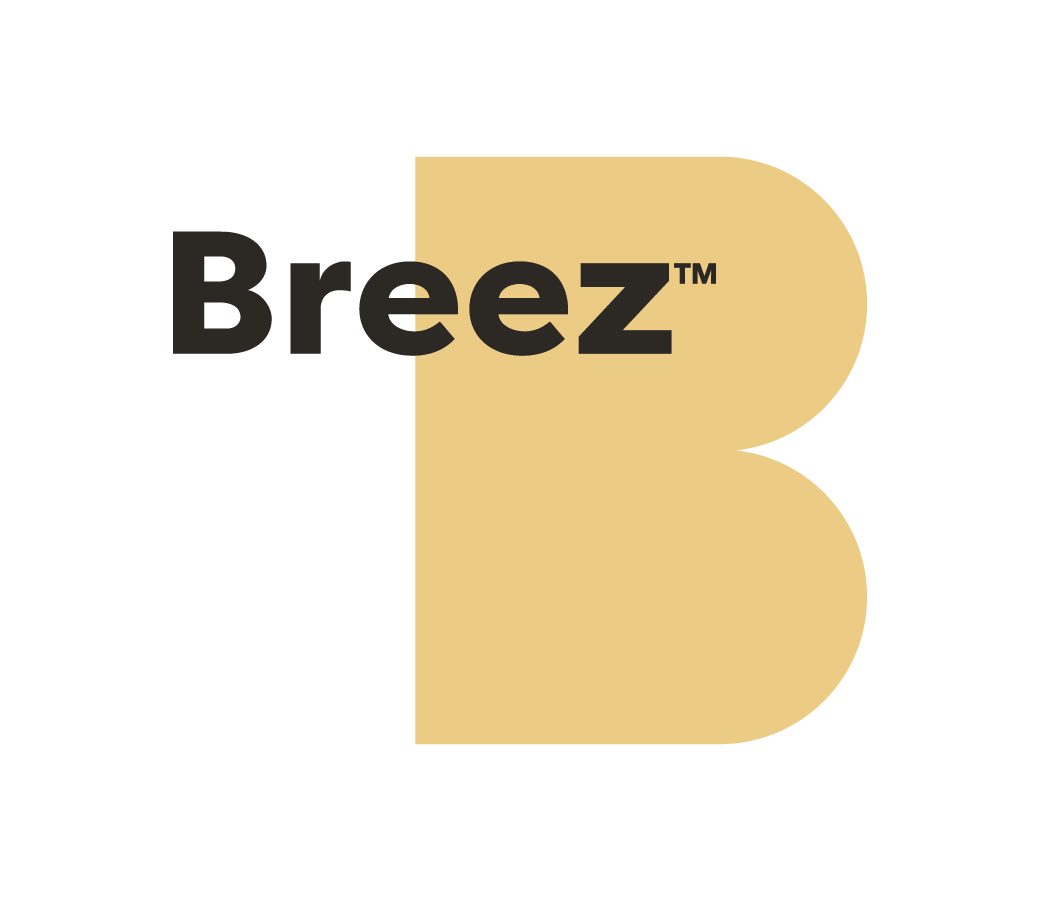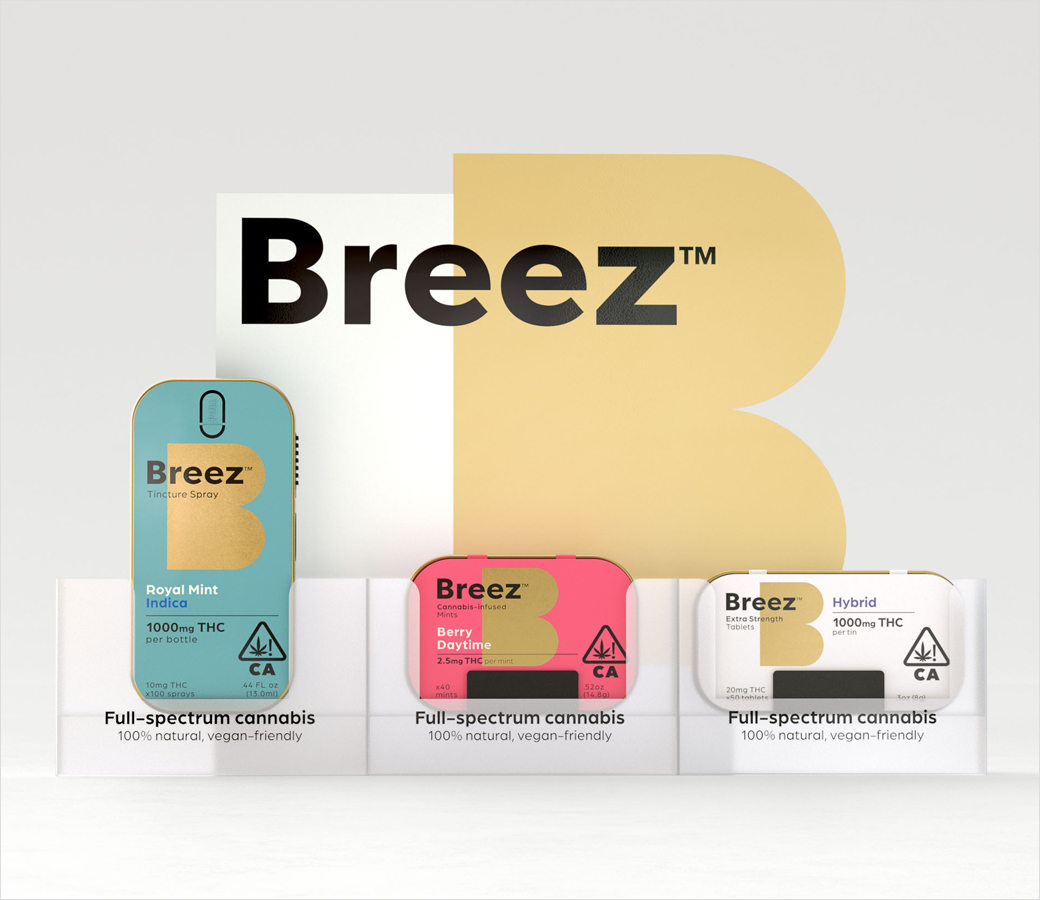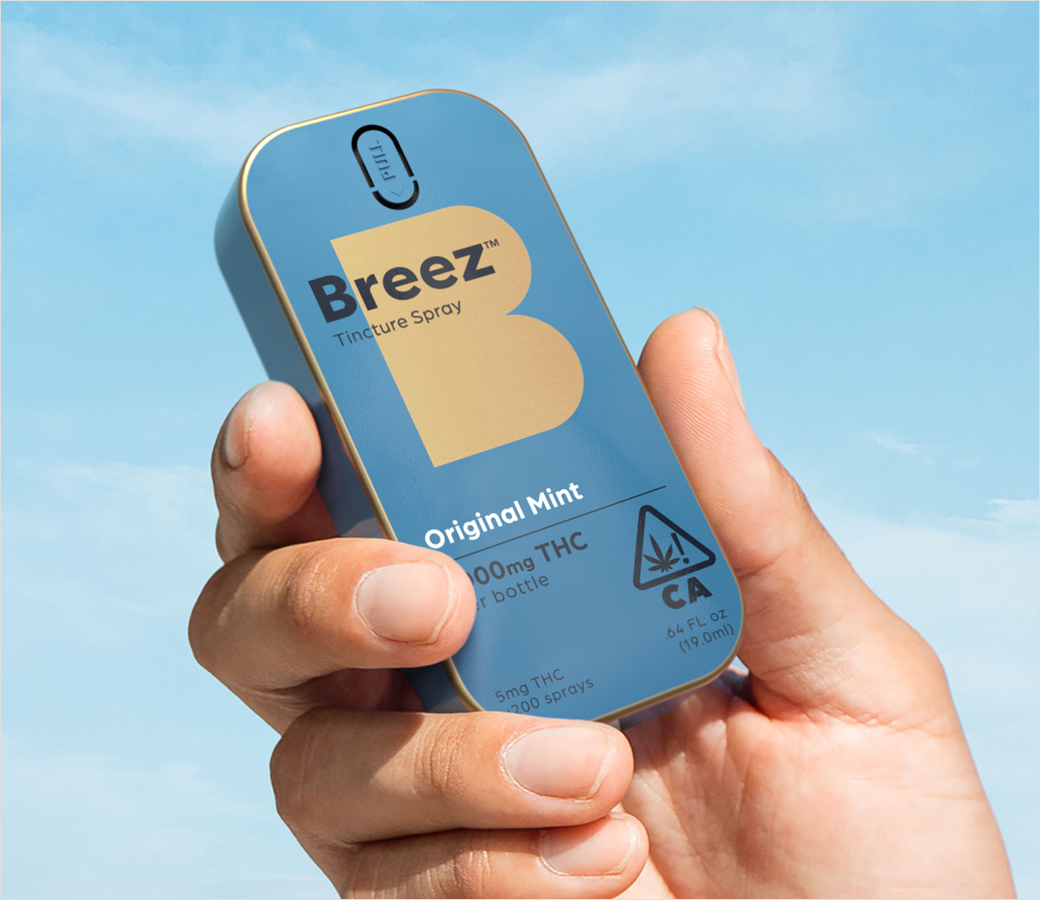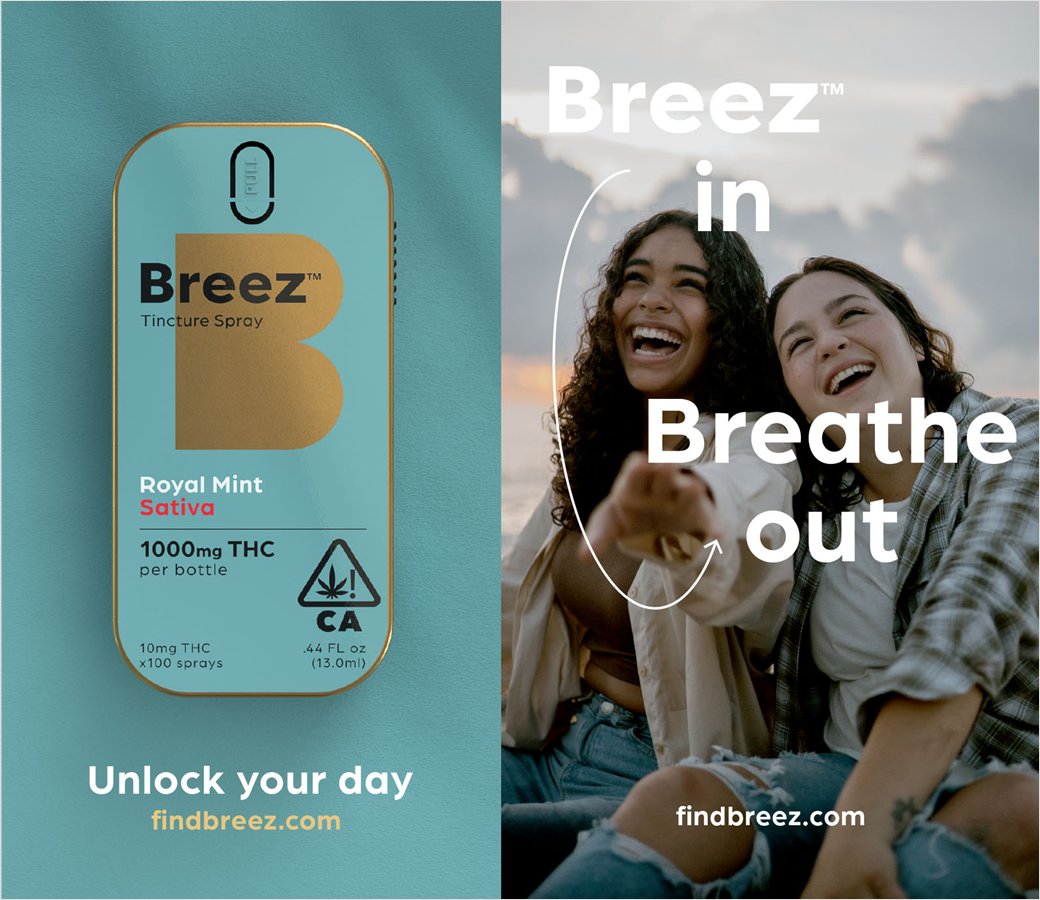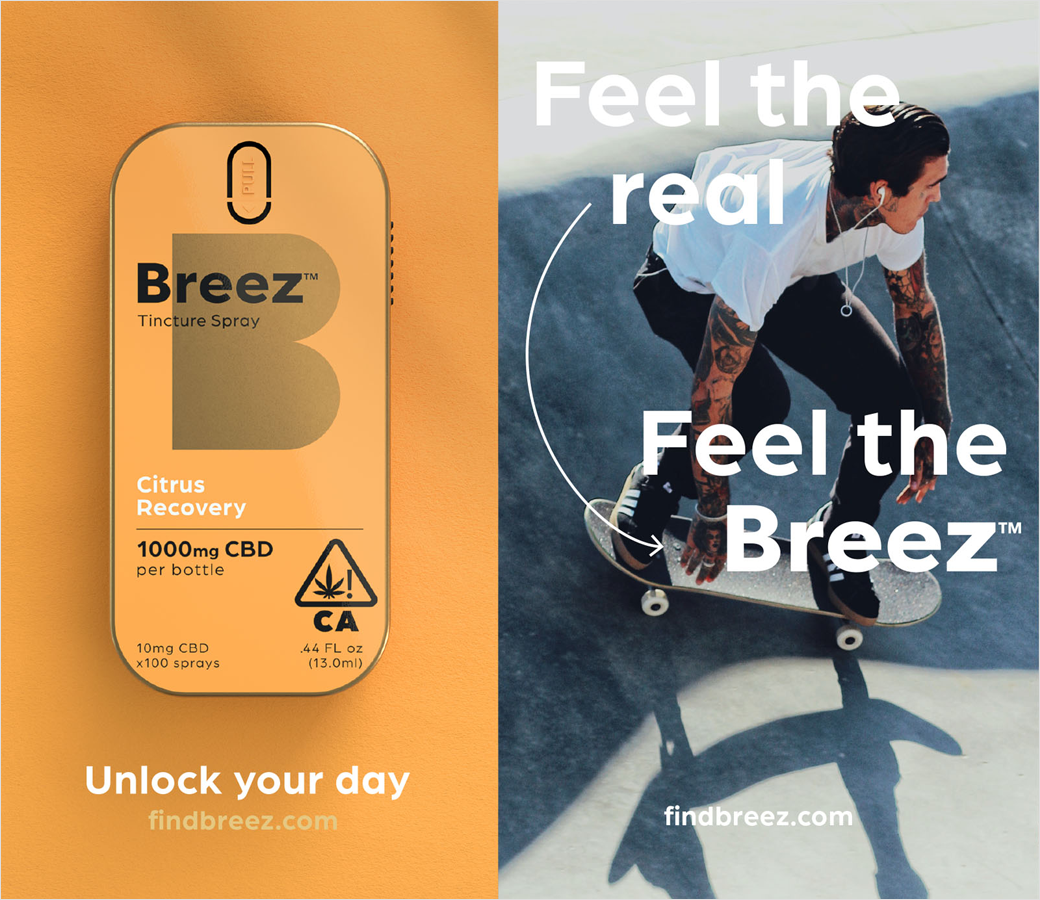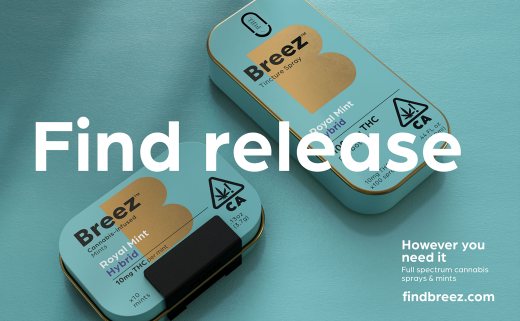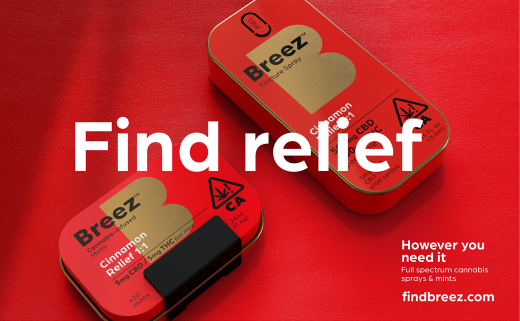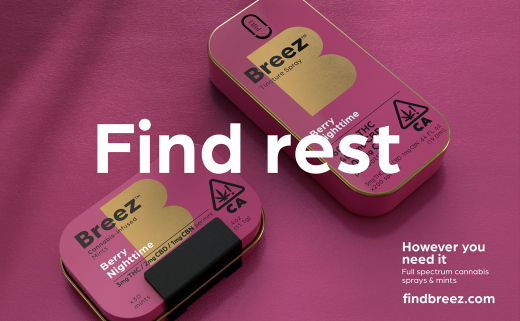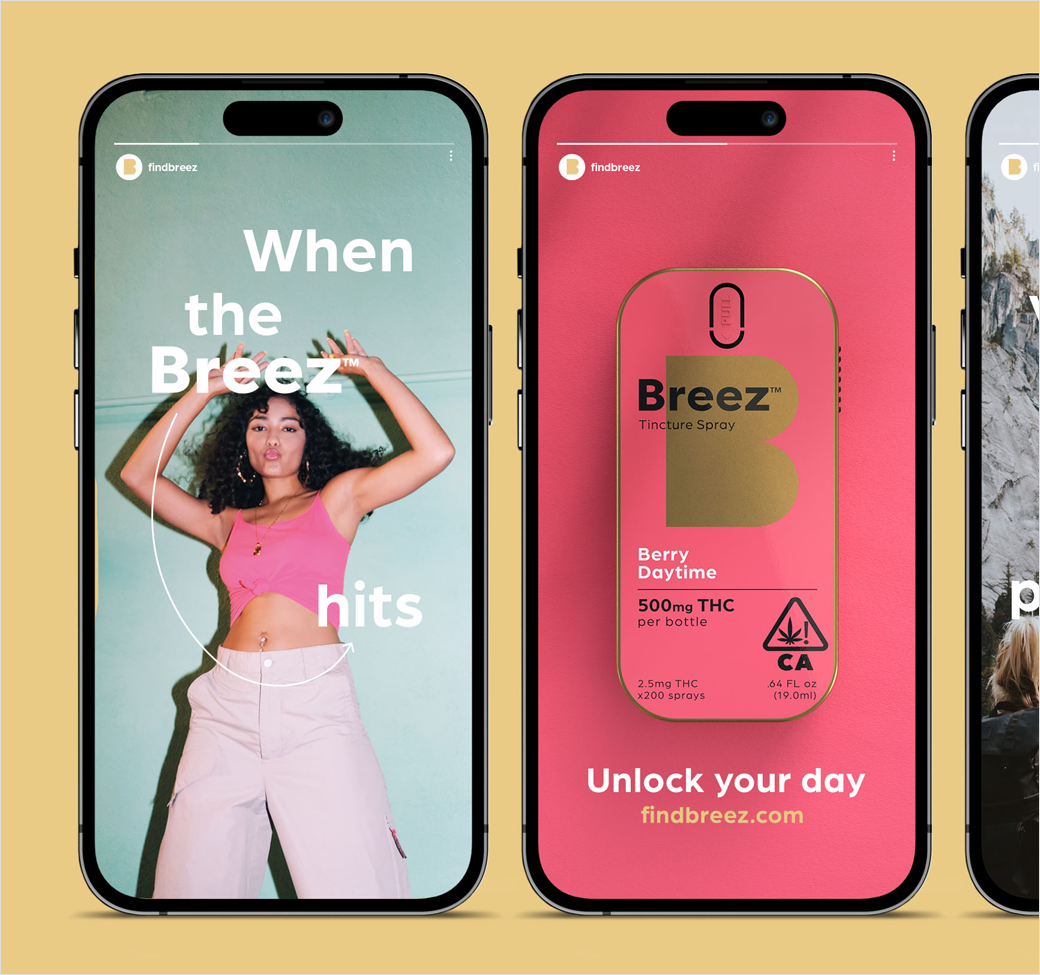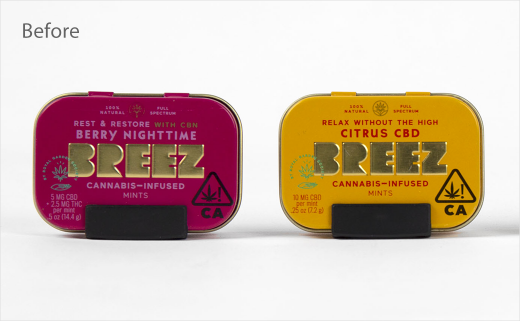 Robot Food
www.robot-food.com