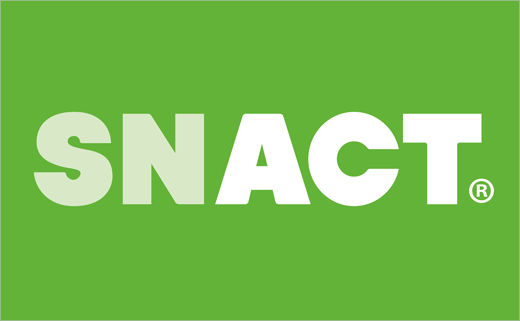 October 3, 2017
Categories:
Food
B&B Studio Unveils New Branding and Packaging for Snact
B&B studio has created the new branding and packaging for Snact, a fruit snacks manufacturer that claims to be on a mission to reduce food waste in the UK.
Every day, 4.4 million apples and 1.4 million bananas are said to be thrown away in the UK, often for being an unusual or 'ugly' shape. Snact 'rescues' as much of this fruit as possible and transforms it into fruit jerky and banana bars.
Utilising social media to change people's minds about how fruit should be used or discarded in the UK, Snact launched a campaign under the hashtag #deliciousprotest that acted as an inspiration point for B&B studio.
"B&B studio worked closely with Snact to turn up the volume on their activist messaging, injecting a playful tone that catches the consumers' eye and draws attention to Snact's mission against food waste in a delicious way," explain the designers.
The packaging also features a rip that sits in the centre of the brand identity and splits the name into its two constituent parts – 'SN' for snack, and the call to 'ACT'.
"Visually this represents the rebellious brand purpose, combining the two driving forces of Snact: delicious fruit snacks depicted with bold, vibrant fruits; and the protest element shown through witty, creative slogans," says B&B studio.
Every pack is also created using fully home compostable packaging – claimed to be the first of its kind in the UK – meaning it can biologically decompose at home and become usable fertiliser, similar to banana or orange peel, supporting the brand's purpose to promote sustainability and reduce waste.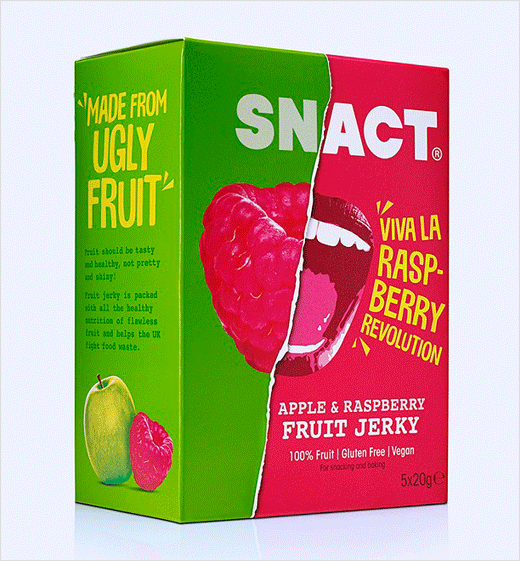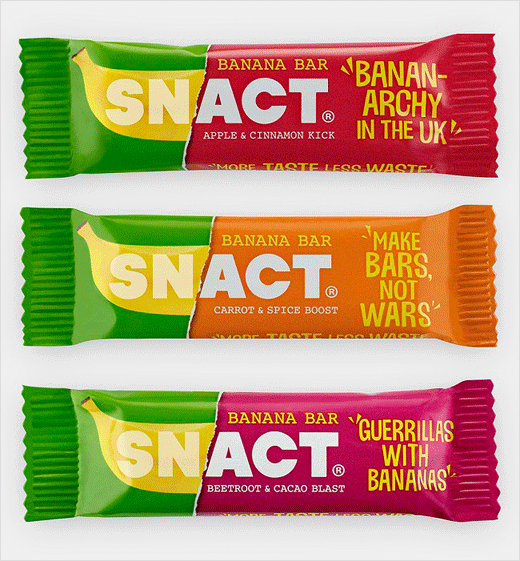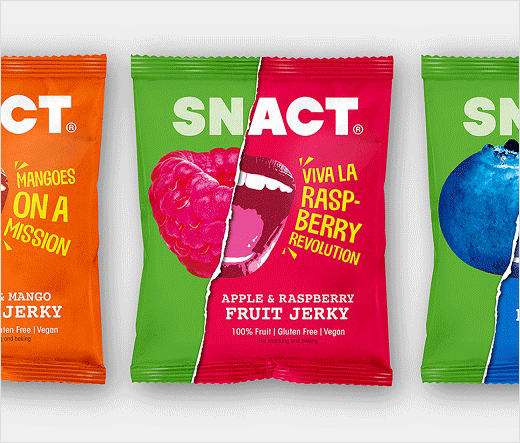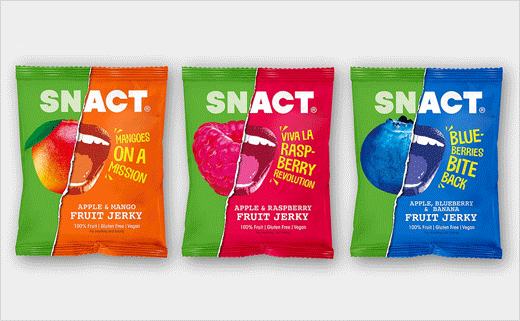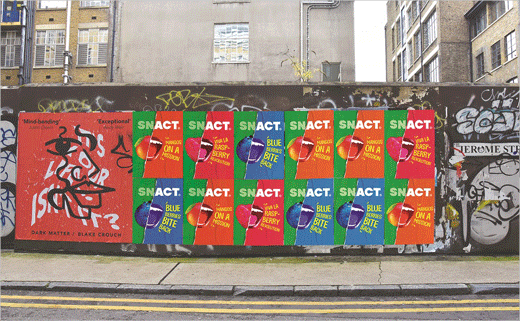 B&B studio
www.bandb-studio.co.uk