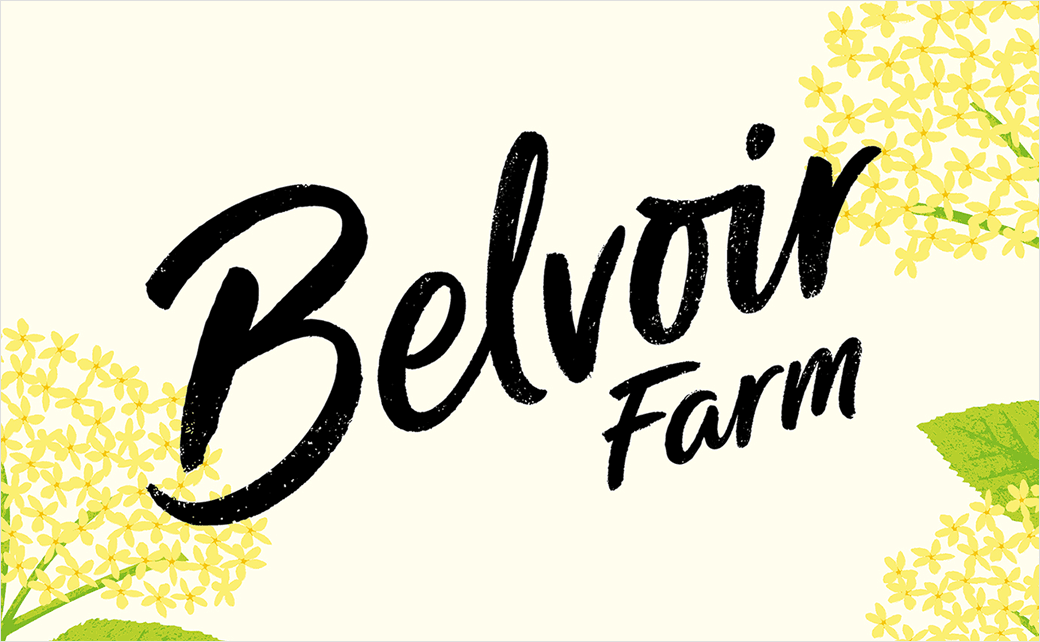 February 22, 2021
Categories:
Food
Belvoir Farm Unveils New Logo and Packaging by B&B studio
B&B studio has updated the logo and packaging design for Belvoir Farm, as the British soft drinks brand aims to win over a younger demographic in order to drive growth.
The rebrand is said to build on the company's farming roots, with the first bottles of its signature elderflower cordial having being handmade on the family farm in the Vale of Belvoir over 40 years ago.
Today, elderflowers from the farm, where the brand is still based, are harvested by the local community each year and used in the production of its cordials and sparkling drinks.
"The new design introduces this sense of wild nature, while the increased emphasis on Belvoir's authentic connection with the British countryside adds richness and depth to the brand's broader brand communications," says B&B.
Adding: "Belvoir's new graphic identity and packaging design seeks to sensitively evolve the key assets from the existing and hugely recognisable design – including its handwritten type, angled label and ingredient illustrations – in a new, more wild, direction."
The new new logotype, which has been designed by lettering artist Rachel Joy Price, is described as being "less ornate and calligraphic" than before, while the brand name has evolved from Belvoir Fruit Farms to Belvoir Farm – "in order to tell a truer, more authentic story".
The accompanying illustrations have all been produced in-house at B&B studio, and are claimed to have "a rawer and more bountiful feel" than previously.
"On pack, the design retains its handcrafted codes, but loses the 'country fair' feel for a bolder, more refreshing look. Range and variant signaling has been subtly improved and clarified, without feeling either corporate or systematic," explains the design team at B&B.
"We were really inspired by the farm, its commitment to sustainability and its connection to the British countryside, and we wanted to share that with consumers who might not know the story," adds Shaun Bowen, creative partner at B&B studio.
"The re-brand brings our packaging and communications up-to-date with modern consumers while also taking things back to our roots – the rural wild, where we're truly at home," comments Pev Manners, owner of Belvoir Farm.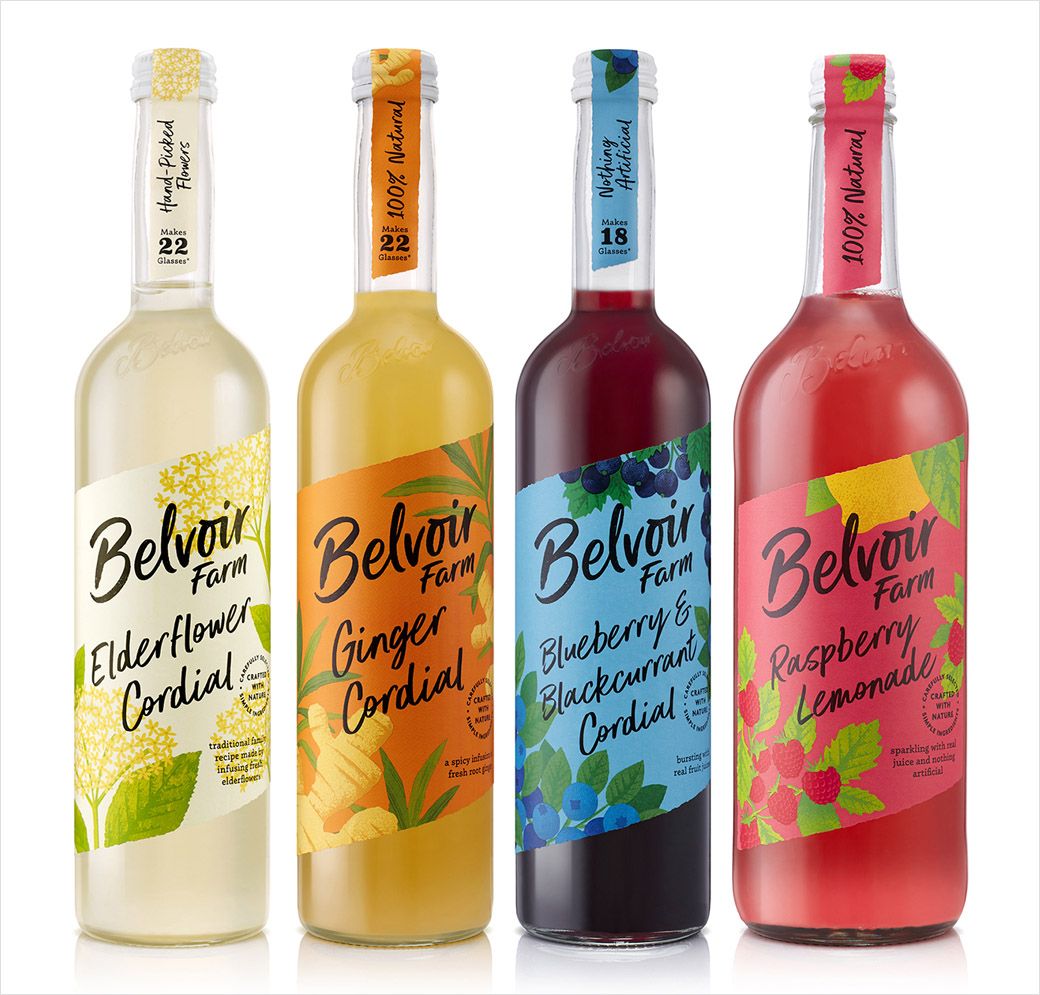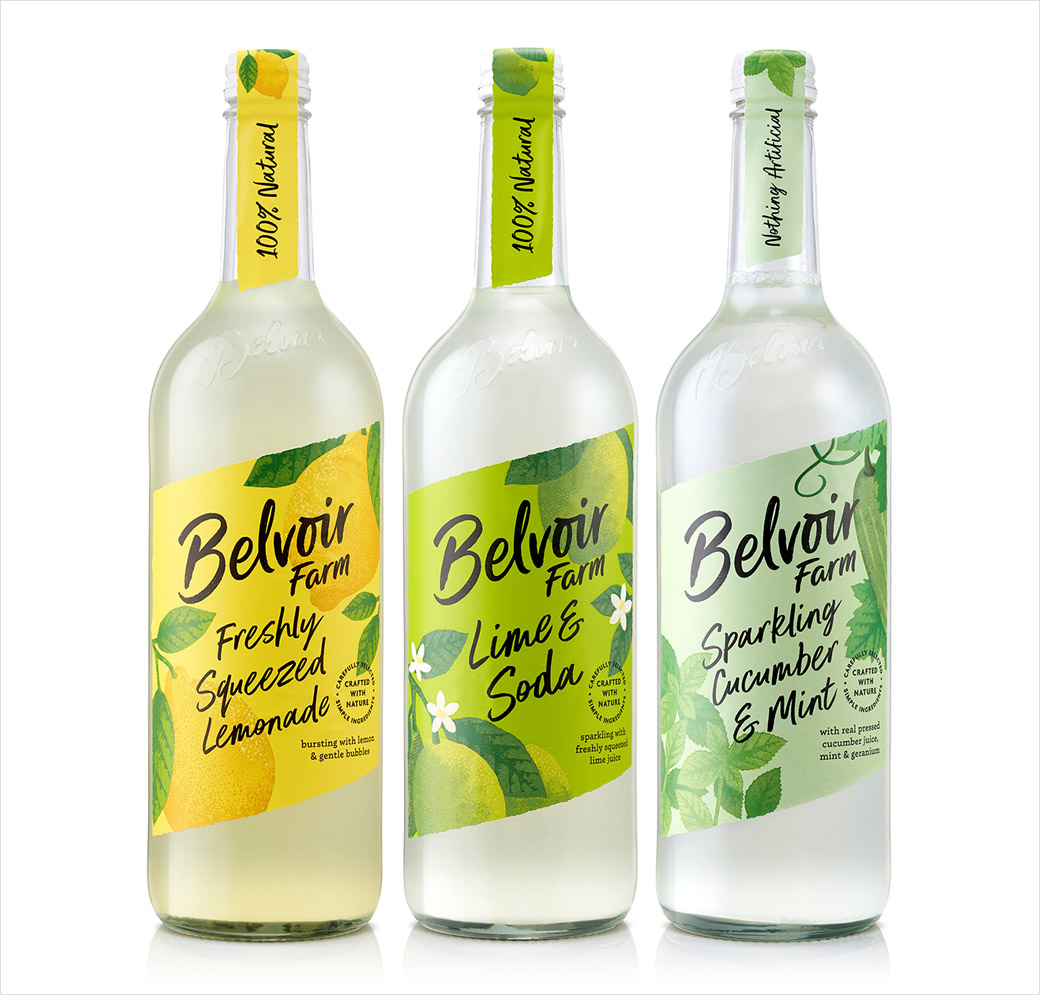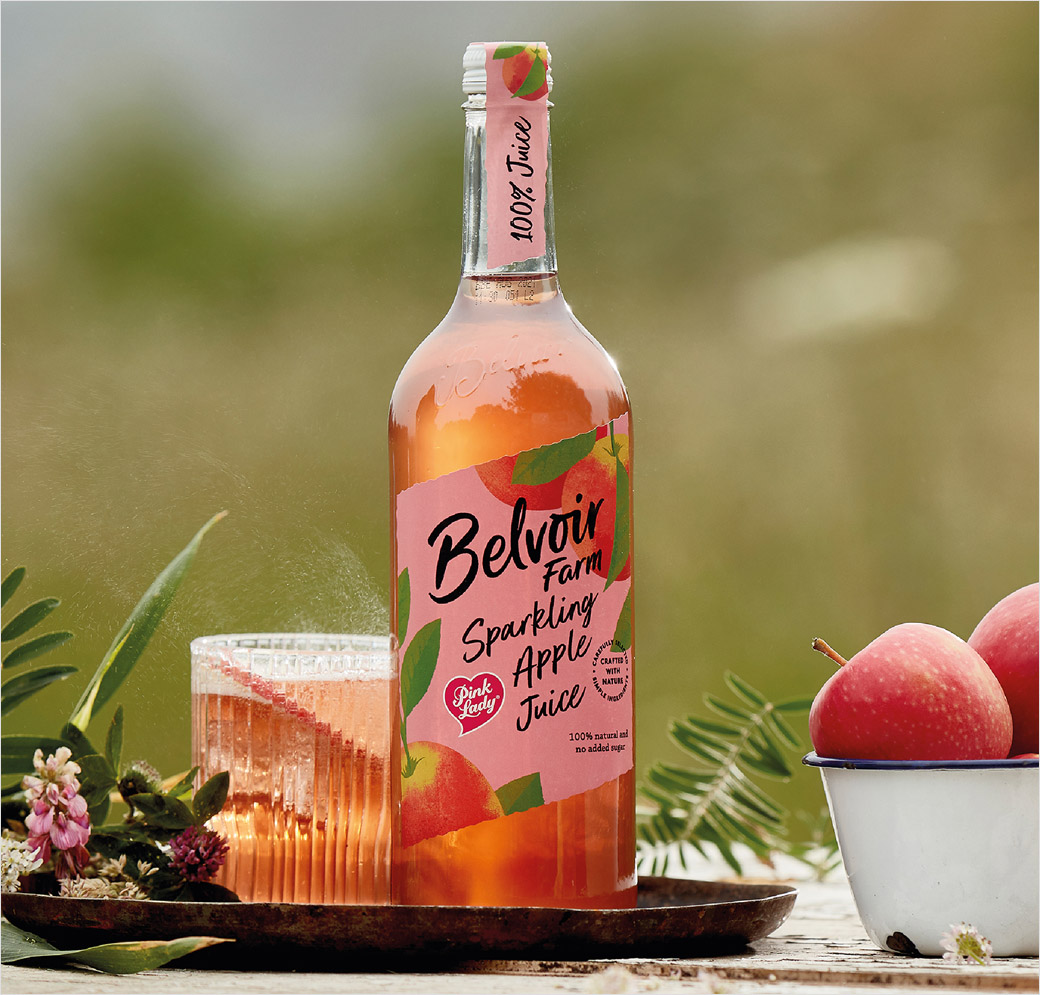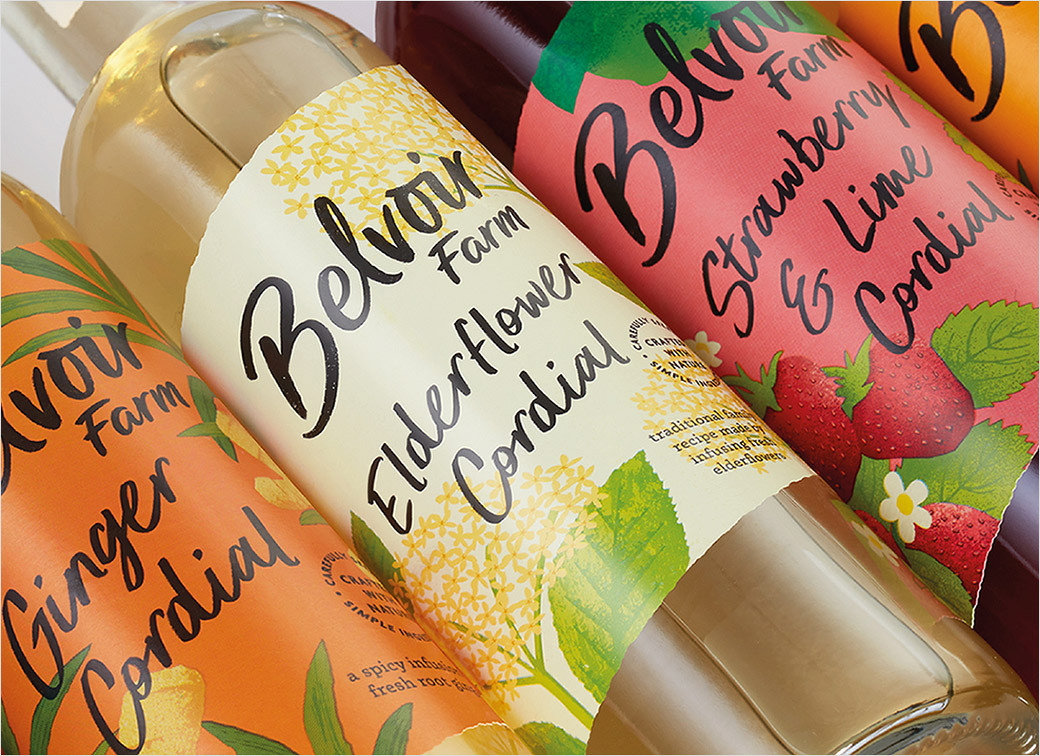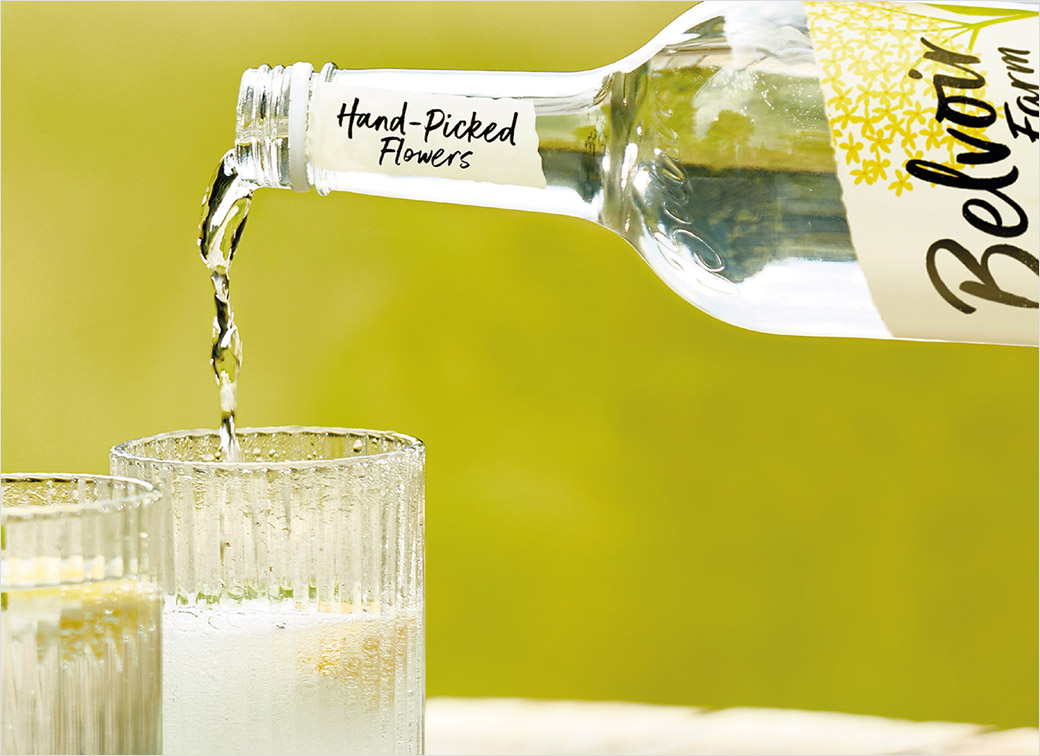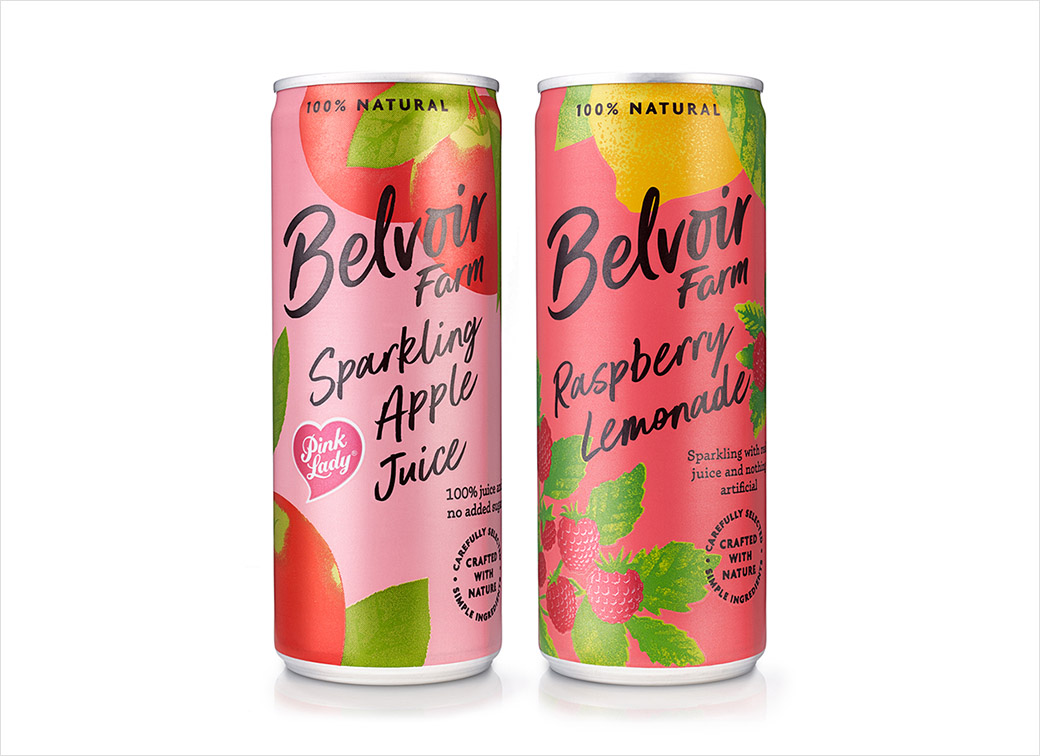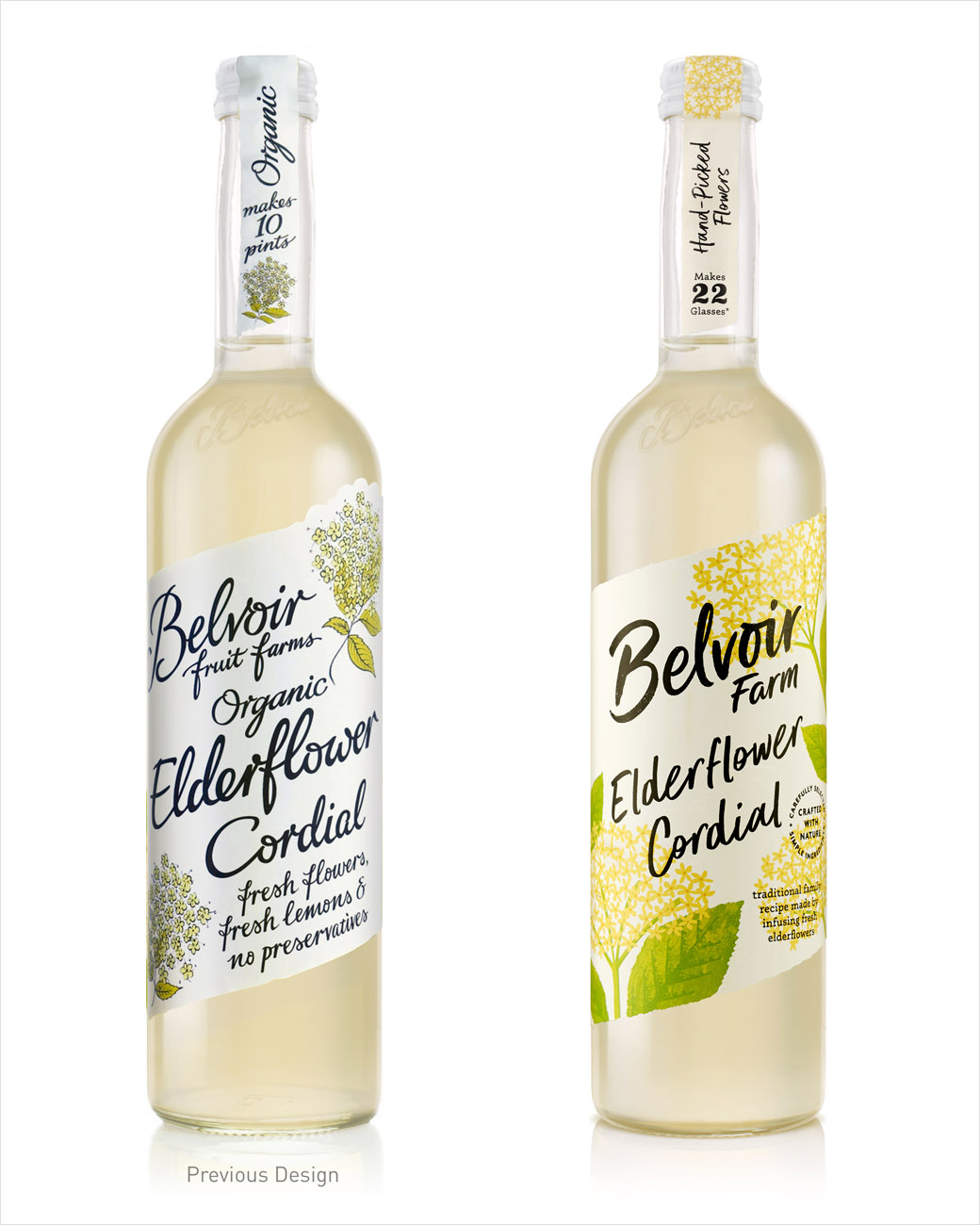 B&B studio
www.bandb-studio.co.uk