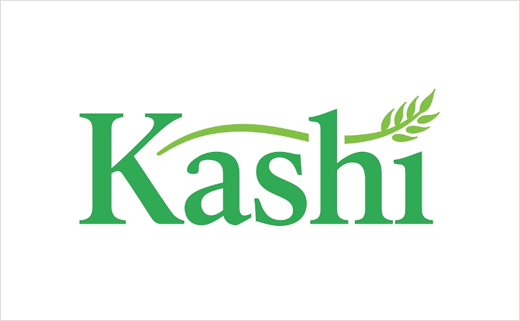 July 25, 2016
Categories:
Food
Kashi Unveils New Logo and Packaging
American food brand Kashi is launching a new and refreshed brand identity created in partnership with design agency, Jones Knowles Ritchie. Initial changes will be reflected across the company's logo and packaging portfolio.
With an entire portfolio of Non-GMO Project Verified products and ever-increasing organic offerings, Kashi says it sought to develop packaging to better reflect its healthy food values and highlight the stories behind the foods.
"Kashi was one of the first brands to use white cereal boxes and, with this packaging refresh, is again shaking up the natural and organic category with a bold departure from imagery reliant on farm and field visuals. The new design features food front and centre against a clean white canvas and accented with a design that is unmistakably contemporary – with clean lines, vivid colours and straightforward typography," say the designers.
Kashi is also said to be one of the first brands to incorporate editorial-style stories on all packaging about how the food was made and where it comes from – including employees and farmers. For example, Kashi Dark Cocoa Karma Shredded Wheat Biscuits features the story of Wyoming-based farmer Newton Russell, who was one of first farmers to pilot the Certified Transitional protocol (an initiative to help farmers transition fields from conventional to organic) and grew the wheat featured in the first batch of this new cereal. Other packaging features Wild Willow Farm & Education Center, a 5-acre working farm in Kashi's hometown in California.
"The new packaging reinforces our belief that foods should be clean and purposeful—the two ideas simply go together," says Jeff Johnson, surfing nutritionist and senior director of marketing at Kashi.
"Kashi is changing the way it showcases its quality, starting with the consumer's first impression of the product on the shelves and the food itself," adds Tosh Hall, creative director of Jones Knowles Ritchie. "Our new design reflects values of the Kashi Company. The visual identity system and packaging tell the story of the product's quality, its origins and the dedicated people behind the Kashi brand."
The new packaging is rolling out on shelves at select grocers and natural food retailers across the USA.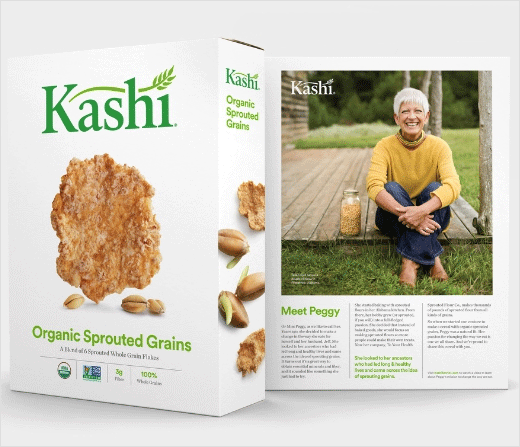 Jones Knowles Ritchie
www.jkrglobal.com