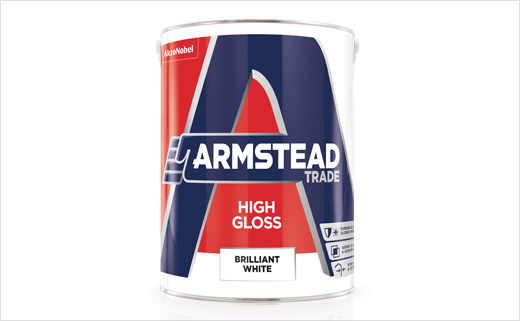 Springetts Designs New Brand for AkzoNobel
AkzoNobel is relaunching its Glidden trade paint brand as Armstead with a new identity and packaging by Springetts Brand Design Consultants.
The new brand name was the result of internal naming sessions at Springetts and collaboration with the client.
The brief was to relaunch the brand as a paint brand for the future, a modern take on trade paint, which traditionally has unexciting and dull packaging.
A large letter A with an arm forming the cross bar provides a visual interpretation of the brand's name. The arm aims to suggest strength, and trust, qualities of a good tradesman.
Taking up the whole of the front of the packaging, the logo becomes the pack design itself. Background colours denote the type of paint. Detailing on the letter A shows the levels of paint: contract, core and added value.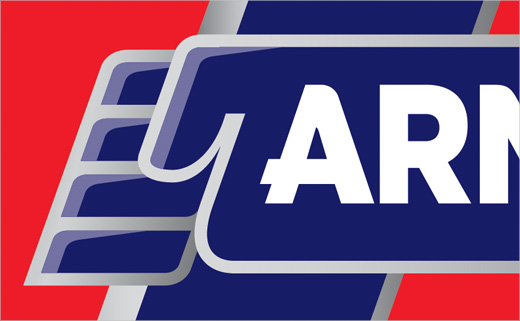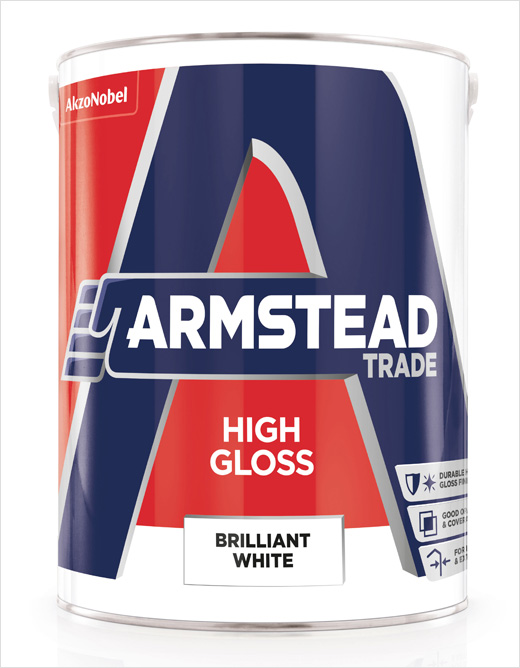 Springetts
www.springetts.co.uk