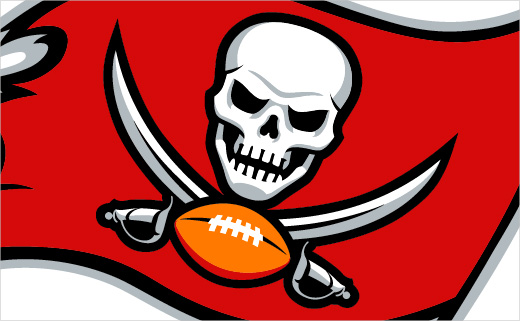 March 12, 2014
Categories:
Sports
Tampa Bay Buccaneers Unveil New Logo
American NFL team the Tampa Bay Buccaneers have unveiled a new-look logo and uniform design.
It's the first update of Tampa Bay's look since the red-and-pewter uniforms replaced the original orange-and-white combination 17 years ago.
The new logo still features the team's traditional windswept red battle flag, while sporting a more tougher-looking skull positioned over crossed swords and an orange football. The helmet retains its trademark pewter color and includes a larger logo on each side along with a new chrome facemask.
Among the many new elements to the uniform are pewter sleeves and shoulders on both the red and white jerseys, more prominent usage of "Bay Orange" as a primary trim on the jerseys and pants, a custom-designed font and a reflective chrome trim around the jersey numbers.
"We worked closely with our partners at Nike to design a uniform that would set the standard for both design and functionality. The result is a sleek, modern design that honors our championship past while also establishing a new, bolder identity moving forward," said Buccaneers Co-Chairman Edward Glazer.
The Buccaneers' new asymmetrical shoulder logos are also an uncommon NFL uniform feature. The right shoulder bears the team's refreshed pirate ship logo and the left shoulder bears a new "BUCS" mark.
"We wanted to do what's right for the fans while inspiring the players, giving them the innovation of the uniforms – the materials and everything else – and then really exciting them when they actually get game-day ready to say, 'Wow, here's the modern Buccaneer,'" said Todd Van Horne, Nike's creative director for football.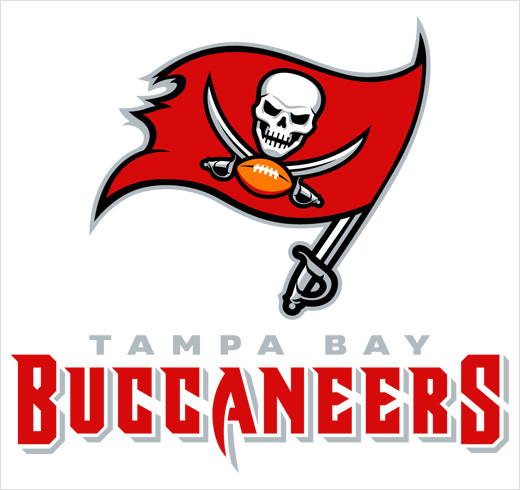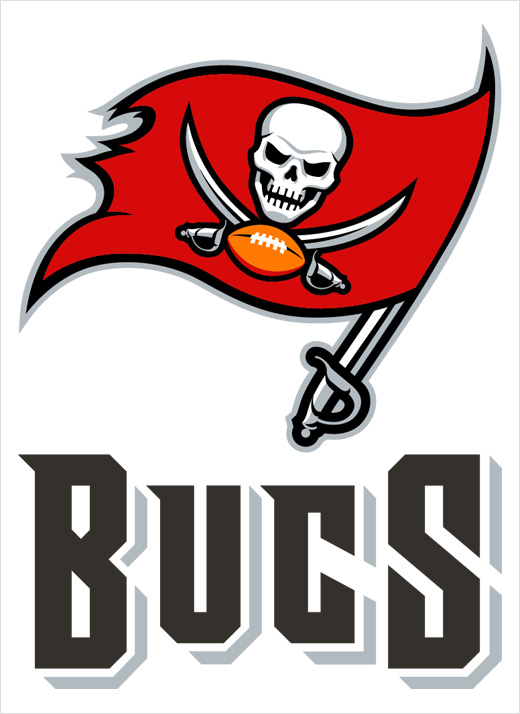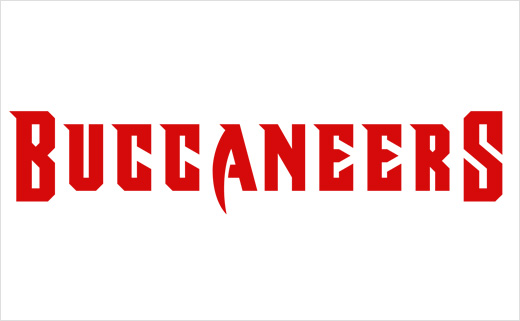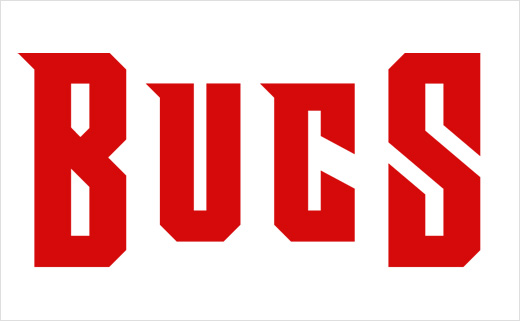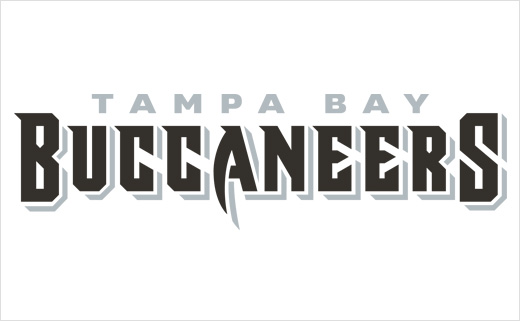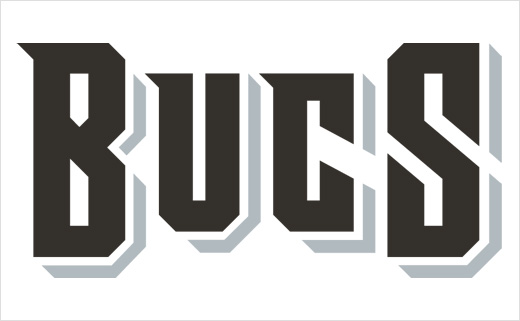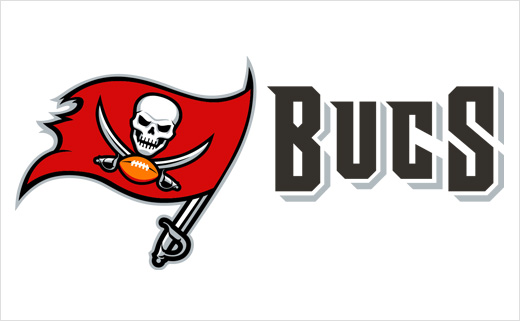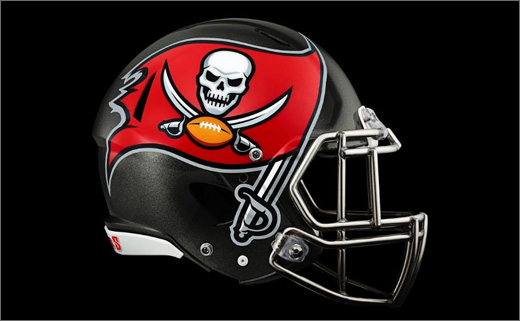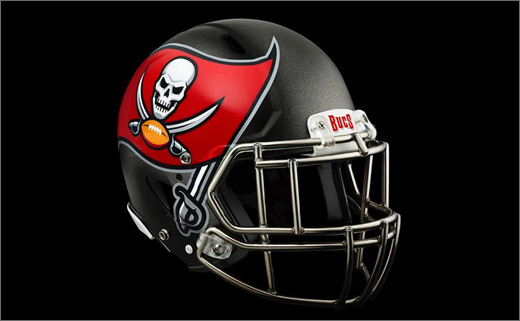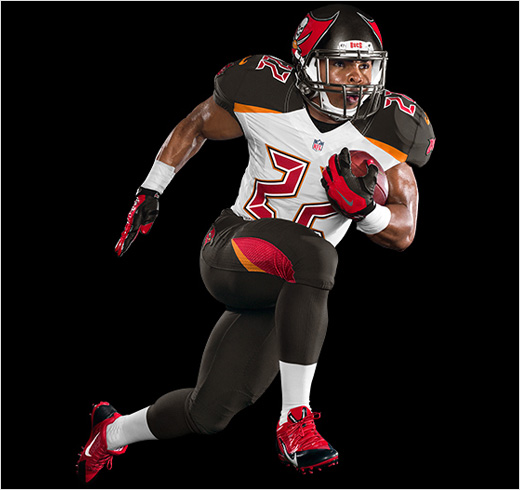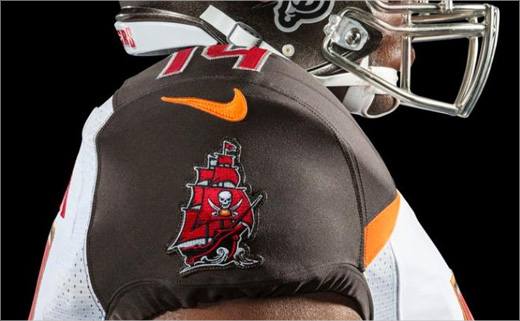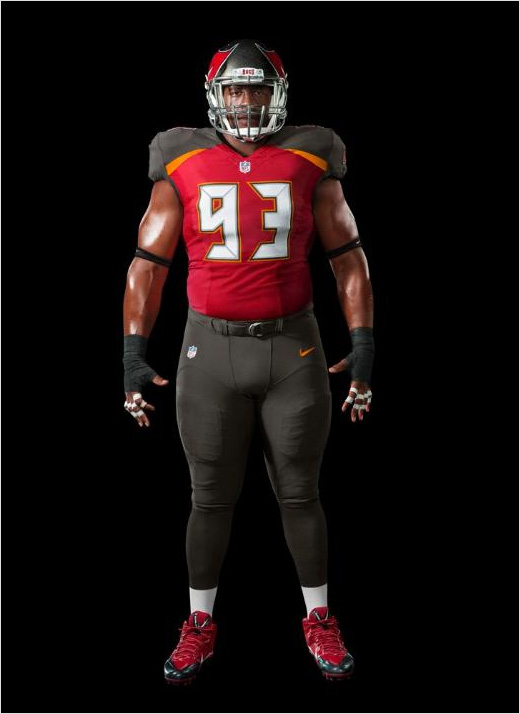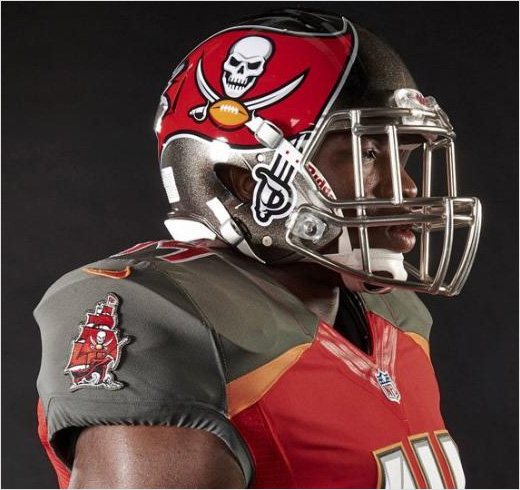 Source: Tampa Bay Buccaneers