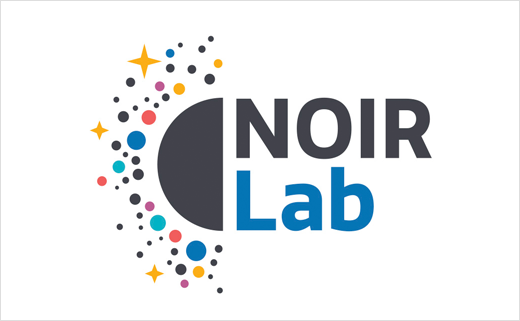 U.S. Astronomy Centre NOIRLab Unveils New Logo Design
The national centre for ground-based nighttime astronomy in the United States, known as the National Optical-Infrared Astronomy Research Laboratory, has announced a name change from "OIR Lab" to "NOIRLab" (pronounced "no-wah-lab"), an abbreviation of its longer formal name.
The organisation's reformulated name is to be accompanied by an all-new emblem, which is claimed to have a number of different meanings.
According to the logo's designers, the large black half-circle can represent a dark sky, the colour black (noir), a planet or a black hole, while the smaller objects that surround it represent not only moons or stars but also "community, diversity, discovery, networking".
The five colours used for the surrounding circles are further said to represent the five scientific programs within NOIRLab, namely, the international Gemini Observatory, Kitt Peak National Observatory in Arizona, Cerro Tololo Inter-American Observatory in Chile, operations of the Vera C. Rubin Observatory also in Chile, and the Community Science & Data Center in Tucson, Arizona.
"The intention was to create a logo that is both geometric and organic. These design styles evoke certain feelings within people, from bold and innovative to friendly and inclusive," says creative manager Pete Marenfeld of NOIRLab who led the development of the logo.
"Our new identity is an important step in the evolution of NSF's NOIRLab, our new organisation which enables cutting-edge research in optical and infrared astronomy," adds Patrick McCarthy, NOIRLab director. "Of course this combination of facilities and people is much bigger than just a name, but having an identity is a crucial aspect of moving forward."
Operated by the Association of Universities for Research in Astronomy (AURA), and currently headquartered in Tucson, NOIRLab was launched in 2019 by the National Science Foundation (NSF) to oversee U.S. telescopes.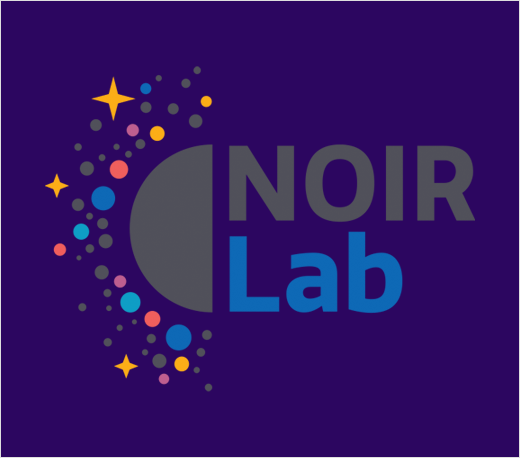 Source: NOIRLab