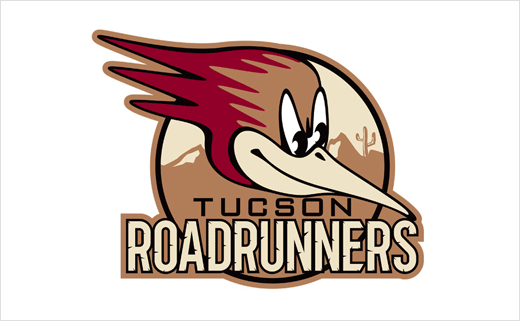 June 21, 2016
Categories:
Sports
Logo Revealed for the Arizona Coyotes' Affiliate Hockey Team
U.S. National Hockey League (NHL) team the Arizona Coyotes have revealed the name and logo for the club's American Hockey League (AHL) affiliate.
To be called the Tucson Roadrunners, the name was chosen following a two week "Name the Team" contest in which nearly 5,000 fans are said to have participated.
Designed in-house by the Coyotes' Creative Services department, the Tucson Roadrunners' primary logo features design elements that convey a new brand personality for the AHL team while maintaining a connection with the Arizona Coyotes master logo.
The new Roadrunners logo features a bird wearing a hockey uniform, skates and carrying a hockey stick. The hockey sweater on the roadrunner also includes the flag of Arizona in Coyotes colours which is currently used by the Coyotes as a shoulder patch on the team's jerseys. The roadrunner's head, tail, gloves and striping on his jersey, pants and socks are all copper in reference to Arizona's nickname "Copper State," which references the Tucson Mountains that were once mined for copper, gold, silver, lead and other metallic elements.
The Roadrunners name has a long tradition in the state of Arizona. In 1967, the Phoenix Roadrunners of the Western Hockey League (WHL) became Arizona's first professional sports team; they were the WHL champions in both 1973 and 1974. When the WHL disbanded in 1974, the Roadrunners became a part of the World Hockey Association (WHA), and subsequently the Pacific Hockey League (PHL) until 1979. Ten years later, in 1989, the Roadrunners returned as part of the International Hockey League (IHL) and remained in the Valley until 1997. The Roadrunners returned to Phoenix in 2005 as a member of the ECHL until 2009.
The AHL currently serves as the main development place for the NHL, which is regarded as the world's premium professional ice hockey league.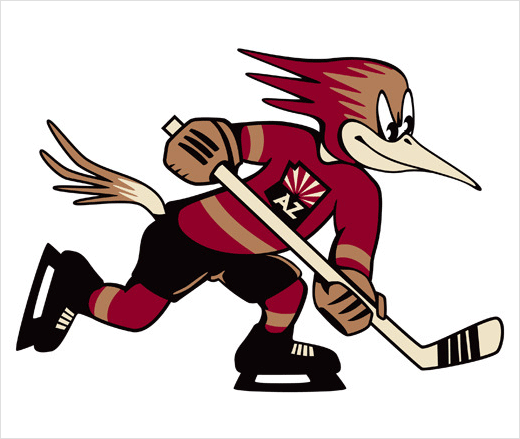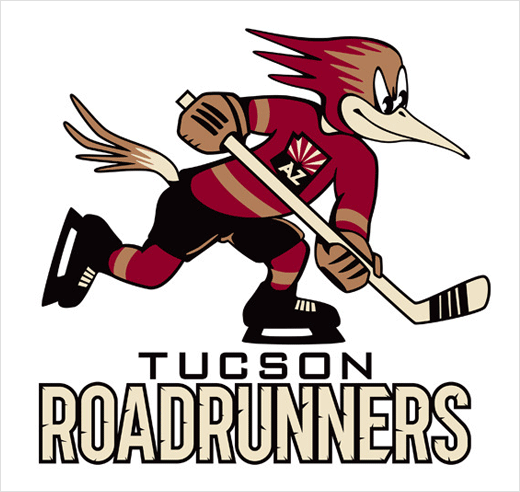 Source: Arizona Coyotes