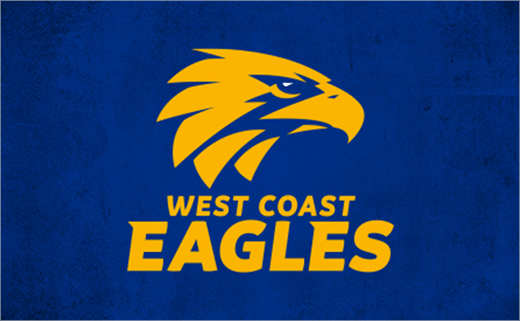 November 22, 2017
Categories:
Sports
West Coast Eagles Reveal New Logo Design for 2018 Season
The West Coast Eagles, a professional Australian rules football club based in Perth that currently plays in the Australian Football League (AFL), has revealed a new logo and playing uniform.
The logo design that the club has featured since 2000 is said to have undergone an extensive review in the last 12 months, with the result being an all-new eagle that will also sit prominently on the front of a re-vamped guernsey.
The decision to implement the logo change comes as the Eagles prepare to usher in football at its new home at the Perth Stadium as well as relocate from its traditional Subiaco Oval base to a modern training and administration facility at Lathlain Park.
In making the transition from the logo that has been the centrepiece of the club's identity for the last 17 years, West Coast staff say they spent "countless hours" delving into the past to analyse the journey to this point in history and examine the future direction.
"That body of work went back to the club's roots, and while many fans, staff and players had some awareness of the past, it proved an educational journey. The club consulted a range of stakeholders and looked at various iterations of the new logo before settling on a version that is a more realistic depiction of an eagle," said a club spokesperson.
The West Australian Football Commission (WAFC), which owns the club, says that feedback from indigenous fans indicated it was particularly important that the logo was a more life-like representation of an eagle, a sacred animal in aboriginal culture.
"That view was essential in developing the new brand identity," says the WAFC.
Another focus of the brand re-launch was to put greater emphasis in the word Eagles, while the colours of the club's new playing strip also connect the Eagles to their foundations. The royal blue and gold was selected to represent the sand and the ocean, synonymous with Western Australia. They are also the colours worn by the club in each of its three premierships.
The club will play in the royal blue strip both home and away, while the gold uniform will be worn in the event of a clash.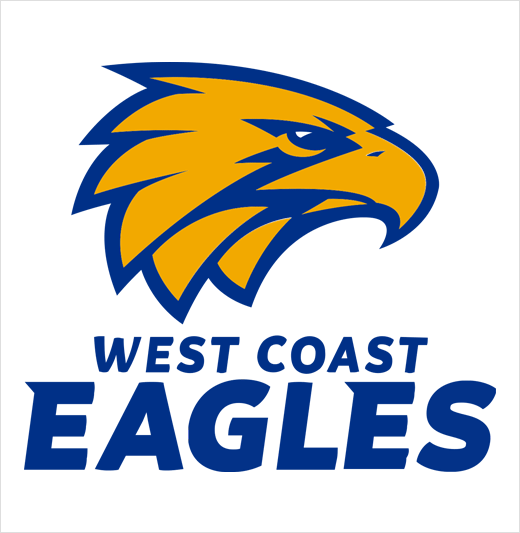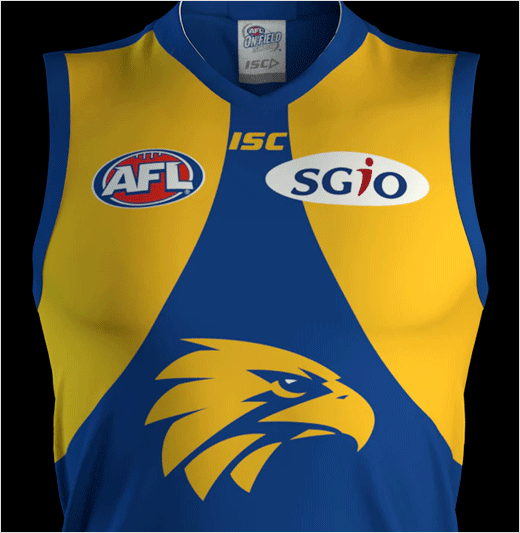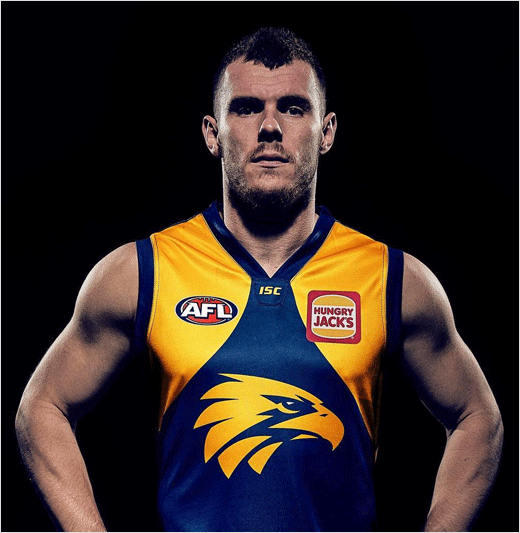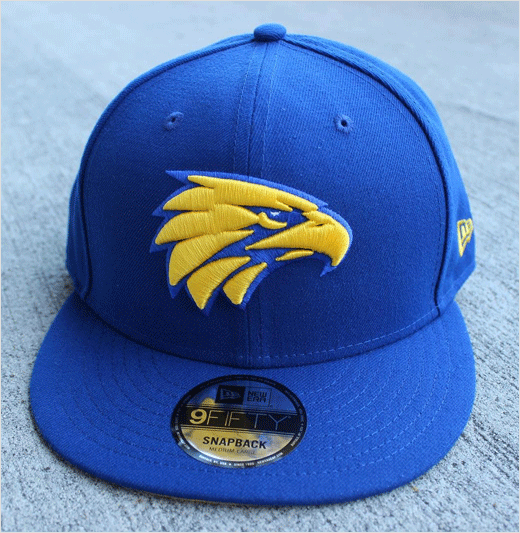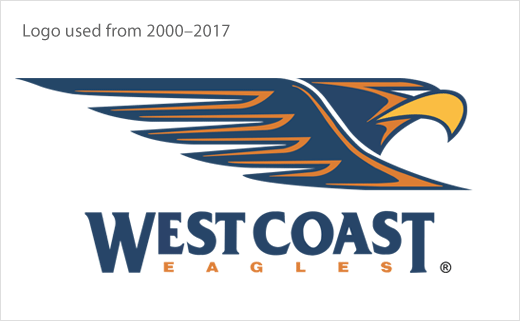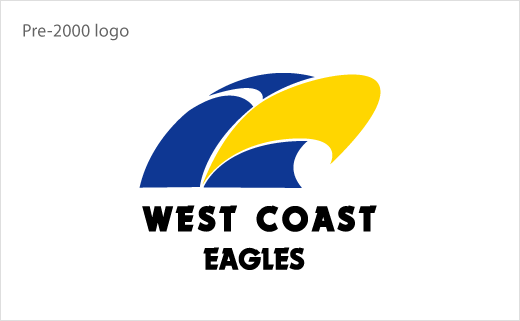 Source: West Coast Eagles