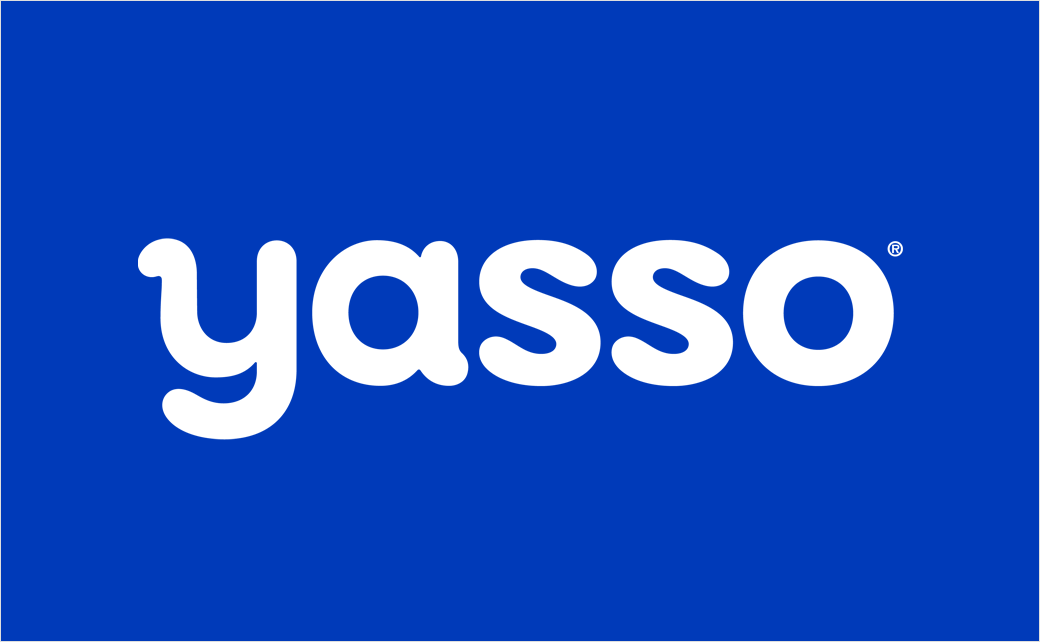 June 23, 2022
Categories:
Food
Yasso Reveals New Logo and Packaging Design
Frozen Greek yogurt brand, Yasso, has unveiled a packaging rebrand featuring an upgraded design complete with a more prominent logo.
Originally founded in 2011 by kindergarten friends turned entrepreneurs, Drew Harrington and Amanda Klane, the business is currently said to be the number four "novelty brand" in America, with an expectation of reaching $200 million in annual retail sales by the end of this summer.
At present Yasso offers 11 flavours of stick bars, four flavours of dipped chocolate bars, three frozen Greek yogurt sandwiches, three flavours of bite-size Yasso Poppables and four Yasso Mochi.
"Expanding across Yasso's entire portfolio of frozen greek yogurt bars, sandwiches, chocolate coated bars, poppables and mochi, the new packaging features mouth-watering food photography spotlighting the brand's incredible flavours and utilises an eye-catching colour system to unify innovation platforms," says the Massachusetts-headquartred company.
Adding: "The Yasso logo was also refreshed now encased in an electric, dripping blue at the top of all cartons creating an ownable and easily identifiable brand block on shelf."
"The brand has gone through an incredible evolution over the last 10 years and we believe that this creative redesign is going to have a significant impact in retail" further comments Craig Shiesley, CEO of Yasso. "The cohesive creative strategy across both our core bar business and our innovation platforms will drive brand recognition for new and existing users and make Yasso a standout choice within the category."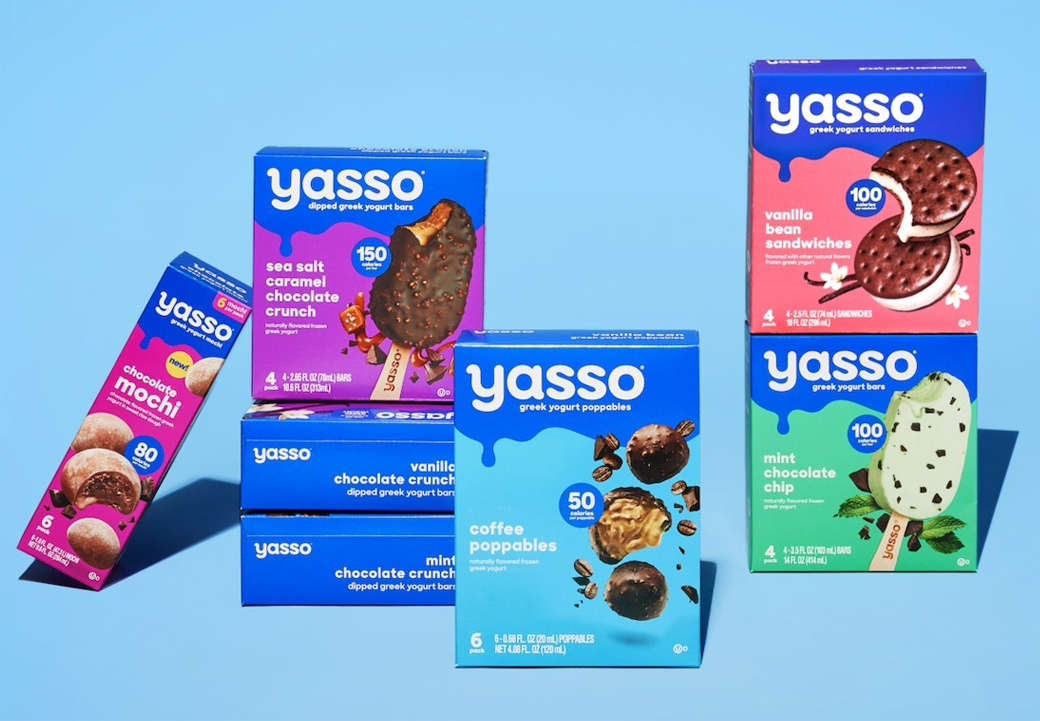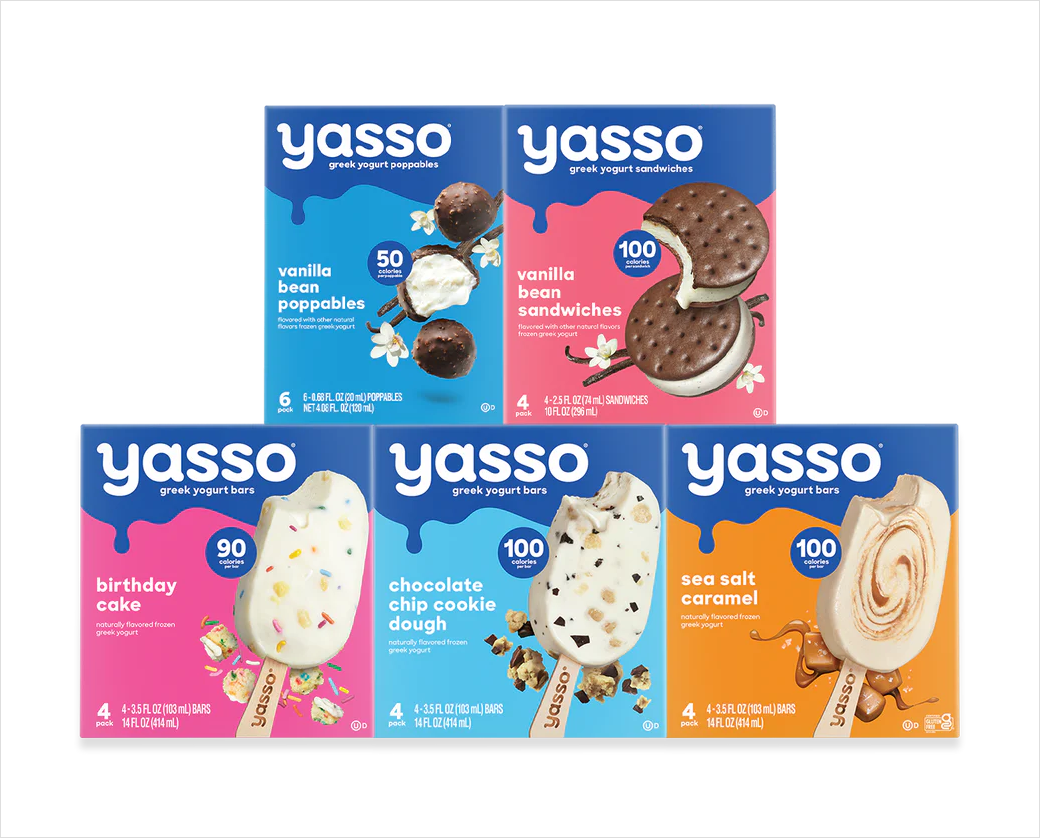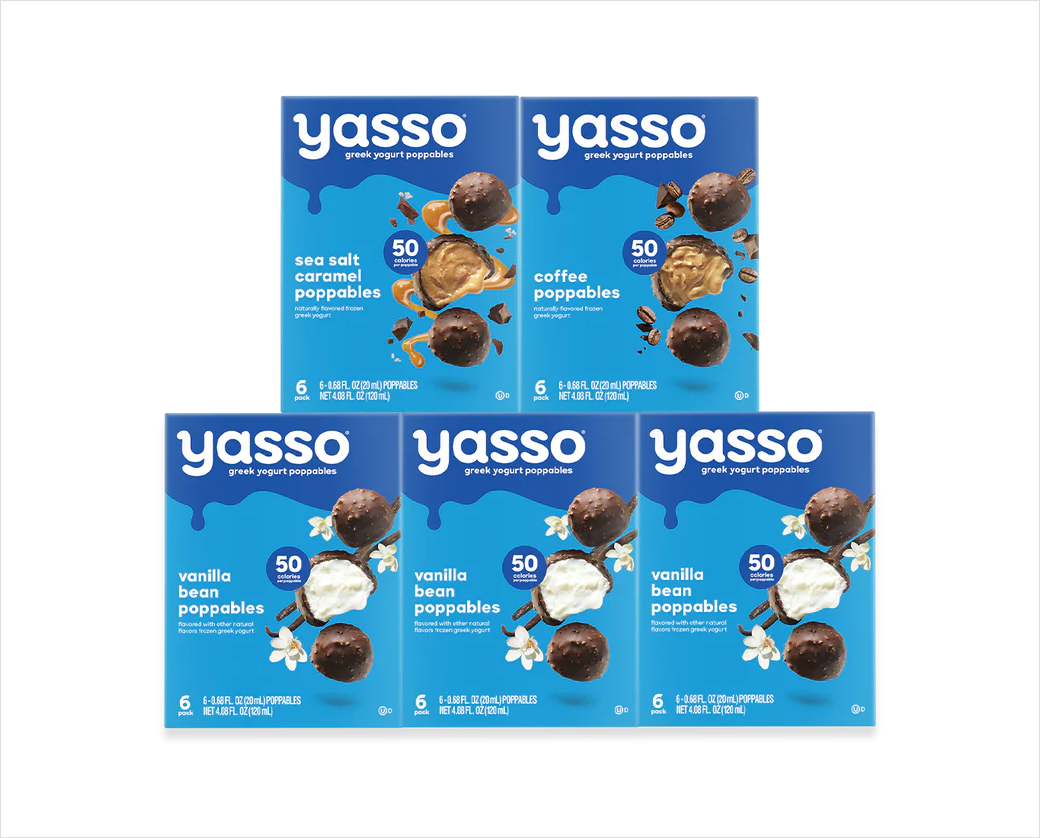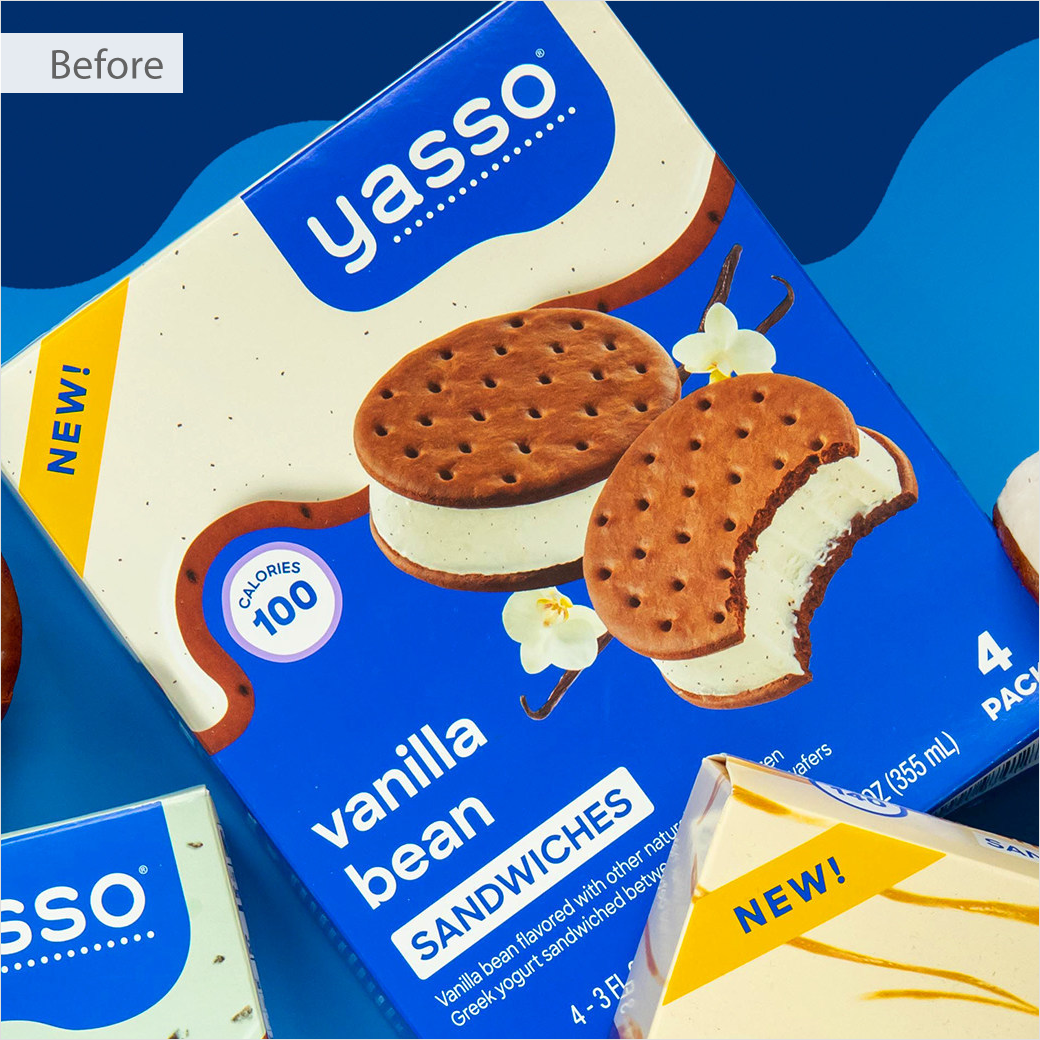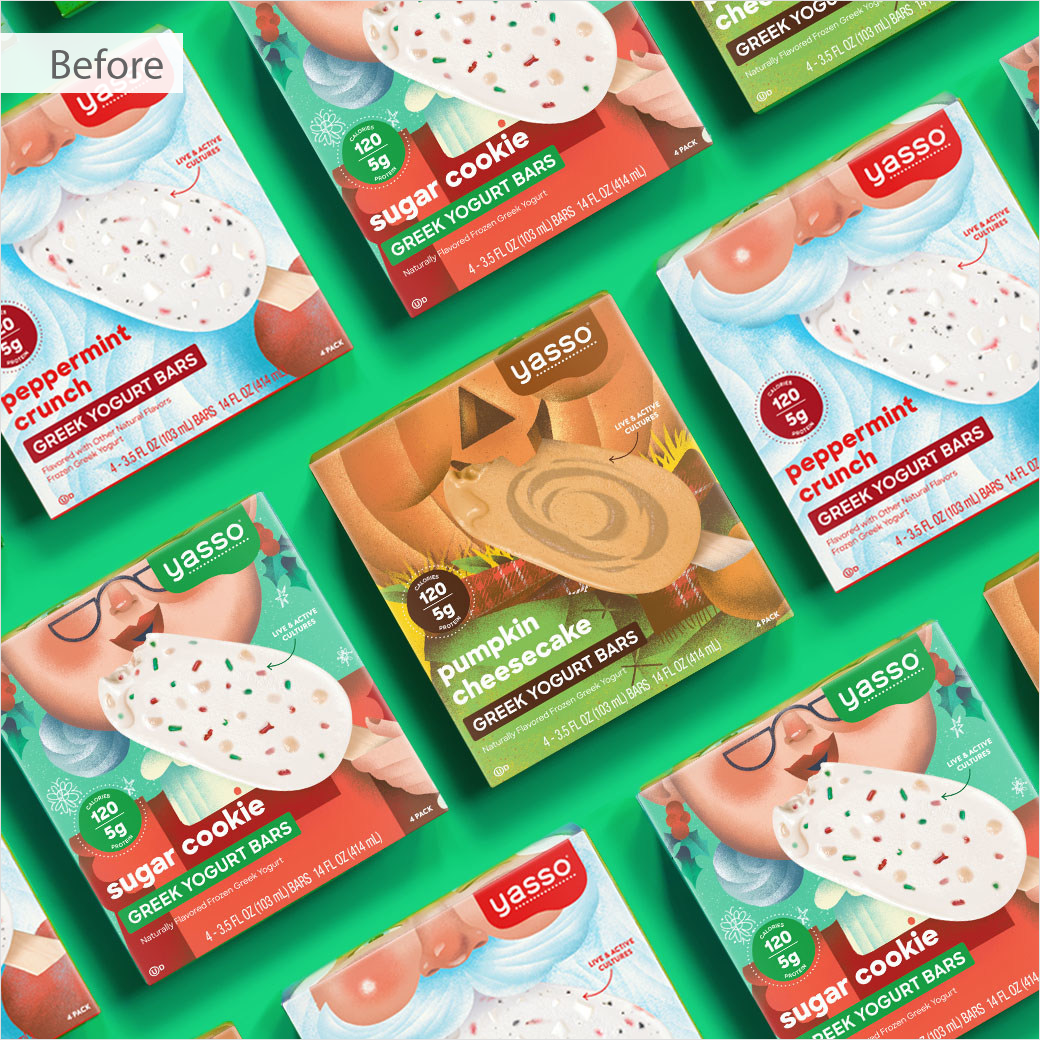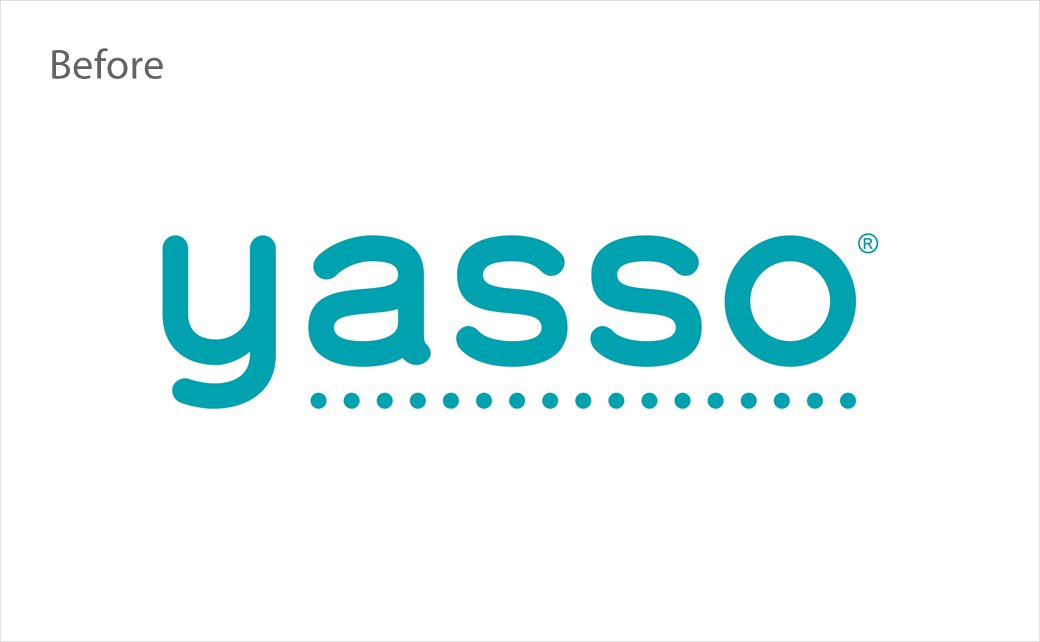 Source: Yasso