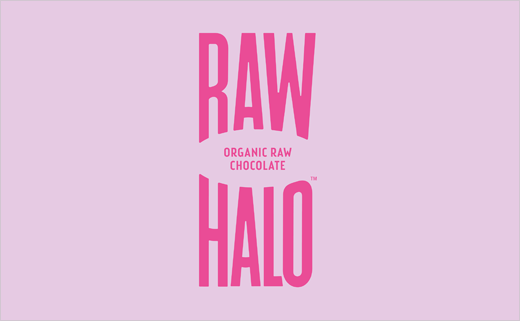 October 16, 2019
Categories:
Food
Chocolate Brand 'Raw Halo' Gets Redesigned by B&B Studio
Organic chocolate brand Raw Halo has launched its new brand identity and packaging across its range of vegan bars, with the design created by London-based agency B&B studio.
Founded in 2015 by Meg Haggar, Raw Halo's chocolate bars are claimed to be made using only ethically sourced ingredients, which include single-origin cacao and coconut sugar.
"The new design combines the reassuring familiarity of mainstream chocolate design cues with a modern vibrancy. Bold typography creates a 'halo' in the negative space, and a radiant colour palette showcases the positive and celebratory quality of the product. Foil and embossing brings a touch of luxurious shine," explain the design team at B&B studio.
The new packaging is also 100% recyclable and plastic free. Additionally, on the inside of the wrapper details can be found of the brand's ethical credentials, from how the ingredients are sourced to the production process and a partnership with charitable organisation One Tree Planted.
"Captured in the brand's bright and honest tone of voice, this inner detail allows the design of the outer pack to remain pared back with the brand name and logo taking pride of place," further comment the designers.
"The premium chocolate category is closely aligned with luxury, and has followed its evolution from exclusivity and affluence, exoticism and craft to now having a new focus on health and wellness," adds Shaun Bowen, creative partner at B&B studio. "With a product that stands at the forefront of this evolution, Raw Halo sets a new benchmark for the premium chocolate category, with an identity that feels celebratory, not worthy or pretentious".
The chocolate bars are currently available in Waitrose, Ocado and Holland & Barrett.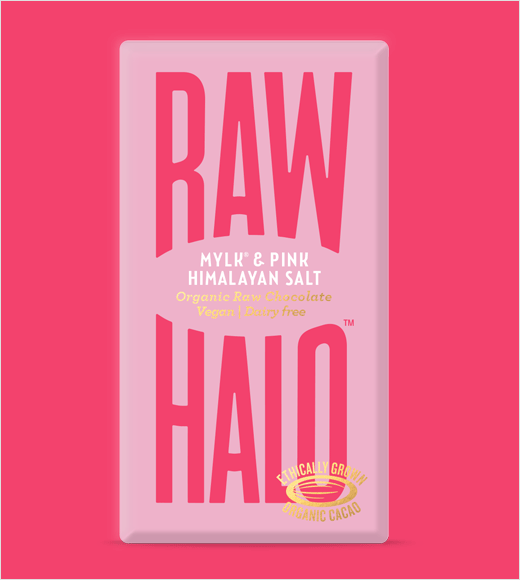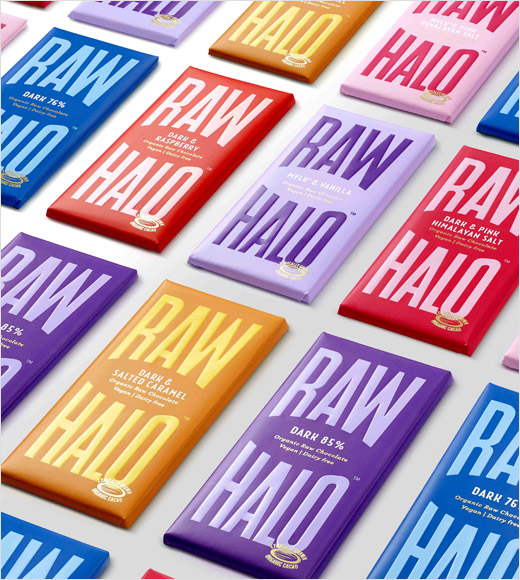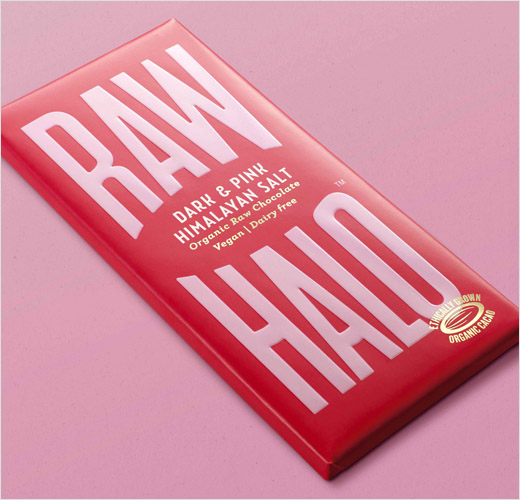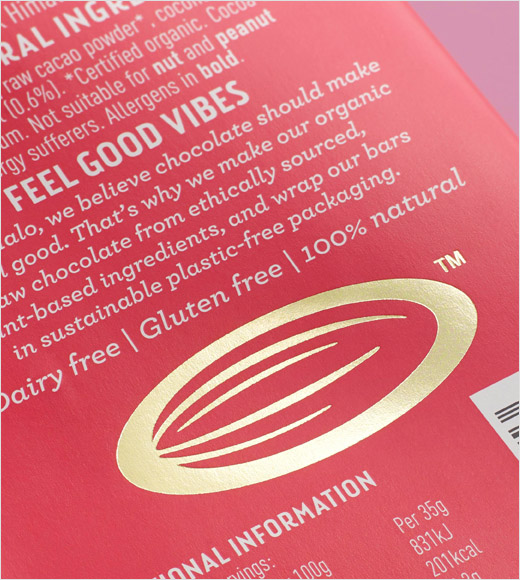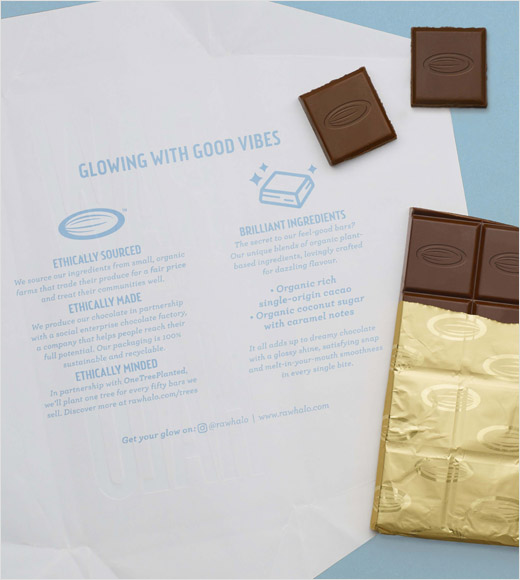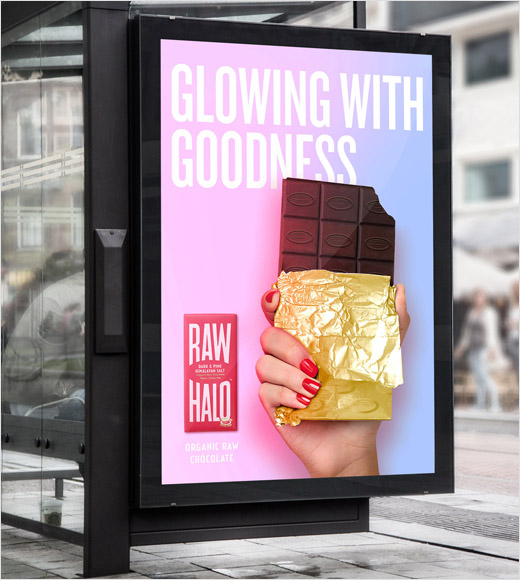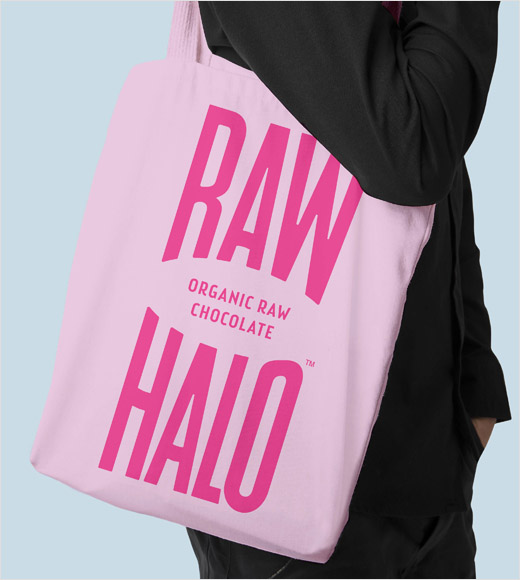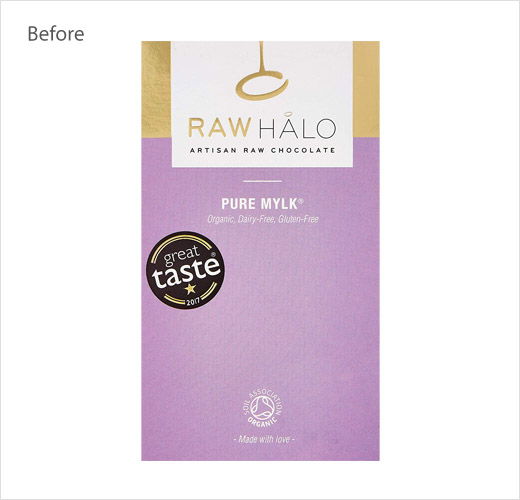 B&B studio
www.bandb-studio.co.uk