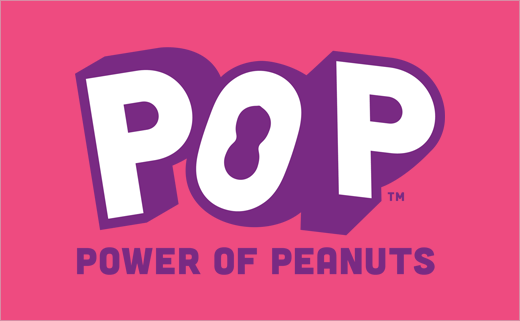 February 25, 2019
Categories:
Food
B&B Studio Creates Logo and Branding for Snack Bar 'POP'
Peanut-based snack food POP has launched in the UK this month with new brand creation by B&B studio.
Available exclusively in Whole Foods before rolling out more widely across the UK, the snack bars come in three flavours, namely, Peanut Butter and Dark Chocolate; Raisin and Dark Chocolate; and Coconut.
The designers at B&B studio say they have created a product strategy, visual and verbal identity that aims to celebrate the 'Power of Peanuts'.
"We spotted an opportunity for POP to focus on a single concept – peanut-based products – that would carve out a unique platform in a very competitive category. This enables POP to really celebrate and elevate the modest peanut, championing its superpowers," explains Shaun Bowen, creative partner at B&B studio.
"Every element of the visual and verbal identity embodies this message, showcasing the core product attributes and brand values in a way that feels celebratory, not worthy. The vibrant visual identity has been designed with a full, three-dimensional impact, representative of the abundance of the peanut and the small but mighty POP bars," he further comments.
"B&B captured the product attributes brilliantly in our new brand identity, with an eye-catching design that feels authentic. From the peanut incorporated into the 'O' of our brand name to a natural tone of voice, B&B kept our values at the heart of the brand and delivered a striking identity that expresses who we are and what we stand for," adds POP co-founder, Katja Thrane.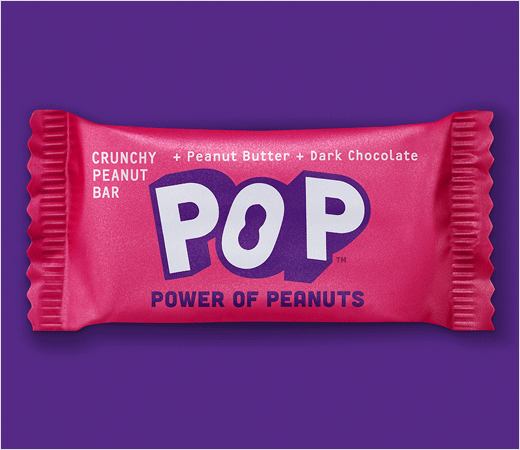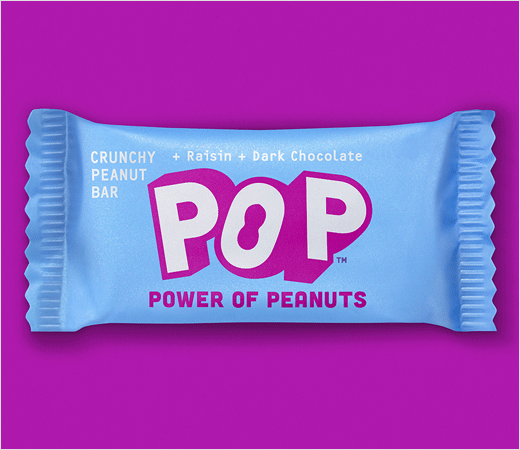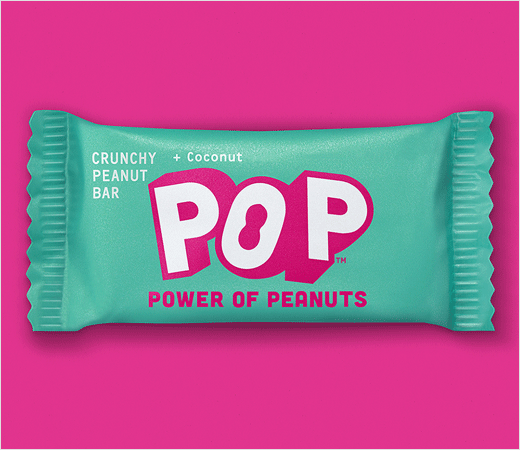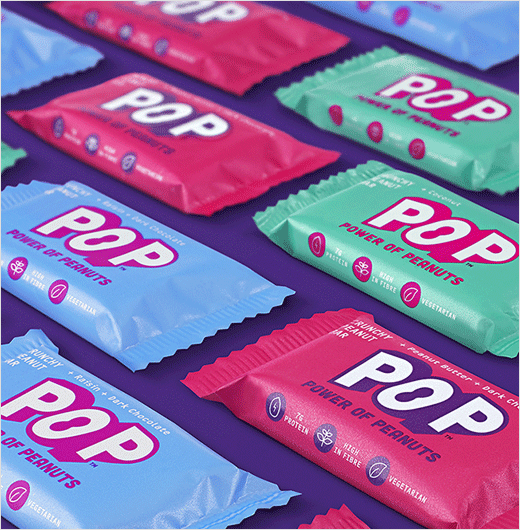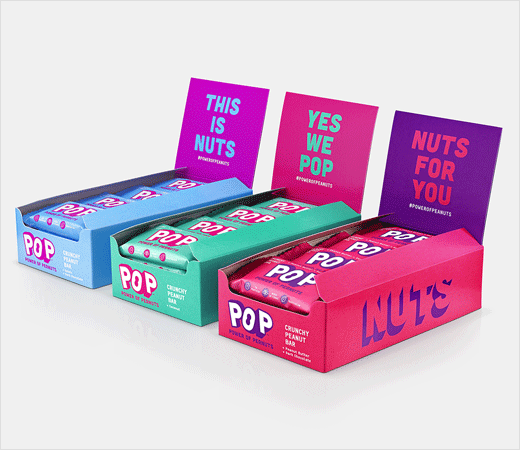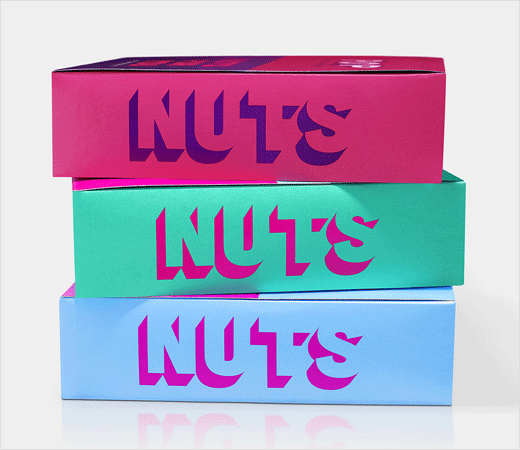 B&B studio
www.bandb-studio.co.uk