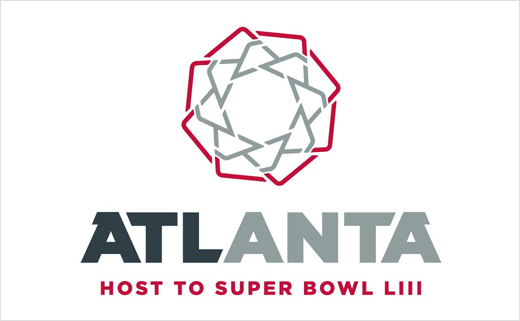 September 19, 2017
Categories:
Sports
Atlanta Super Bowl LIII Logo Revealed
The Atlanta Super Bowl LIII Host Committee has unveiled its official logo, as well as launching its website and social media channels.
The committee described its emblem as "classic red and modern grey with a distinct aerial view of Mercedes-Benz Stadium as part of the logo."
The letters ATL in the ATLANTA word, according to the committee, are featured "in a powerful dark grey colour symbolising a vibrant, progressive and diverse city.
"The red and grey colour scheme signifies a bold and innovative spirit that is present every day in a global city that prides itself on a unique, inclusive warmth and charm," the committee said.
Mercedes-Benz Stadium's roof element in the logo "showcases a special red and grey colour combination that strategically reveals football imagery with grey goal posts as part of the inner roof panel outline," the committee further said.
"We want to introduce our logo design with a nod to our great city as well as the finest stadium in the world and show how much we are anticipating the challenge of hosting a Super Bowl experience like none other," said Host Committee COO, Brett Daniels.
"We tried to creatively include the key architectural element of our new iconic stadium in the design while also adding a special football touch as goal posts anchor the dynamic roof panel," added executive director Carl Adkins.
Super Bowl LIII, which is the 53rd Super Bowl and the 49th modern-era National Football League (NFL) championship game, will decide the league champion for the 2018 NFL season. The game will be played on Sunday, February 3, 2019, at the newly-built Mercedes-Benz Stadium in Atlanta.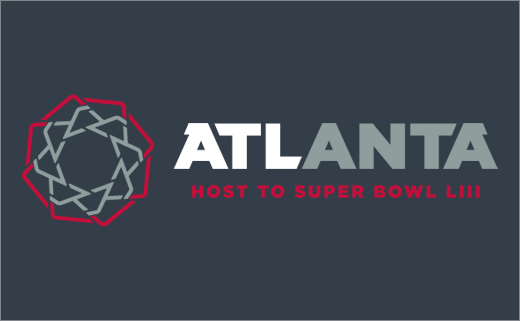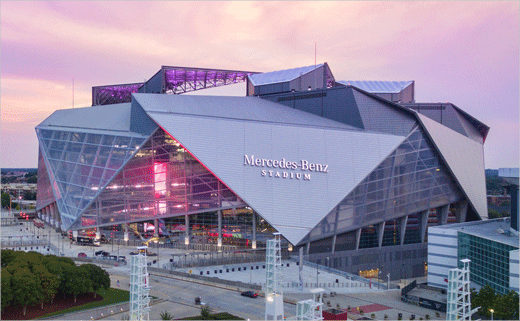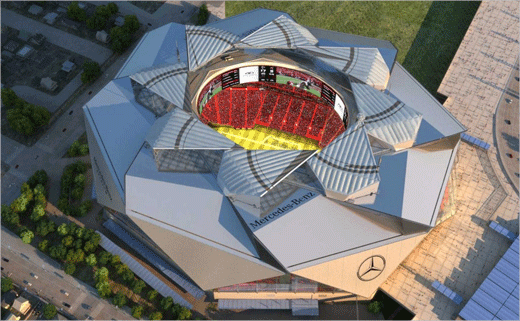 Source: Atlanta Super Bowl LIII Host Committee