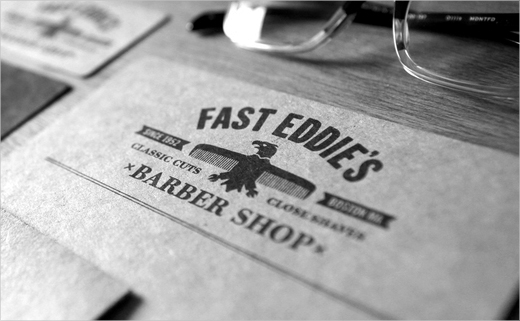 Barber Shop: Fast Eddie's
Situated in one of Boston's historical neighbourhoods, Fast Eddie's is a traditional barber shop that has been tending to men's hair for well over half a century.
Graphic designer Richie Stewart, of Commoner, Inc. studio, came up with this revised branding and identity proposal for the traditional gents hairdressers.
Richie wanted both the logo mark and associated typography to evoke a traditional Americana style. Franklin Gothic and ATF Bodoni typefaces – both of which were scanned from a letterpress book – surround a a centerpiece illustration of an iconic eagle with a barber's comb for wings.
Throughout the design process, Richie deliberatly stayed away from the conventional red, white and blue barber pole theme, instead opting to pursue a more modern, high contrasting look and feel. The subsequent monochromatic use of stark, rich blacks on a white background lend the design a distinctly masculine feel.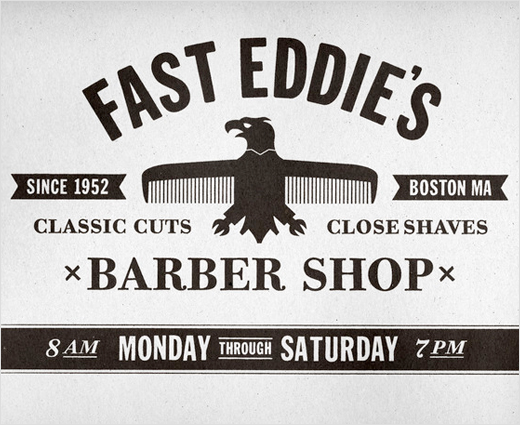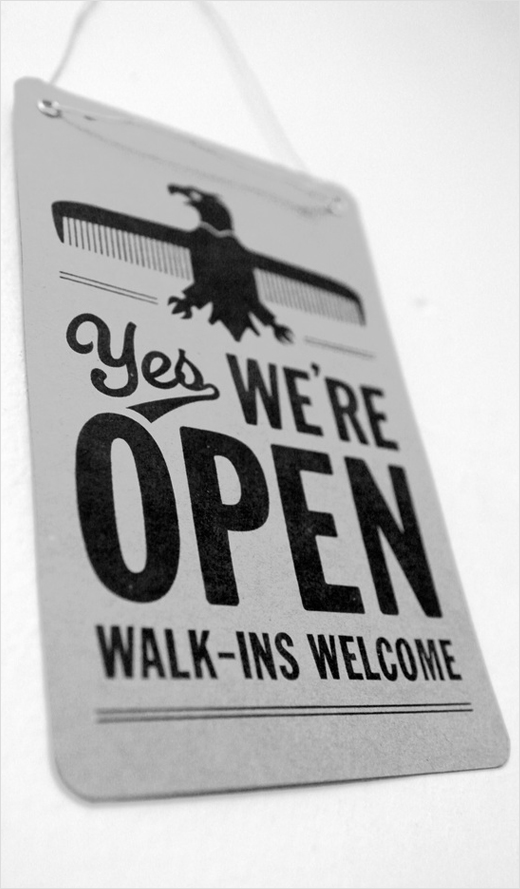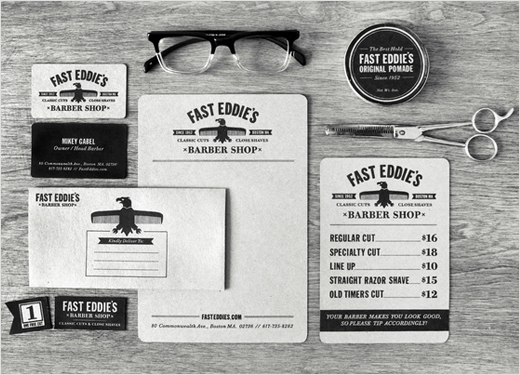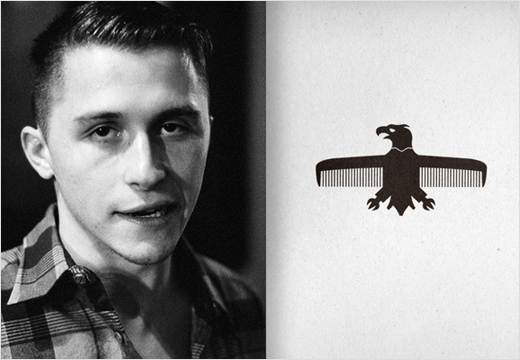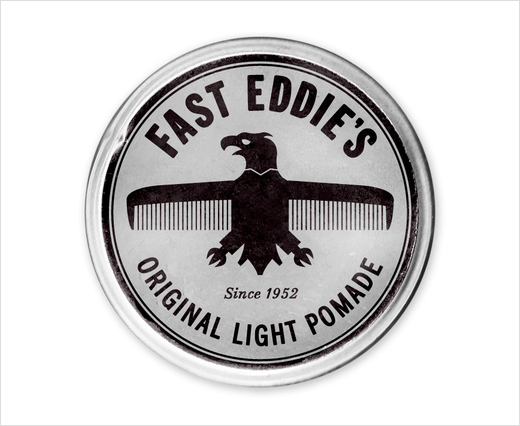 Richie Stewart
www.portfolio.commonerinc.com