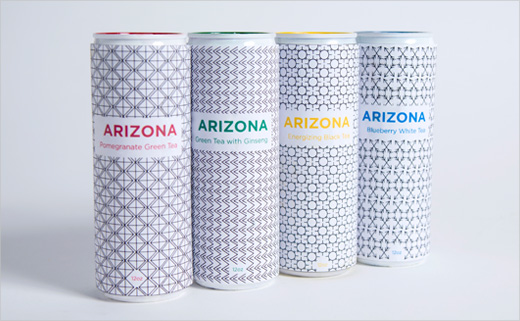 January 9, 2014
Categories:
Food
Branding and Packaging Concept for 'AriZona Tea'
Maria Theron is a graphic designer who is currently a senior at the Maryland Institute College of Art (MICA) in Baltimore, Maryland, USA.
Completed as part of her academic studies, this conceptual brandshift for the popular AriZona Tea line of cold, canned beverages aims to shift the visual language away from the ultra-bright, bombastic former sensibility to one that more mindfully pays homage to the pattern languages of Arizona's Native American tribes.
In order to broaden the product's reach to a more upscale audience, the look and feel have been distilled to principally black and white, while retaining jewel-like accent colours for key brand and structural components.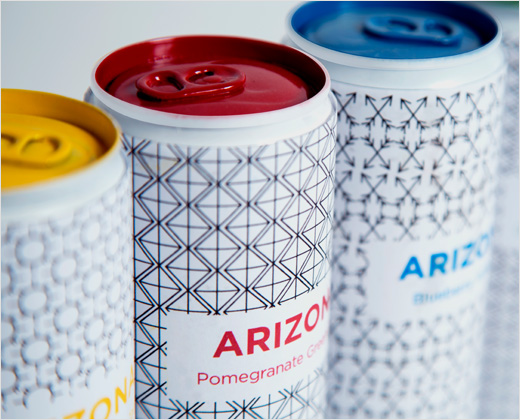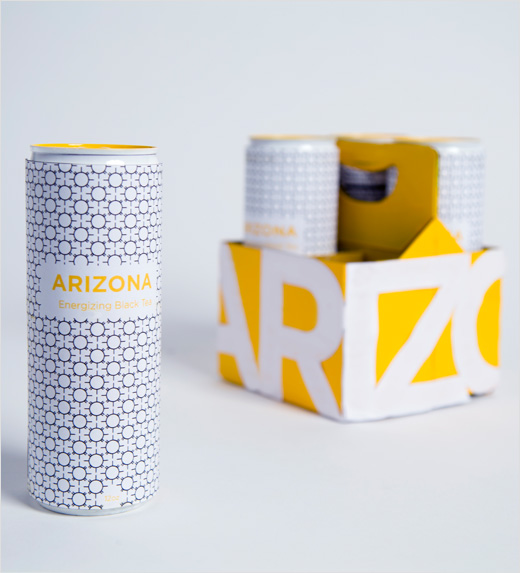 Maria Theron
www.behance.net/mariajtheron