New SCI-MX Ready-Meal Range Gets Branded by Brandon
British food manufacturer Samworth Brothers is launching a new range of ready meals aimed at "fitness-focused" consumers, with brand identity and packaging design created by Brandon.
Said to have been developed in response to increasing consumer demand for healthier convenience options, the meals, which come in three variants – Cajun Chicken, Turmeric Chicken and Pad Thai Chicken – are high in protein, with 'clean' ingredients and green traffic lights indicating low fat, sugar and salt content (traffic light-coded food labels having been introduced in the UK towards the end of 2013).
Samworth Brothers, which makes chilled foods for supermarkets including Tesco and owns sports-supplement company SCI-MX, asked Brandon to design a brand and communications strategy that would "unite the culinary and fitness sectors".
"Brandon responded by creating a whole new design language that fuses appetising ready-meal branding with the informative sports-nutrition language that you find on supplement bars and drinks," explain the designers. "The name EatFit was chosen at it's easy to understand in those crucial decision-making seconds at shelf or while scrolling online. And in a nod to accepted cues from the sports sector, the logomark appears in capitalised 'go-faster' italics, with 'Intelligent nutrition by SCI-MX' underneath to highlight that the products are being delivered in collaboration with a trusted sports-nutrition brand."
Additional design details include key ingredients highlighted on pack as 'arrowheads', as well as overhead shots of plated meals.
"Our challenge was to make the very different design cues and sector-specific language work together in a way that's credible and appealing. The brand had to stand out in its own right, with SCI-MX promoting the fact that it's a serious brand with weighty nutritional claims, not a faddish challenger," says Simon Ellis, client services director at Brandon. "We've created a new sports nutrition ready meals design language. But we also had to ensure that the scientific information on pack was easy to absorb at speed. It's an entirely new proposition, and our work will support SCI-MX at it expands the range."
The new range will initially be available only in Tesco stores starting from mid-November, retailing at £4.49 for a single serving.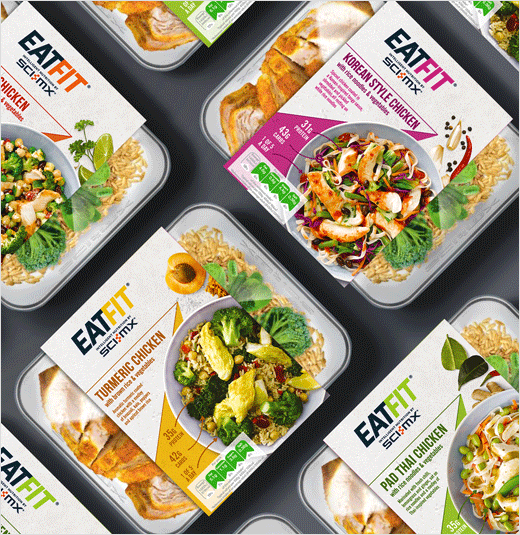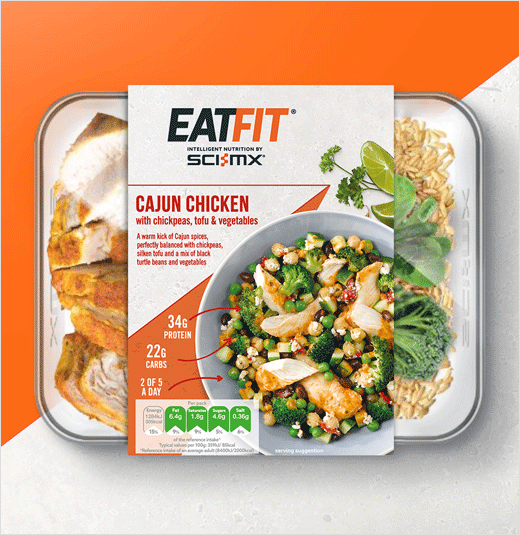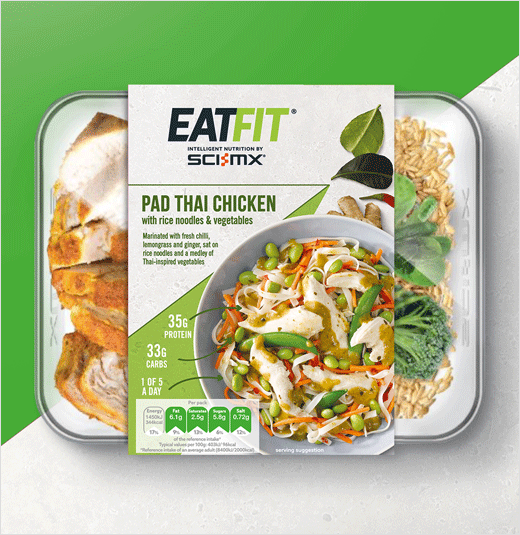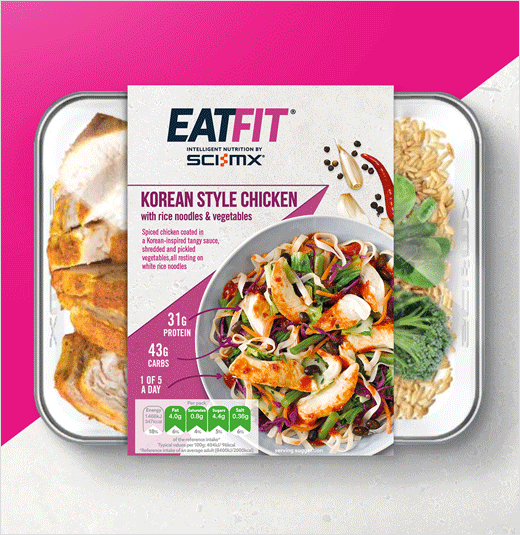 Brandon
www.brandon-consultants.com