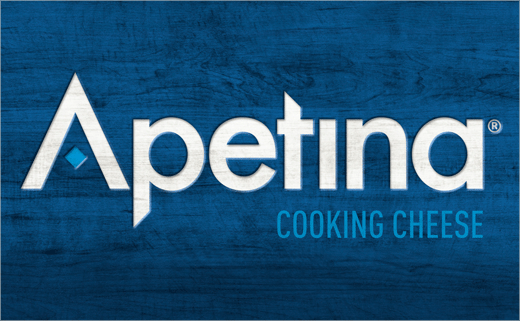 June 27, 2017
Categories:
Food
Bulletproof Redesigns Apetina Cheese Brand
Arla Foods has teamed up with the London office of design agency Bulletproof to create a new brand visual identity and packaging design for global cheese brand Apetina.
With an ambition to reposition Apetina as a cooking cheese brand, bosses at Arla Foods say they needed a design that would drive reappraisal, inspiring 'casual creative cooks' to become more inventive and start introducing Apetina into their wider cooking habits rather than just using it in the salad bowl.
Bulletproof, which was was appointed to the project in May 2016, comments: "We had licence to be bold and disruptive from the get-go in order to shake up the category and change the mindset of our target consumers. Through the established lighthouse identity, our rallying cry was 'Let's Play in the Kitchen'. This grounded our product firmly in the cooking arena, while giving us the ability to be playful and expressive.
"The current cooking cheese category is an ocean of cold blue and white, with lacklustre photography focussing on salads and unappetising white cheese. Our aim was to shake up the status quo and dynamically bring to life on pack the exciting culinary opportunities that exist when cooking with Apetina.
"The brand mark has been simplified and locked up with the new Apetina diamond device, forming a consistent and ownable equity the brand can use on and off-pack moving forward, while ensuring portfolio harmonisation for the 60+ SKUs. A fresh and bold, dark blue colour palette set on a natural wooden texture finishes the design to give maximum shelf impact in store and add natural culinary cues."
The diamond device also frames an array of ingredients chosen to complement each variant, alluding to the variety of recipes that can be created with each cheese.
Additional details include photography that is shot top down as well as supporting copy on the lids and sides that is claimed to reinforce the front of pack recipe suggestion.
The new packaging is already in store in the UK and Netherlands with Sweden, Finland, Norway and Poland launching later this year and the rest of the world in 2018.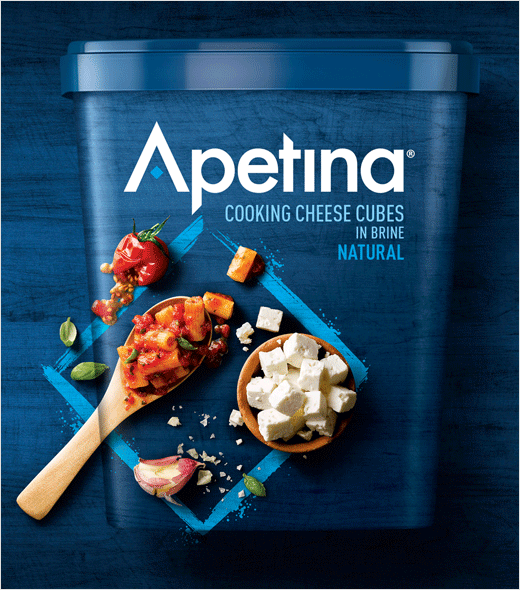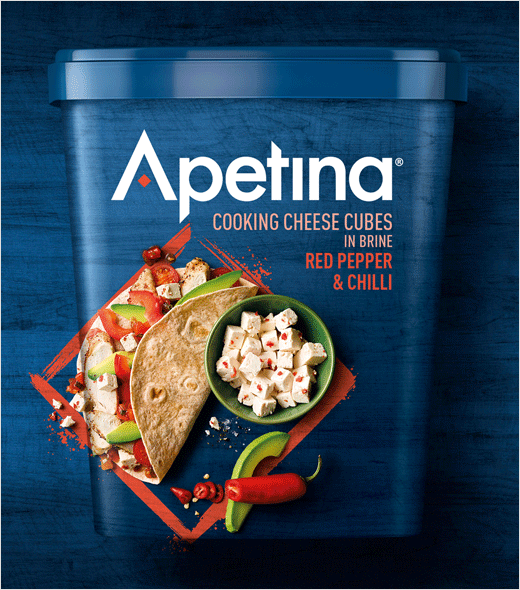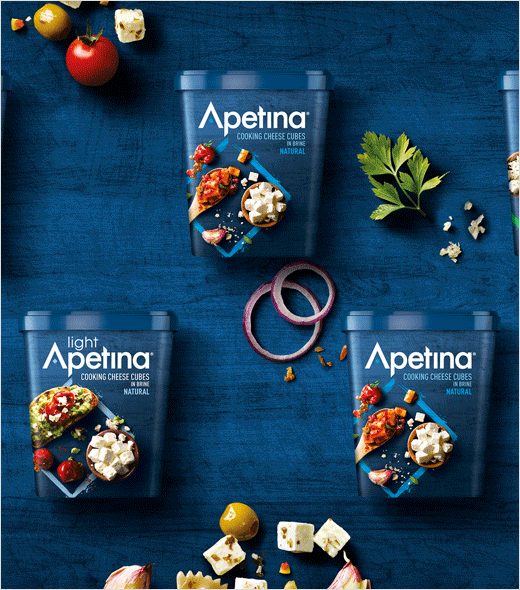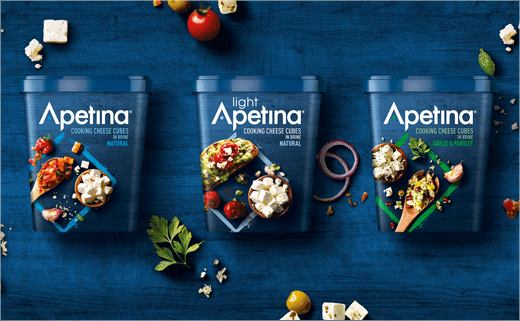 Bulletproof
www.wearebulletproof.com