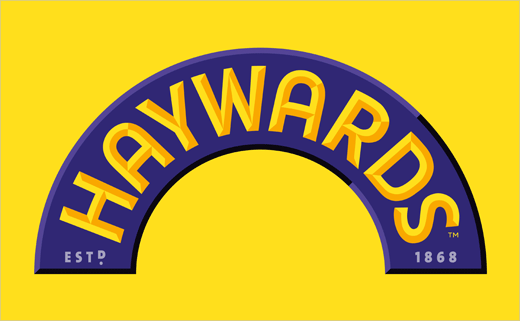 October 15, 2015
Categories:
Food
Bulletproof Redesigns Haywards Pickled Veg
Bulletproof has created the new brand identity and packaging design for pickled veg brand Haywards. The design agency was appointed by brand owner Mizkan Euro following a three-way creative pitch back in July 2014.
Keeping the existing Haywards yellow-on-blue colour scheme, the designers have created a hand drawn brand mark that is said to have been inspired by the vintage-style typography of Latino art.
Emboldened by contrasting 3D detailing, the identity frames the 'Tang-o-meter' – an idea suggested by Mizkan Euro, and which Bulletproof was asked to bring to life. Beneath the flavour dial, the product is labelled accordingly with bold typography using a colour scheme that is in line with the flavour, while the brand's strapline "Liven Up Your Food" sits at the base of the label.
Other core elements of the new brand identity include changing the existing gold coloured lid of the jars to the Haywards' 'blue' as well as extending the new logo design to the top of the lid.
Bulletproof comments: "We wanted to invigorate an old fashioned and traditional category dominated by private label by pushing boundaries and positioning the Haywards brand as the 'Masters of Pickle'. Haywards pickled veg has a loyal fan base of older consumers, who have grown up eating it, however research showed that consumers didn't understand the flavour profiles and strengths of the various products in the range. Our challenge was to create a bold and flavour-centric design to entice younger consumers to trial the products – all without alienating existing consumers."
The new Haywards pickled vegetable packs will begin a phased roll out in October with pickled onions, beetroot, piccalilli, red cabbage and mixed pickle changing over to the new packaging in selected retailers.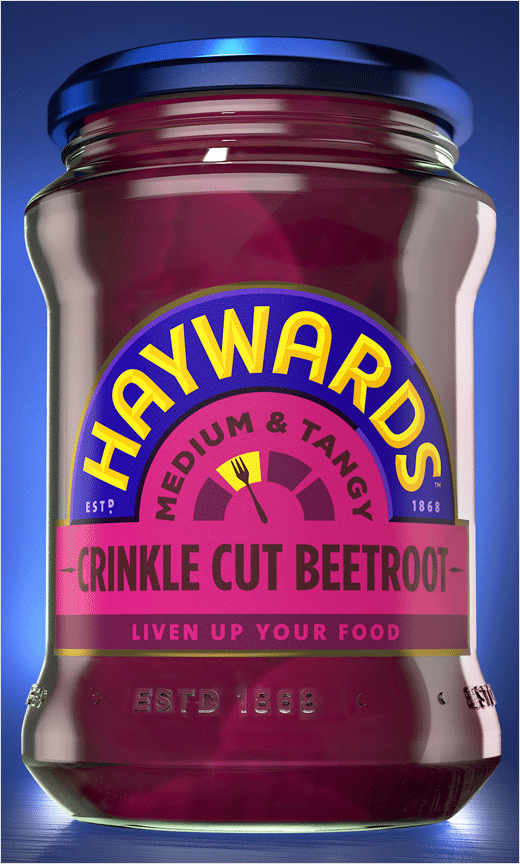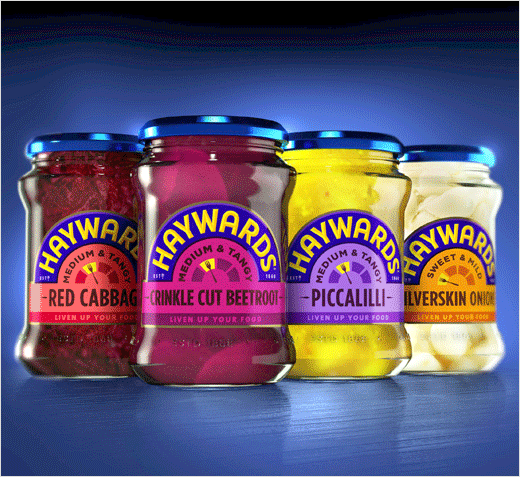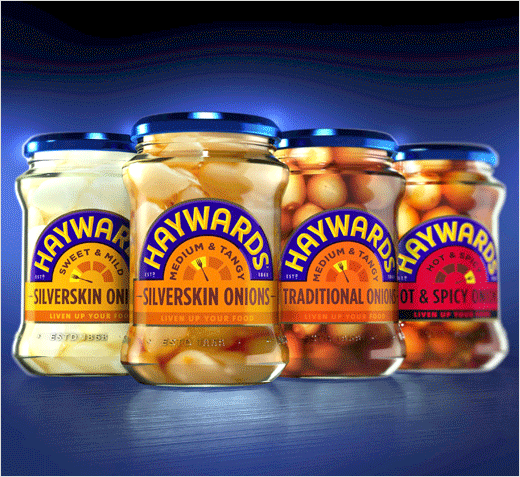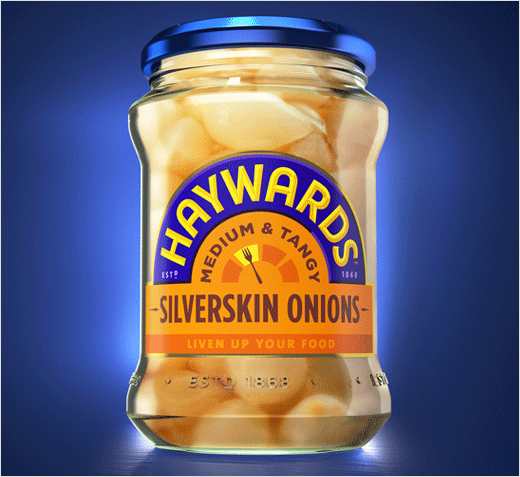 Bulletproof
www.wearebulletproof.com