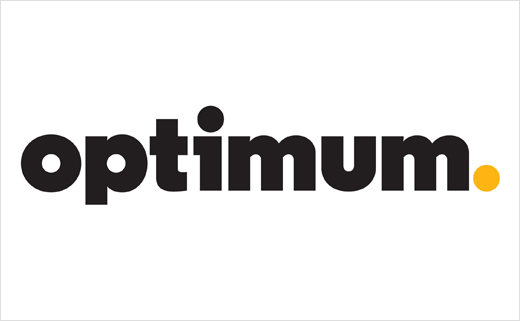 Cablevision Unveils New Optimum Logo
We have just received this press release from Cablevision Systems Corp., (NYSE: CVC). The company has today unveiled a new Optimum logo and the company's first branding campaign in nearly 10 years, focused on customers and the meaningful connections enabled by the company's Optimum products and technology.
The initial flight of television advertising will begin running in the New York metropolitan area tomorrow, and will continue for several weeks, followed by a second series of television spots expanding the campaign later in the year. The new logo and design program will be implemented across all customer-facing platforms and executions, including field service trucks, employee uniforms, Web properties, direct customer communications and, of course, marketing efforts.
"Cablevision, at its core, is a customer-focused company that provides essential services connecting each of our more than three million customers with their world," said Kristin Dolan, Cablevision's senior executive vice president of product management and marketing. "Our new logo and branding campaign reflects our commitment to honesty, transparency, the quality of the services we provide and – importantly – how we interact with our customers. We could not be more pleased or proud to be taking our marketing in this new direction, underscoring our leadership position in the markets we serve as the provider of the best TV, phone and Internet available anywhere, at any price."
The logo, which will be used across all Optimum consumer-facing properties, is part of a new, overall redesign of the brand. It reflects a cleaner and much more simplified approach to design, unencumbered by extraneous visual elements. It was produced by COLLINS:, a New York-based firm run by Brian Collins, in cooperation with Cablevision's internal marketing and product groups. Collins' previous work includes design programs with Coca-Cola, Microsoft, Levi Strauss & Co., and Johnson & Johnson.
"Simplicity gets rid of the complicated and replaces it with clarity. We've worked with Optimum to deliver just that in their new design program. Frankly, as a designer, it's been remarkable to work with a team of people who are so hell-bent on making every customer's experience better and more meaningful," Collins said. "This industry loves making things bigger and more complicated and more difficult to figure out. It takes a remarkable commitment – and focus – to move in the exact opposite direction and make things super easier and more meaningful for people. Optimum asked us to do just that when we began the redesign of their brand and, working in partnership with their amazing team I think we've done it."
The television advertising, created by the company's new branding agency, Mother NY, includes both 60 and 30-second "anthem" spots and a series of four 30-second spots focused on customers dealing with life's incremental and highly personal challenges without having to worry about their Optimum-provided cable, phone or Internet service. Mother has most recently done extensive branding work with Virgin Mobile and Reading is Fundamental.
"We're excited to help more people appreciate Optimum's potency and for them to connect to the brand," said Andrew Deitchman, Partner/co-Founder of Mother NY. "The last thing that people want to think about is their TV, phone and Internet. They just want them all to work. So our first campaign is about making Optimum's services as simple, seamless, and straightforward as they can be."
"We have been fortunate to collaborate with some of the most accomplished creative minds in branding and advertising, we have been energized by the process and are extremely proud of the work," Dolan said. "To work with Brian Collins on the new Optimum logo, or a firm like Mother on communicating with the marketplace in a new way has been extremely gratifying, and we are excited to put our new design program and creative in front of both existing and prospective customers."
About Cablevision
Cablevision Systems Corporation is one America's leading media and telecommunications companies. In addition to delivering its Optimum-branded cable, Internet, and voice offerings throughout the New York area, the company owns and operates cable systems serving homes in four Western states. Cablevision's local media properties include News 12 Networks, MSG Varsity and Newsday Media Group. Cablevision also owns and operates Clearview Cinemas. Additional information about Cablevision is available on the Web at www.cablevision.com.