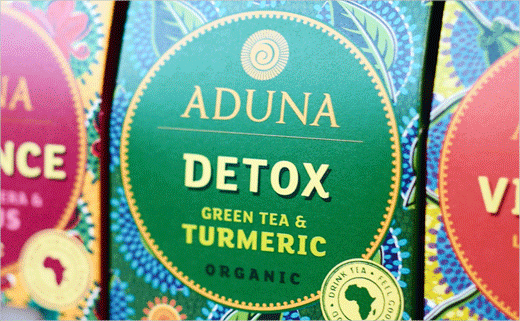 June 15, 2018
Categories:
Food
Carter Wong Designs Aduna's New African 'Super-Teas'
Health food brand Aduna, which claims to offer a range of superfood products whilst at the same time creating incomes for rural African households, has launched a new selection of African "Super-Teas" with design by Carter Wong.
The latter originally started working with Aduna back in 2013, when the London-headquartered food retailer launched its #MakeBaobabFamous campaign – a marketing drive to popularise baobab fruit powder in the UK.
The brand subsequently gained traction with listings in Selfridges and Liberty London and has since grown to include additional African botanicals including moringa and cacao.
The three 'hero' ingredients of the Aduna range – moringa, baobab and cacao – have now been joined by hibiscus and turmeric to create the new range of five teas. Each superfood ingredient is at the same time combined with a more traditional flavour such as green tea or lemon and ginger to offer a more familiar taste profile to UK consumers.
Key packaging details include the adoption of bespoke, illustrative-style patterns to differentiate between each of the five flavours, as well as an informal tone of voice that is further supported by simple graphics which encourage the consumer to "Drink tea, feel good, do good".
"With an eye-catching identity that takes inspiration from the traditional fabrics and red earth of West Africa, fused with an energetic twist suited to the UK market, Aduna is quickly establishing itself as the go-to brand for superfoods that fit a modern lifestyle," says Carter Wong's managing director, Sarah Turner.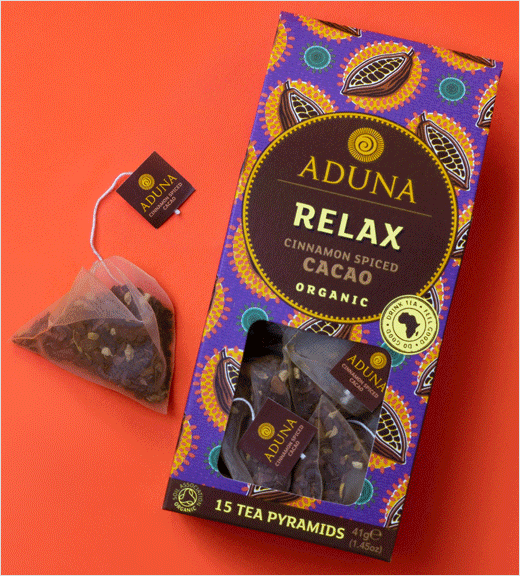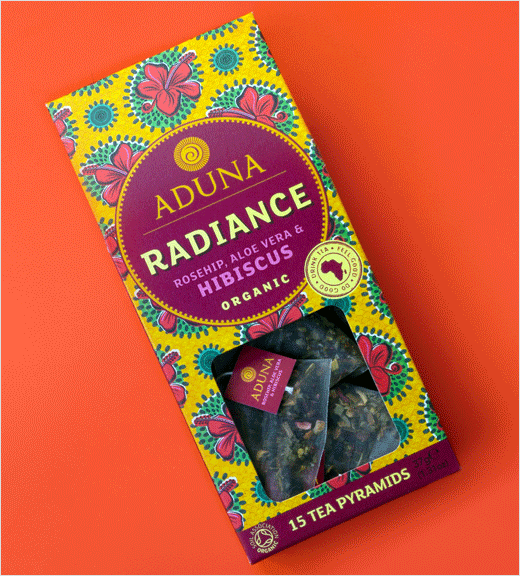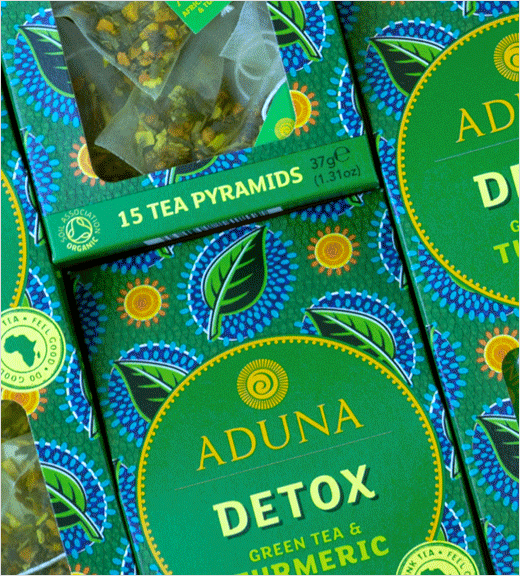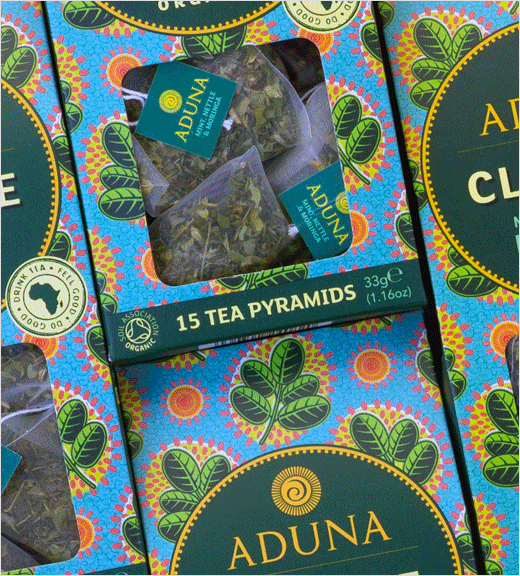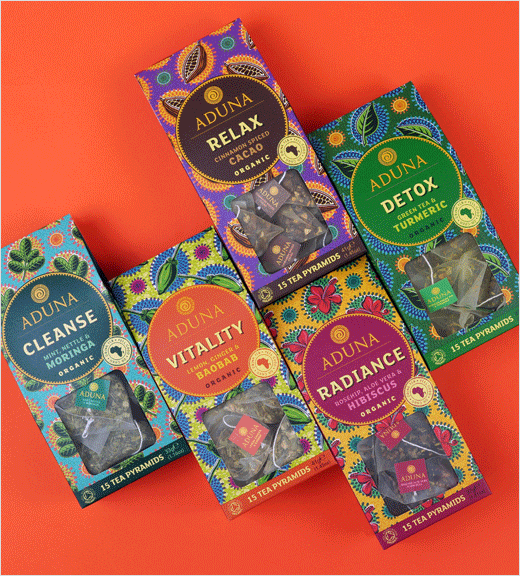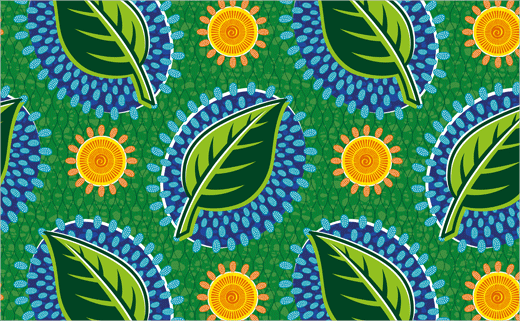 Carter Wong
www.carterwongdesign.com