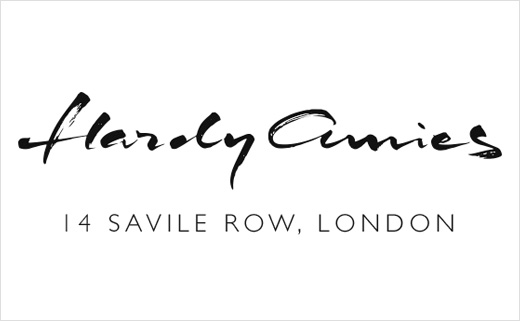 Concept Logo Design for Fashion House, 'Hardy Amies'
English couture house Hardy Amies was founded by the late Sir Hardy Amies (d. 2003) just after the Second World War.
As well as being Queen Elizabeth II's official dressmaker for 50 years, Hardy Amies' creations also included costume designs for the 1966 England World Cup team and the 1968 Stanley Kubrick film 2001: A Space Odyssey.
Considered to be among the first to practise 'power dressing', he was also one of the founders of ready-to-wear clothing for men.
Hardy Amies garments continue to be made and sold at 14 Savile Row – the famous Mayfair street that is steeped in the history of bespoke tailoring. The exclusive address also features as an integral element of the company's official logo.
Spanish designer José Joaquín Domínguez has recently developed a couple of conceptual logo proposals for the English tailoring brand.
With a background in calligraphy, hand lettering and custom typography, José's designs take on a handwritten style much like the company's original logo. However, his updates have the effect of both modernising and refining the original without sacrificing any of the latter's integrity or readability.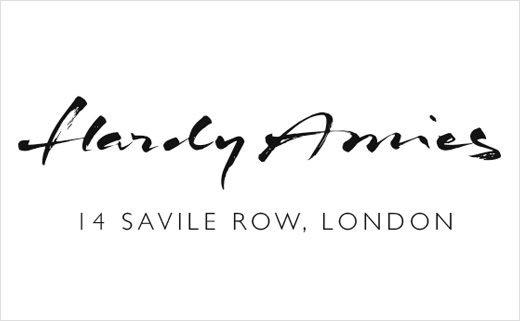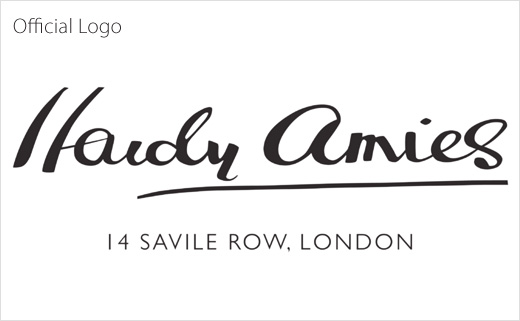 José Joaquín Domínguez
www.behance.net/JoaquinScript