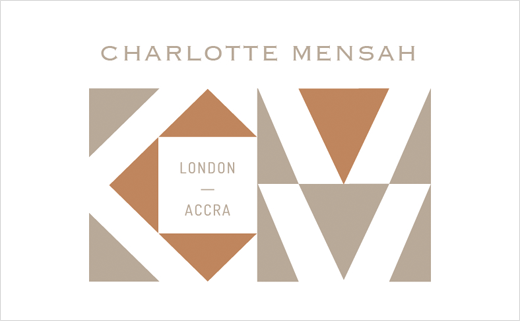 DewGibbons + Partners Creates Branding for Charlotte Mensah
Charlotte Mensah, award-winning hairstylist, owner and artistic director of Hair Lounge in London's Notting Hill, has recently launched the Charlotte Mensah Manketti Oil Collection – her own premium hair care range aimed specifically at the Afro and curly hair market, with branding and packaging design by DewGibbons + Partners.
The range, which initially launched with three products, aims to reflect Charlotte's own heritage and style inspiration, especially her roots in Northern Namibia and Ghana, where she spent her childhood.
Visually, the abstract shapes come together to form Charlotte's initials. Opaque bottle finishes in either white or black combine with dark colours in gold and copper foil that catch the light to complete the look.
"In a world where virtually all such brands focus on the functional, Charlotte Mensah hair care stands out because it focuses on desire," says Nick Vaus, creative director at DewGibbons + Partners.
The identity has gradually been rolled out to other brand assets including the Hair Lounge's fascia, bags, and Charlotte's website.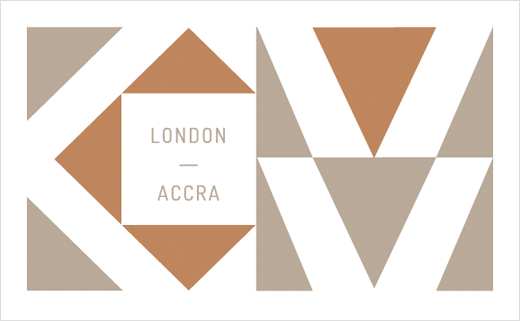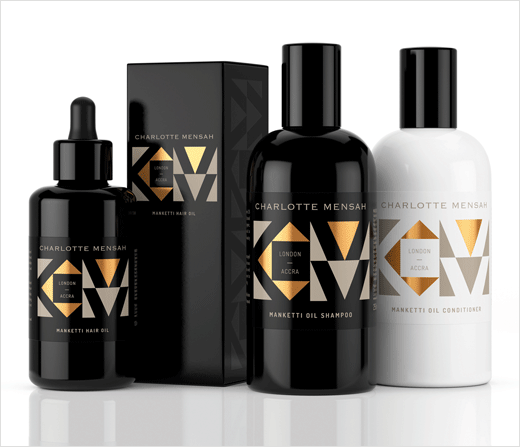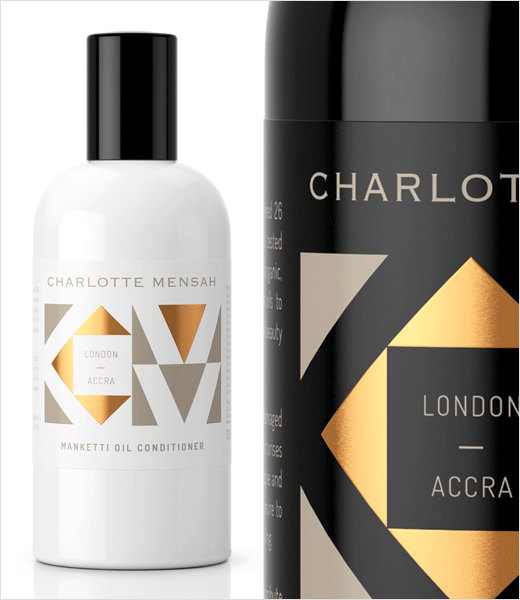 DewGibbons + Partners
www.dewgibbons.com