'Hello Day' Supplements Get Nature-Inspired Branding and Packaging by DewGibbons + Partners
This month sees the launch of Hello Day, a new range of healthcare supplements available as a seasonal box, supported by a lifestyle app, and with the name, brand identity, and packaging all designed by DewGibbons + Partners.
The very first so-called "Spring Box" is now available in the UK, with plans to expand to France, Spain, and Italy. It contains four food supplements that are claimed to help balance vitality, reduce fatigue, activate circulation, and aid digestion.
Targeted towards a core customer base of 30-50 year old "urban dwelling" women, additional boxes will follow for Summer, Autumn and Winter. This seasonal approach has inspired not only Hello Day's approach to healthcare, but also its visual and verbal language.
"The design captures the brand idea that Hello Day helps people 'roll through the seasons', and dials nature and science cues up and down depending on the communication," say the designers.
Key elements of the brand's design, which will eventually span 20 products over eight categories, include geometric patterns inspired by nature as well as graphical vector-based illustrations that are claimed to elicit a feeling of "scientific efficacy".
"Seasons, Nature and Efficacy are the three key parts that make up Hello Day's big idea. These elements, along with the brand mark, are dialled up and down in the visual and verbal language throughout the customer journey, dependent on how important they are to the brand and the consumer's need state," explains Nick Vaus, partner and creative director at DewGibbons + Partners.
The logo borrows cues from the beauty sector and combines a customised typeface based on Didot with a pattern set in gradient orange to "signify a new day".
Hello Day's website and free app, meanwhile, were both devised by DewGibbons + Partners in collaboration with Make It Rain who built the website, and Interaction Healthcare who created the app.
"DewGibbons + Partners has given Hello Day a visual style that's in tune with seasons and nature, focuses on end benefits, balances science and nature, and that is bright, light and optimistic," comments Sebastian Rumpler, founder of Hello Day.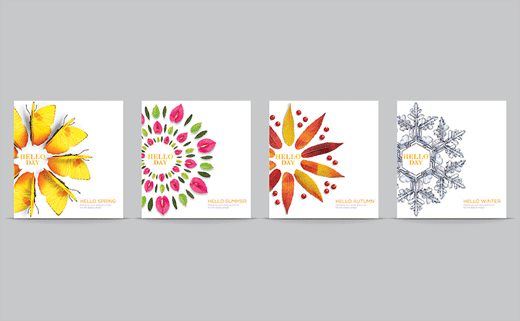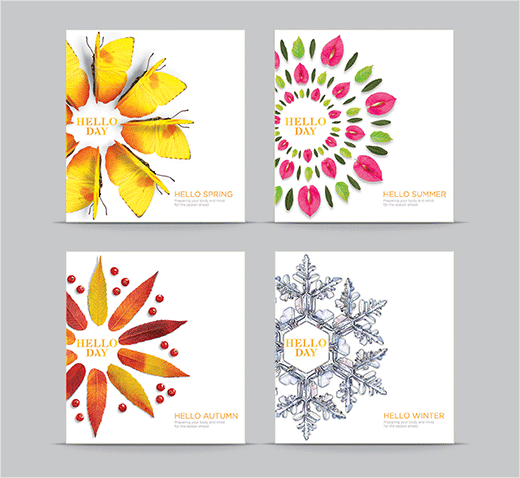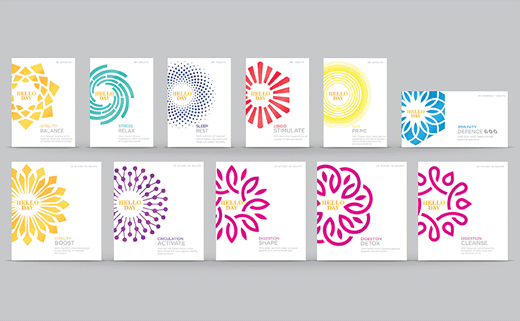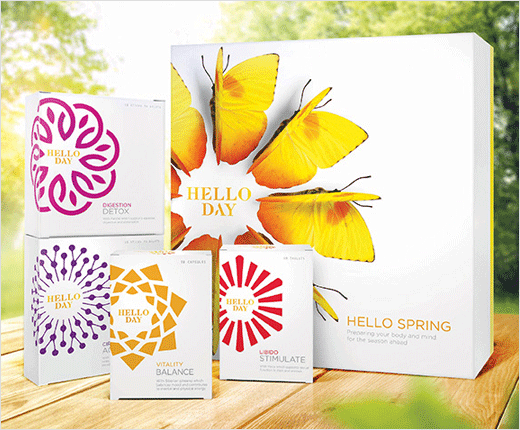 DewGibbons + Partners
www.dewgibbons.com