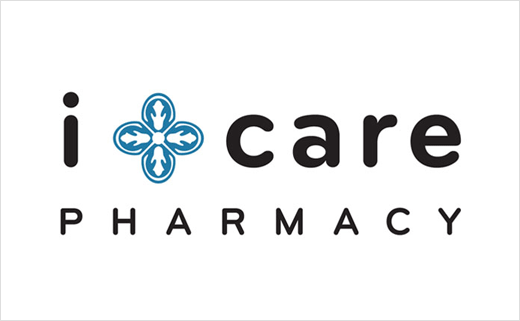 studioBIG Creates Tile-Inspired Branding for 'i+care Pharmacy'
The i+care Pharmacy opened in December at 200B Livingston Street in Downtown Brooklyn. The store, which combines a boutique pharmacy with a high-end opticians practice, represents a new concept for the owners, who are said to run several pharmacies in the New York metro area.
The high-end feel of the store aims to target the evolving audience rapidly developing, increasingly upmarket location across from Macy's, adjacent to Fulton Mall, and nearby City Point.
Focusing on an aesthetic experience and customer service, the upscale, custom design by studioBIG is a departure from the chain's ten other locations. The agency's owner and lead designer Leah Plevrities designed the interiors, branding, and signage to convey a clean, modern aesthetic.
"Whites and blues create a cool, hygienic-looking palette, while touches of wood provide warmth and a nod to the pharmacy's natural, organic focus," says studioBIG.
Visual cues, like distinctive blue and white floor tiles and floating white ceiling planes, are designed to lead visitors through the space. The pattern of the floor tiles continues onto the optical display cases and pharmacy desk to draw attention to points of customer service.
To develop a fully custom look within an efficient budget, studioBIG says it derived the flower and cross logo and pattern from a stock floor tile. The pattern was carried throughout the space—on backlit cases, wallpaper, signage and wall graphics, and on the design of the pharmacy's business cards.
All pharmacy shelving was also dropped to no higher than eye level to maintain visual connection from the front of the store to the back. The L-shaped floor plan allows for back-of-house pharmacy space to be hidden from view.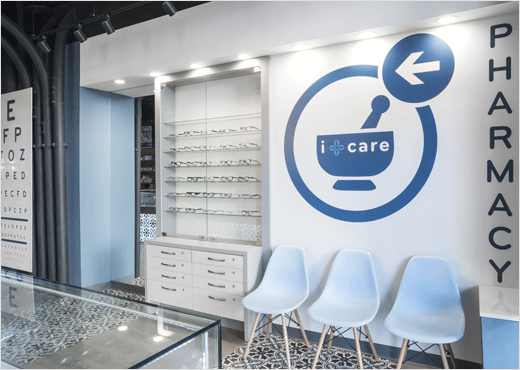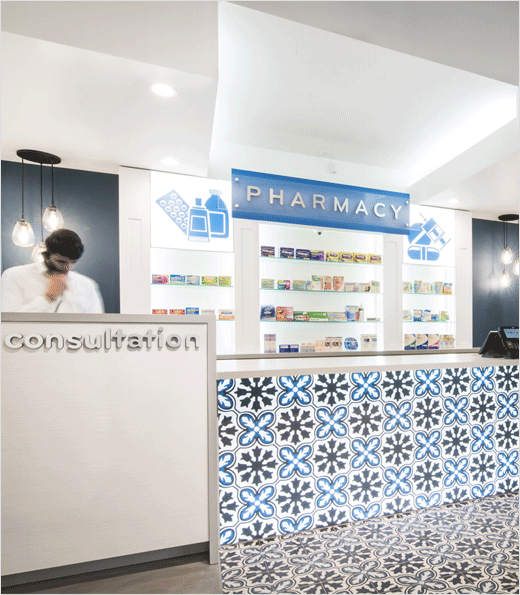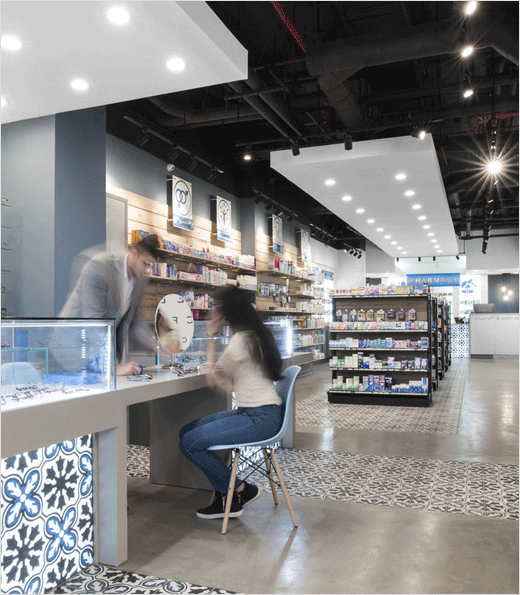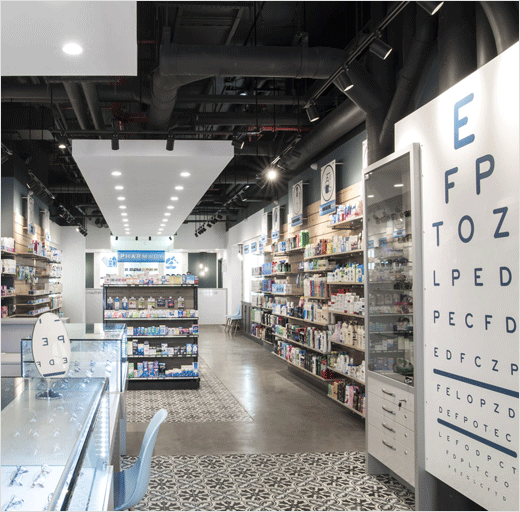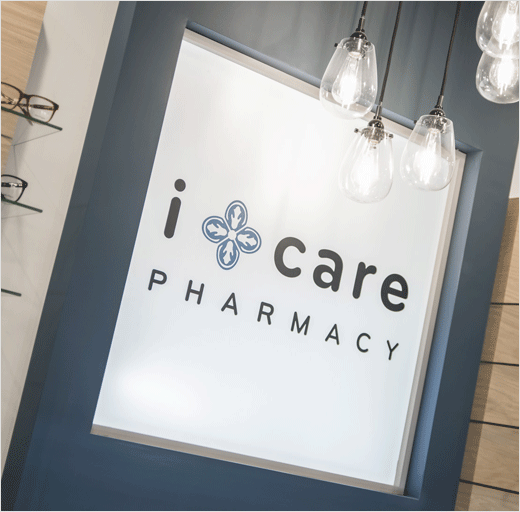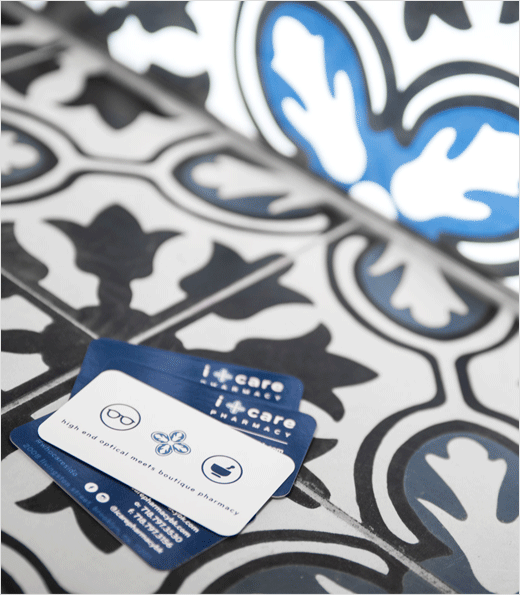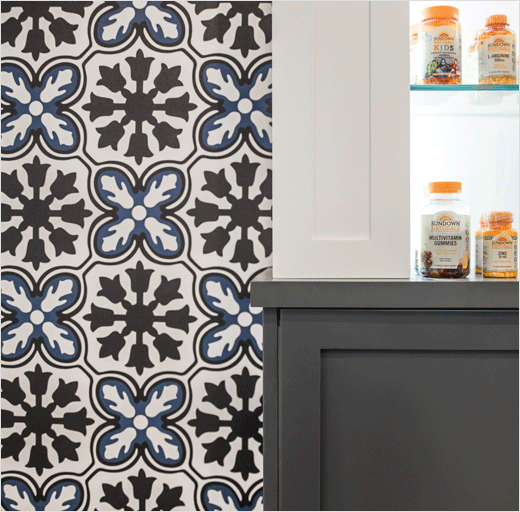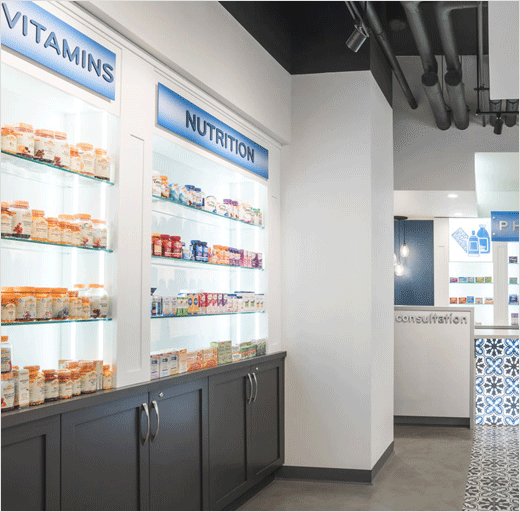 studioBIG www.studiobigny.com
Photos www.haphotography.nyc