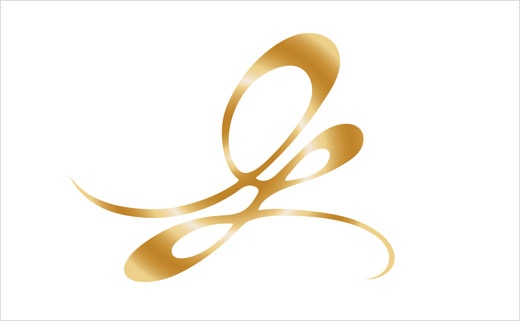 Glam Glow Med Spa Given 'Feminine' Look by studioBIG
studioBIG has created the logo and branding, as well as the interior design scheme, for Glam Glow Med Spa, which has just opened in Woodhaven, Queens, New York.
Located in what was formerly a dilapidated barber shop, the medical spa's services include, among others, body contouring, laser treatments, massage, and facials.
The design team at studioBIG, headed by Leah Plevrites, says it has created "a fun, feminine, and instagrammable" look for the business.
"Throughout the space, featured and subtle design elements allude to the feminine form. Curves feature prominently in the design of walls, mirrors, ceiling soffits, flooring transitions, and reception desk," explain the designers.
The theme of curves also extends to the logo. A stylised and ornate letter "G" in rose gold contrasts the Glam Glow name in a modern font. The logo features prominently on the retail signage and on a custom-designed waterfall on the inside in the reception area.
The pink colour of the wordmark also influences the interior decor, with its pink ombre drapes, pink salon chairs, and pink wall wash lights.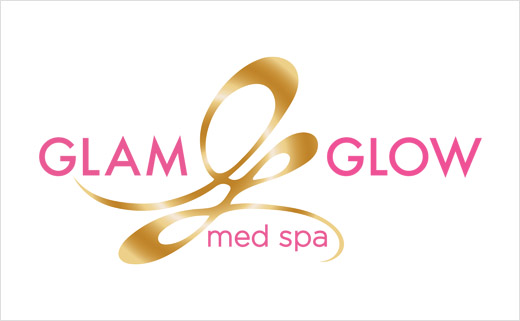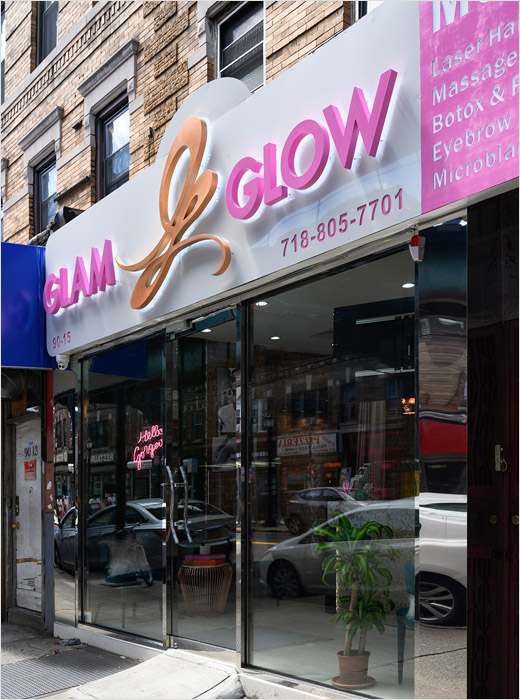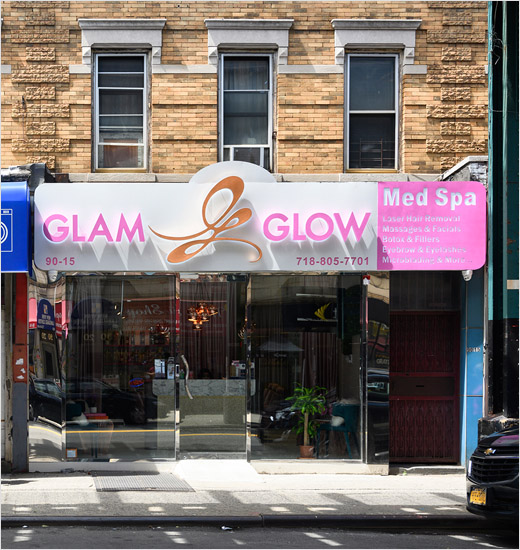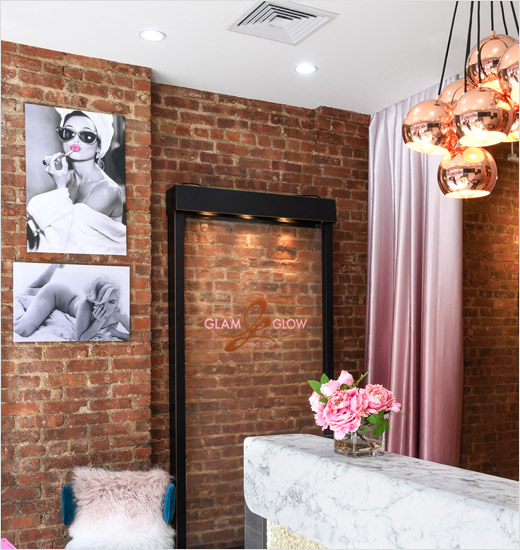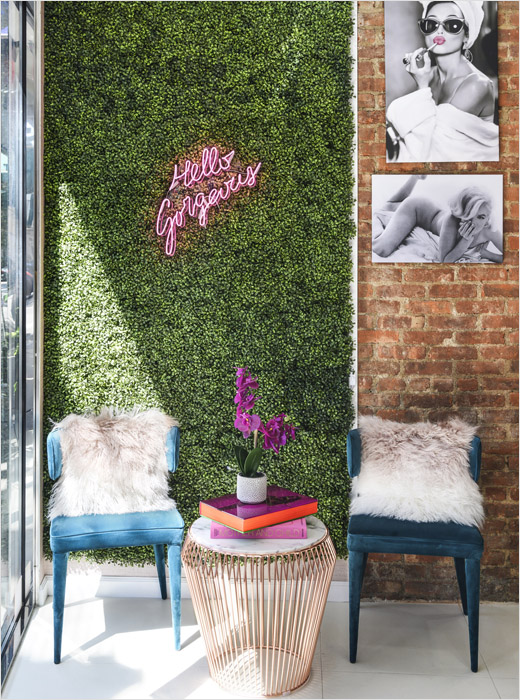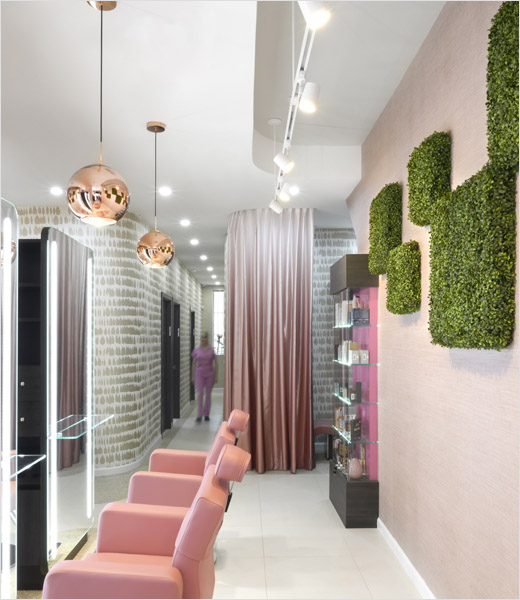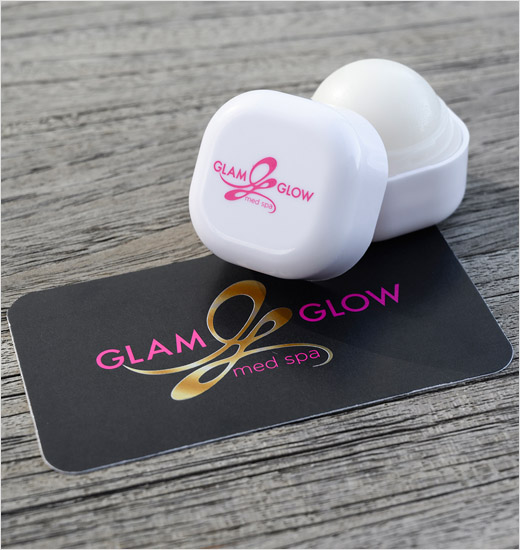 studioBIG
www.studiobigny.com