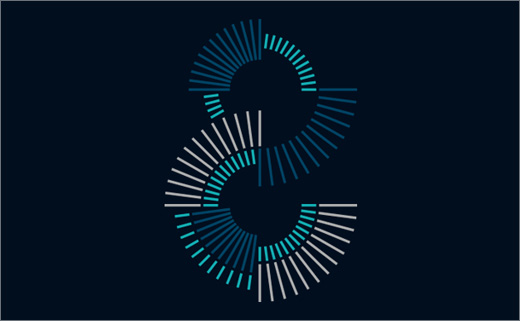 Immersive Logo Design for Soho's Ampersand Building
British designer Tom Hingston has created an "immersive logo" for the reception of the Ampersand building in London's Soho.
Hingston's designs for the reception of Resolution Property's new office development on Wardour Street allow visitors to pass through a 3D expression of the logo he created as part of his overall brand for the project.
Hingston said: "Using the modular elements of the marque, the reception design is essentially a sculptural expression of the brand identity within the physical space of the building. Taking the logo as our stem, we created a series of abstract patterns which echoed the marque and in turn became the final blueprint for the formations that appear on the floor, ceiling and walls."
The main feature of the Ampersand design sits at the heart of the lobby space; a seven metre long sculpture made of delicate brass fins and wood which also serves as the main reception desk. From this central form radiates a series of inlaid brass threads on the walls of the lobby, while on the floor the pattern is etched into the concrete itself.
By deconstructing the core ingredients of the Ampersand identity, the design aims to encourage a sense of interaction with individuals passing through the space. When entering the lobby, all visual elements appear separated or disparate, but as visitors pass through the space and reach the central vantage point, there is a visual alignment, where the union of all parts comes together to reveal the Ampersand.
Hingston and his studio have created print, digital, moving image and experiential work for artists including David Bowie, Grace Jones, Nick Cave, The Chemical Brothers, The Rolling Stones, Lady Gaga, Robbie Williams and Massive Attack. His career has also included appointments as Art Director for fashion brands including Christian Dior, Alexander McQueen and Lancôme.
Earlier this year, Hingston created a giant public artwork on a 112 m wide canvas to shroud the Ampersand building during its development. The shroud expressed the same visual language as the reception, without typography or messaging.
Robert Wolstenholme of Resolution Property, developing Ampersand for owner Peterson HK, said:
"The building expresses its brand in a number of ways, from the newly-designed reception, to the shroud that surrounds the site and the marketing materials we are using as part of our letting campaign. Tom has brought a vision and energy not only to the branding concept but also to the fabric of the building itself, by thinking beyond graphic design to create a piece that truly encompasses the creative and commercial values of Ampersand. The reception represents an artistic expression of our shared ambitions and as a developer, it's been tremendously exciting to work with a designer of this calibre."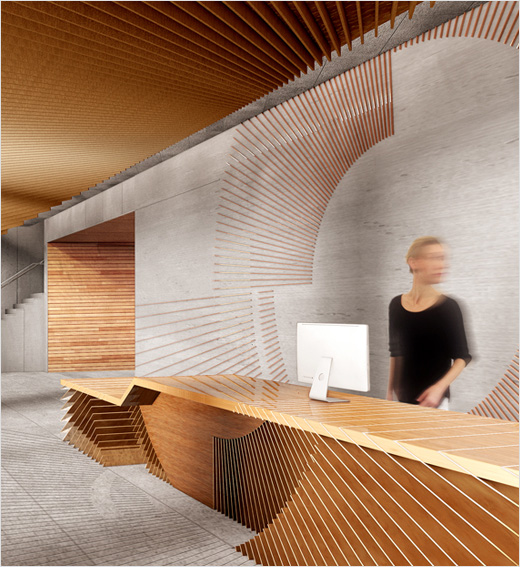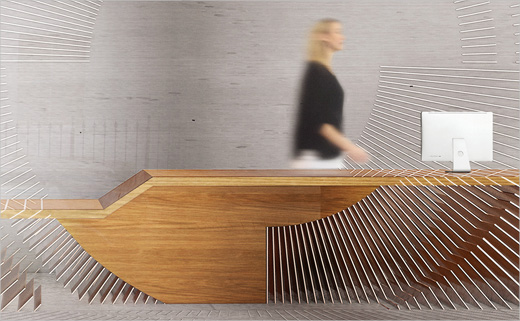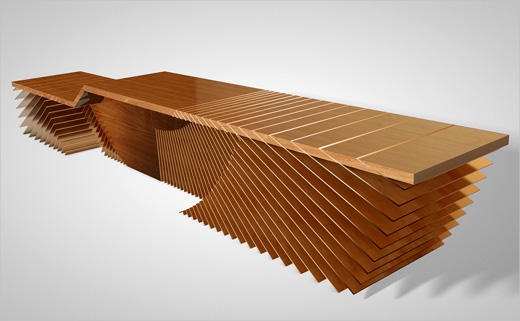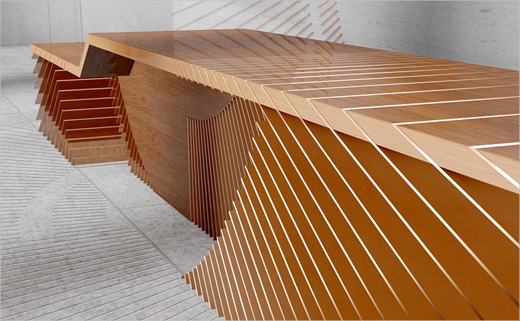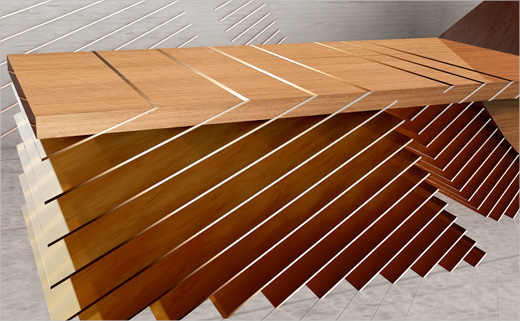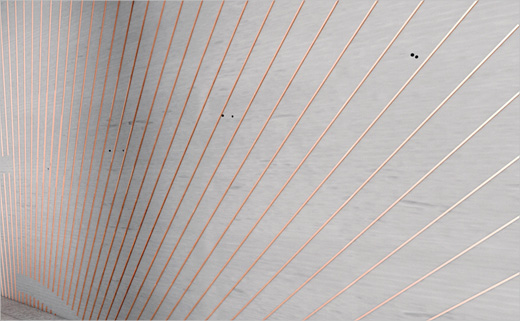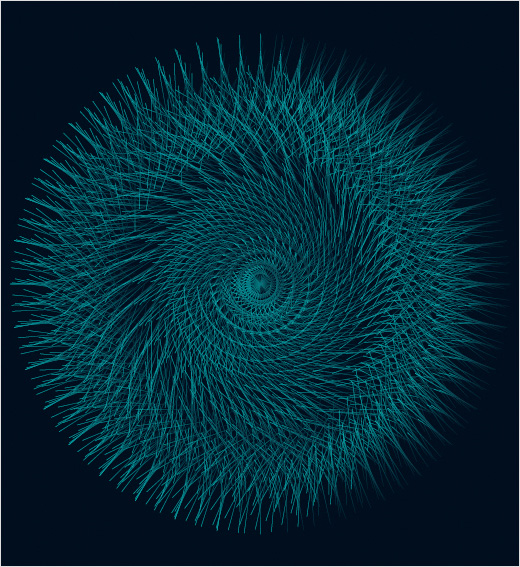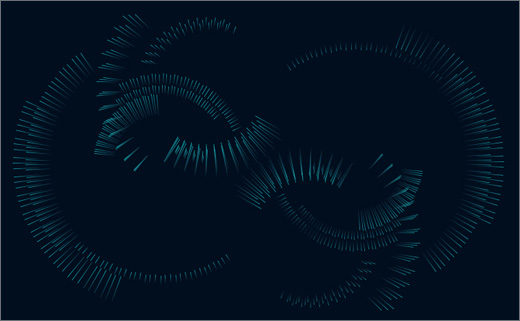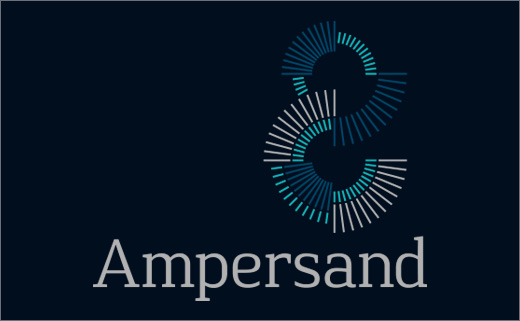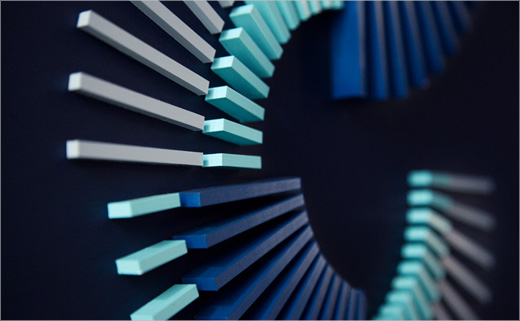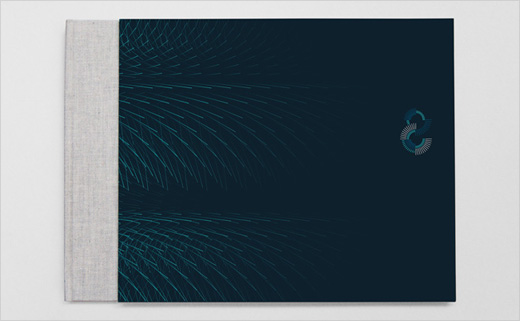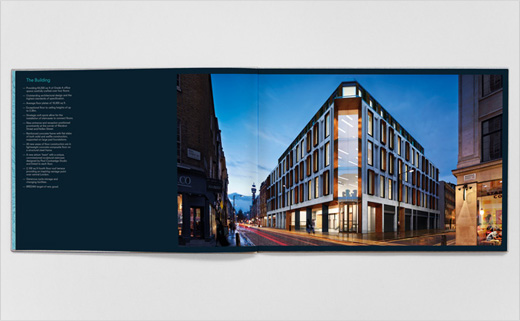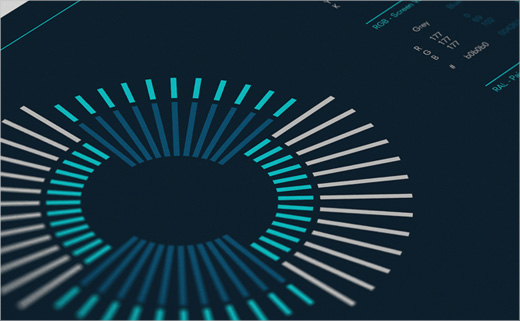 Tom Hingston
www.hingston.net