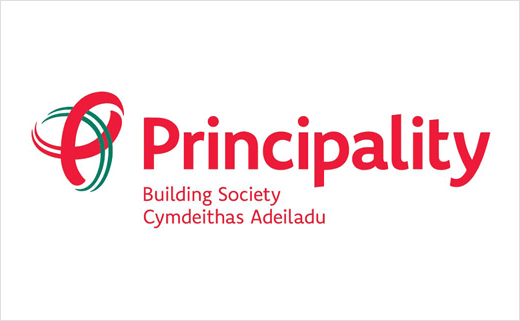 Mr B & Friends Rebrands Principality Building Society
Creative agency Mr B & Friends has designed the new brand proposition and identity for Principality Building Society.
Established in 1860, and now with over 500,000 members, its savers and borrowers, Principality is said to be the largest mutual building society in Wales.
However, the Society felt that consumers' needs were changing and subsequently engaged in work to look at what it stands for and what makes it different to its competitors. Following this work, a number of agencies were contacted to pitch for the project, which Mr B & Friends was awarded.
"The new logotype for the Principality brand reflects the geographical and cultural positioning of the Society and also what it stands for. The marque incorporates the initial 'P' and also draws on the traditional Celtic knot design – perhaps the most recognisable artwork in Celtic history. This traditional design not only reflects Principality's roots but also has a more modern and dynamic representation, introducing further colours associated with Wales," explain the designers.
Simon Barbato, founder and CEO of Mr B & Friends, adds, "The financial services market is hugely competitive. A market that traditionally relied on loyalty and credibility is constantly being challenged by consumer preference – largely driven by product relevance and value, marketing and brand awareness and innovation in technology.
"Principality recognised that it needed to evolve to remain relevant and their new brand positioning signifies their commitment to that. The whole branding exercise, underpinned by the statement 'Where home matters', enables Principality to own a territory which will be of growing importance to the whole sector over coming years. The brand's entire customer proposition and product portfolio will be amended to fit this focus on the home."
The new brand positioning and identity will be rolled out across a range of touch points in the coming months, including the Society's website.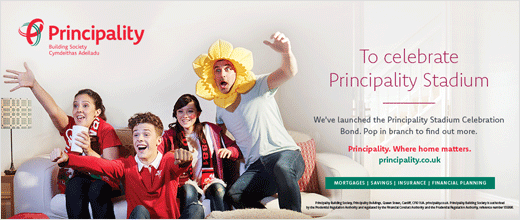 Mr B & Friends
www.mrbandfriends.co.uk